---
Upcoming Events
IEMs- Friday 16th April and Monday 3rd May (school not open for instruction)
Term Break- 17th April-2nd May
---
Messages From Anita
Director's Pānui
This has been a great first term and I would like to acknowledge our ākonga (students) and whānau for all their mahi this term. I would also like to thank all the community for making me feel welcome at this kura. I had a visitor, who is an ex-principal of a number of schools in the South Island and his comment was that Ao Tawhiti is a vibrant place to be. This is a great acknowledgement of our guiding principles which state that we provide a mana-enhancing learning environment where:
• students are central in directing their own learning
• learners are encouraged to be creative, innovative and take risks
• diverse and flexible individual learning pathways are supported
• learning is a partnership
• everyone is a learner and everyone is a teacher.
This means our community aims to give everyone the opportunity to flourish as confident individuals and I think that this is what the visitor picked up on when he used the word 'vibrant' to describe our kura. I would also like to acknowledge the impact the Christchurch earthquakes had on the Unlimited and Discovery communities. The ten-year commemoration was an opportunity to reflect on what was lost, but also to reflect on how far the schools have come due to the resilience and strength in those communities. Our school counsellor Miriam Denny sent through a reflection, which was shared with students at Home Base and I would like to share it below. Miriam was a staff member who has been at the kura over the last ten years and therefore has been heavily involved in the establishment of the merged kura and new buildings that we occupy today.
Miriam's story
Look at us now! 10 years ago we were leaving our buildings as they fell down around us, and today we sit in a stunning new building, bigger and better than ever, with 670 students enrolled and others waiting to join us! It's been a long hard journey. But now we are here, let's just look back on the challenges we overcame, and the strong spirit and values that helped us to prevail through those hard times. On 22nd February 2010 at 12.51pm the ground started to rumble, move, shake, and SHAKE. It was a surreal experience, like we were on a film set, with a military tank driving past, helicopters buzzing and sirens wailing for hours.
Then there was the long displacement, two stressful years at Halswell Residential College and then the years at the University Teachers College site – mostly in old and cold prefabs! Some students who were new in 2010 spent all but those first 3 weeks of their school career in temporary accommodation! In 2014 Unlimited and Discovery 1 schools were merged to form Ao Tawhiti, and we set out on the pathway towards our future.

Homebase classes commemorated the earthquakes in different ways. I took my Home Base class down to Oi Manawa The National Memorial to throw flowers into the river. A number of other Home Base classes also headed down to this memorial to reflect on the ten-year anniversary of the earthquake. Throughout the term ākonga have had access to a range of learning activities and I would like to acknowledge the mahi of the kaimahi at Ao Tawhiti. The opportunities that they provide for tamariki and rangatahi are invaluable. We have huge amounts of off-site EOTC activities which often are the learning experiences that students remember when they look back at school. For example, the feedback from the off-site nature-based play offered in years 1 – 6 is fabulous. I know that a huge amount of work goes into organising these days and it is appreciated by whānau and tamariki. The staff also appreciate the whānau involvement in these days – without this involvement we wouldn't be able to take all our students off site to enjoy these days as a community. Feedback is also really positive for the Friday Hapori sessions and we are grateful for the organisational mahi that is done by staff for these sessions. Please do come and kōrero (talk) to me if you see me around the kura. I am really enjoying
meeting whānau and ākonga and am looking forward to working with you all throughout the year.
Anita Yarwood
Supporting student with a peanut allergy
Thank you to the Ao Tawhiti community for your support in ensuring that Floor Two is peanut free. This supports students with peanut allergies to feel safe and happy to be at school. Just a reminder that the foods that commonly contain peanuts are:
· Mixed Nuts
· Peanut Butter Sandwiches
· Biscuits with peanuts
· Muesli Bars
· Satay
· Salad/Garnish with peanuts
· Foods prepared or containing Peanut Oil
Many thanks
Anita Yarwood
Messages from Senior Leaders
Frank Film
I received an email from Jessy from Frank Film this week:
Frank Film are making a short documentary on families living in central Christchurch; specifically those with children who have moved into the Central City for the lifestyle opportunities it offers them. We thought that Ao Tawhiti might have some whānau who live close to the school and were open to talking with us.
We are interested in what they love about living centrally; convenience, amenities, children spending more time with parents as commuting time is reduced etc.
Also, what they think could be done to encourage more families into the CBD. Are the new housing developments suitable for family life? Are they affordable for families?
Filming would be brief and low-key – we'd probably be looking to interview them in their own homes and perhaps around the city; walking to school, visiting Tūranga or Margaret Mahy Playground etc.
We would greatly appreciate it if you were able to extend this invitation to your community. We would be looking to film in the week commencing 15th March so the turnaround is reasonably swift.
Please let me know if you require any additional information.
Ngā mihi nui,
Jessy
Frank Film
www.frankfilm.co.nz
0212 130 355
Jessy has asked that any whānau interested in being involved in such a venture contact her directly: 'Perhaps anyone interested could email in the first instance with a photo of their family and a brief description of their housing situation and what they think with regard to the subjects I had outlined?
It only has to be a paragraph not a thesis'
Niki Stephenson
Breakfast Choc Smoothies
Huge thanks to Oonagh from She Universe, and mum to Roisin and Rumi, for coming to our Breakfast Club and shouting us free cacao smoothies. It was great to see so many people taking up your kind offer, and trying cacao. Thanks to all of your workers in the cafe helping out too!
Oonagh told students and staff about the health benefits of cacao, and how the cacao she uses comes from sustainable farms in the Solomon Islands. Oonagh works with the Cacao farmers of the Solomon Islands and sources ethical cacao direct from the farmers for She Chocolaterie and other chocolate companies in NZ. It is really important to her that as many people as possible know about how good cacao and dark chocolate is for you and how something like a cacao shake in the morning can support everyone, especially teenagers. When possible the Chocolate shake will be a part of the breakfast club every second Wednesday. Everyone is welcome to enjoy this awesome start to the day. Staff and students loved it. Cacao is packed with antioxidants, magnesium, iron and also releases serotonin into our blood system and so naturally makes us happy!
Here is the recipe – make and drink on the go in the car or on the bus is the idea, for a healthy and super breakfast.
1 frozen banana
250mls of milk of choice
1tbsp of Cacao powder
1 tbsp of oats
1.5tsp of maca powder
4 dates to further sweeten if needed or honey..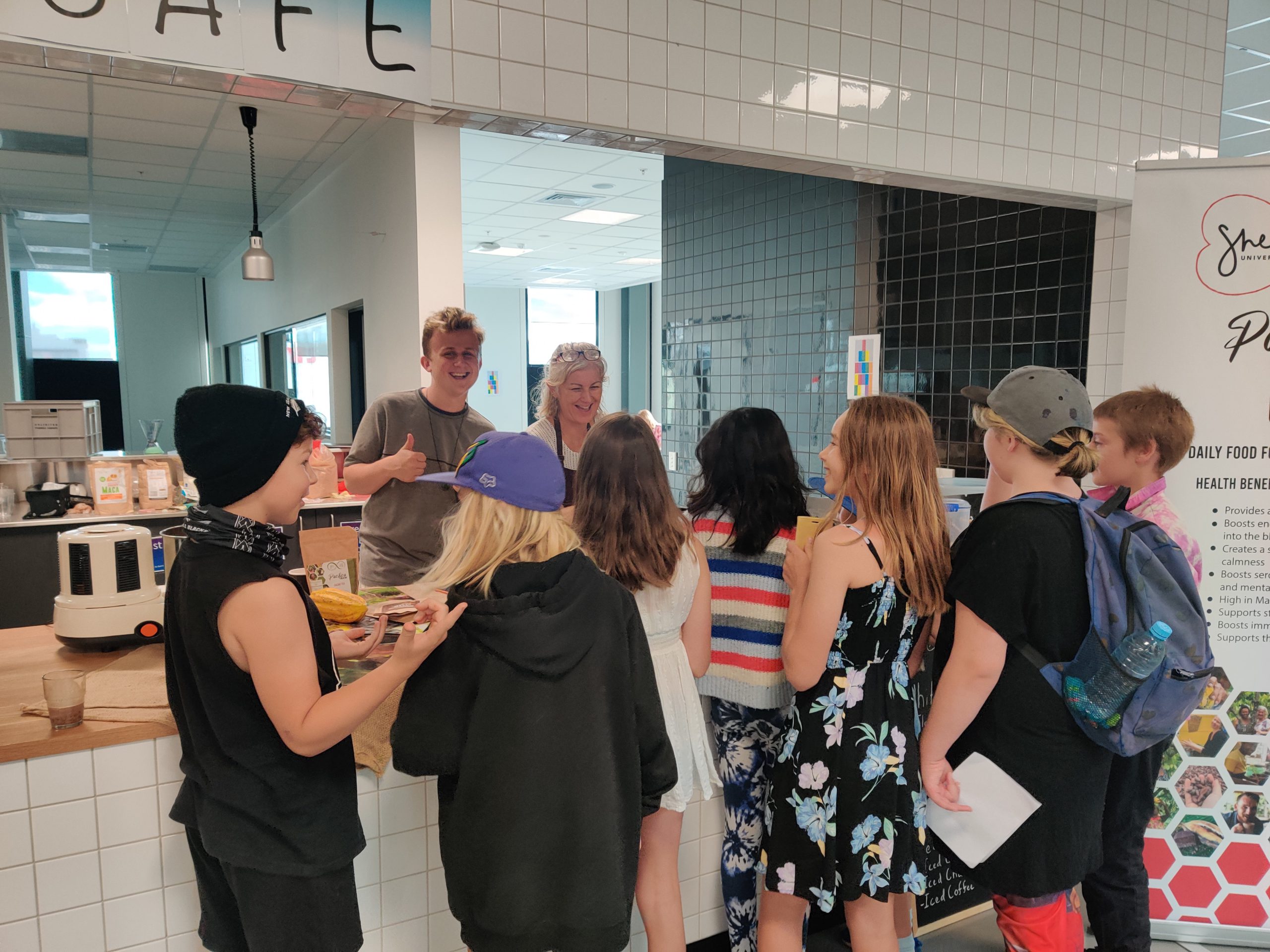 Niki Stephenson
Lunchtime Clubs
Last week we had a meeting about lunchtime clubs at Ao Tawhiti. There is a need for students to have access to their passions and interests that is not yet fulfilled by classes or hapori, and we are grateful for the people who have volunteered (or been asked to volunteer!) to give up some time at lunchtimes to support this venture.
We still have a number of needs not yet met. If you have 30 minutes to spare over a lunchtime (between 12.20-1pm) and a set of skills that would benefit our awesome rangatahi, please contact niki.stephenson@aotawhiti.school.nz/ 027 226 4017
Niki Stephenson
Meal Train for one of our Ao Tawhiti whānau
One of our mums, Jo Moyes (mum to Leyton in Y7 and Poppy in Y1) is going in to hospital for surgery at the end of April. We would love our community to show their Ao Tawhiti support by signing up to the meal train I have set up for the whānau as of 3 May. One other area of support that would really help the family out is getting Leyton and Poppy to school and home to Belfast again. If anyone can support with rides, please contact Niki.
What is Meal Train?
When a friend is in need, everyone asks "What can I do to help?" The answer is always to provide support through a meal. When many friends provide support through a meal, Meal Train keeps everyone organised.
MealTrain.com is a free meal calendar tool that makes planning meals among a wide group easy and less stressful.
Please share this email with others.
You can view the Meal Train page by using the link below.
Niki Stephenson
Friday Hapori
The Friday Hapori are a new initiative this year. They are intended to provide a supportive environment for self-directed learning, where students can learn through their passions and interests. In their chosen Hapori, students can connect with other like-minded students and learning advisors, try new activities, lead their own projects, or work collaboratively with others. Check out the Hapori updates from the Community Leaders in this newsletter to get more of a sense of what our amazing ākonga have been doing with their Hapori time.
The Friday Hapori are a new initiative this year. They are intended to provide a supportive environment for self-directed learning, where students can learn through their passions and interests. In their chosen Hapori, students can connect with other like-minded students and learning advisors, try new activities, lead their own projects, or work collaboratively with others. Check out the Hapori updates from the Community Leaders in this newsletter to get more of a sense of what our amazing ākonga have been doing with their Hapori time.
The Friday Hapori are a new initiative this year. They are intended to provide a supportive environment for self-directed learning, where students can learn through their passions and interests. In their chosen Hapori, students can connect with other like-minded students and learning advisors, try new activities, lead their own projects, or work collaboratively with others. Check out the Hapori updates from the Community Leaders in this newsletter to get more of a sense of what our amazing ākonga have been doing with their Hapori time.
Megan Taylor
News / Notices
Senior Science Camp – Peel Forest
From the 2nd – 5th March, a group of Senior Science students traveled to Peel Forest via the Waikirikiri / Selwyn river. We observed the effects of agricultural intensification and irrigation on the Canterbury plains, explored the remnant podocarp in Peel Forest and also spent a day abseiling in the Orari Gorge.
There was also some great star-gazing, with some students electing to take the opportunity to sleep under the stars!
Matt Parkes
'Chill n Chat'
Kia ora folk!
Following some student feedback about future after school sessions and workshops, a space to socialise and talk about issues, and wellbeing workshops were popular amongst students. From the start of term 2 I'll be facilitating a space and offering wellbeing workshops for students (14+) after school (3pm-4.30pm), Tuesdays and Thursdays. It would be awesome if this could extend to more days in the future where we are able to offer a variety of skills-based workshops that are focussed around well being
If you have an idea of something to offer for a workshop, and/or can volunteer some time after school, please get in touch. tilia.mehrabi@aotawhiti.school.nz Any help is most welcome!
Tilia Mehrabi she/her
Mahi Hāpori
Over the term the Mahi Hāpori have been busy learning lots…
We have: baked bread to raise money for the homeless, visited the recycling centre, visited the Ōtākaro orchard, ran a bake sale for SPCA, made fabric poppies for ANZAC day, sold food to raise money for the climate action cause.
Next term we want to: visit the Linwood play centre, work on better systems for our school recycling and refuse, provided food and bedding for the homeless, plan a pink ribbon breakfast, make hot school lunches, have a product and produce exchange set up.
We have really enjoyed working with these students and hope that some more can come on board in term 2. If any parents are wanting to come and help out or have ideas, we would love to hear from you.
Sarah Marshall
Beginner kayaking/ canoe polo
This term many of our students have enjoyed their first experience on Canoe Polo with the Manawanui Friday Hapori group, and there were more students that wanted to join the kayaking PINs workshop than places available.
Mainland Canoe Polo Association are going to be running an introductory skills course and a beginners' indoor school league at Jellie Park on Wednesday evenings in term Two. The introductory skills course will cost $40 per person, run 7:15 – 8pm for 4 weeks from Wednesday 12th May (week 2) to Wednesday 2nd June (week 5) and will include paddle technique, rolling, maneuvering, passing and shooting. Students will not need any specialised equipment, but gear size is more appropriate for students in years 5-13.
The mini-league will run from 8-9:30pm on the same nights. New and experienced players from years 5-13 are welcome, and can join individually or in teams of six.
For more information, please contact matt.parkes@aotawhiti.school.nz
Matt Parkes
School Cafe – Under new management
One of the amazing things that our building provides is a cafe space on the 4th floor. This cafe has been managed and run by students in George and Jo's business studies class and the previous cafe team has now handed over management of the cafe to a new team. So if you are in the building, head up to the 4th floor for a very reasonably priced tea, coffee or hot chocolate. Below is an article from the current cafe managers.
24th of March, the beginning. This was the day that I decided to sign up for cafe manager. Problem was, after consulting the LA involved with the cafe, I was going to need two other people involved. I thought about it for a while, and decided to get my close friend Zadie involved. Although Zadie had no prior experience, she was open-minded, full of ideas, and eager to help out. Exactly the kind of atmosphere we look for when running the floor four cafe. Still needing someone else, we both thought of Emma. Emma had previously worked in the cafe as an employee, gaining experience. She was keen to start building a leadership role. Our next step was to write a pitch. This was a little intimidating, as we had to present it the next day.
25th, the big day. Luckily, we had managed to write up our full pitch in time. Facing two LAs, and two students, we were ready to present our ideas. We talked about having a welcoming presentation, where nothing is too aggressive, and we put the needs of our staff first; letting staff take days off for mental health. We also talked about customer feedback, where we now have a small paper box labelled, 'Customer Feedback Box', where customers can write on a small piece of paper and fold it into the box. At the end of each week, we open the box, and take into consideration the requests given to us.
I was told the results around half an hour after the pitch. To be honest I'm still in a little bit of shock. Moving forwards our vision for the cafe is to create/keep a calm, welcoming environment for all of the students in Aotawhiti to feel that they can get experience in working in a cafe. We have a great relationship with the Lyttelton Coffee Company, and are extremely lucky to have had them loan us their coffee machine, grinder, and supply us with high quality beans each week. We couldn't have had the amazing experiences we've had without them.
Trinity
Sarah's Community Update
Kia ora whānau
Term 1, done! It has been great working with you all this term and I'm looking forwards to term 2 being even better!
Mini level 4 CoL:
We had an end of term CoL on the April 12th. This included an expo style where students could walk around the spaces and see work that was on display, some presentations in the gym, followed by a share morning tea. It was a great chance to share what each student had been doing during their SDL and OSL time.
Banqer:
Several students have started using Banqer as a way of learning about money. They are also develop independence skills and self management. Ask your child about it.
Attendance:
I just a reminder to continue to communicate with us if your child is not coming to school for whatever reason. Remember you can call in our use our school apps. When OSL is request, it is preferred that this is done in advance.
Request:
Lastly, we would love to see you in school. So if you would like to pop in and offer some support, even if it's just for a short time, please get in touch.
sarah.marshall@aotawhiti.school.nz
Sarah Marshall
Hapori Taiao
This term some of the year 1-6s joined Hapori Taiao – using and exploring our natural environment. Within the umbrella we have three groups – Sports, Foraging and Creatures and Critters. The ākonga co-constructed what they wanted out of these Friday sessions with LAs , parents and outside experts. Across the three groups we have visited the Red Zone, Orana Park, a vet, the museum, Margaret Mahy Playground and the Botanical Gardens. We are incredibly grateful to the parents who have made all this possible. We are looking forward to continuing with our explorations into the natural world next term.
Nadine Walmisley
School Fundraising Working Group
Kia ora whānau
Earlier in the year we sent out a request for anyone that is keen to be part of a fundraising group. Thank-you to those that expressed interest, or have already started work. You are amazing! If you are still keen to be part of the group and have not responded, no worries…
Now is your chance to come to a meeting and help us develop effective ways to raise the money we need.
We will be holding a meeting on Wednesday 12 May at 5pm on level 1 to start the planning process. We will have some drinks and nibbles for you.
Please RSVP and direct questions to sarah.marshall@aotawhiti.school.nz.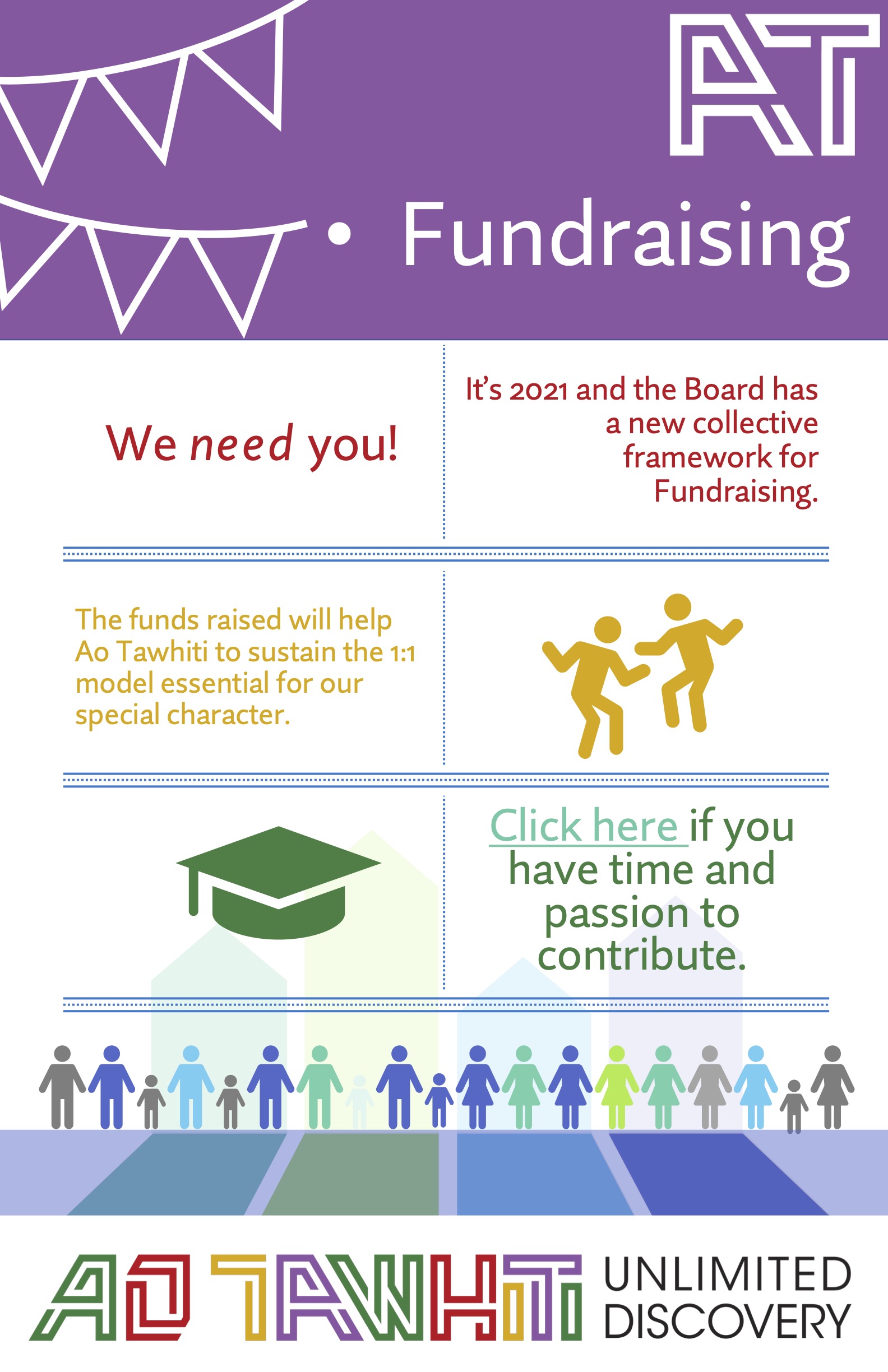 Ngā mihi
Sarah, Danette and Dom (BoT Fundraising committee)
Gateway Retail Students in action in term 1
Here are some of Ao Tawhiti senior students in action in their Gateway Service IQ retail work placements. Sven Lamberg-Downie at The Warehouse South City, Leo Gardiner at Countdown Church Corner and Gregory Thirkettle and Kada Bryant at The Warehouse Stationery South City.
John Schischka
School Holiday Fun- Woodend Roller Disco!
Looking for something to do in the Holidays – Head to the Woodend Roller Disco! Skates supplied!Have a great day, a couple of hours to chill without the kids AND support our yr4-6 school camp to Wellington!Book your tickets here to secure your spot:
https://docs.google.com/forms/d/1aMsmWbu2Ux7kKfTUDcUKA-cSdLMVoSFAHwCYNEZKews/edit
Kate Griffith
Junior Debating Team
Our junior debating team returns to compete again this year. The team comprises Abby Sturgeon, Cammie Chamberlain, Lucy Gray, Whatuariki Brazier and Rhys White, and they are supported by senior student Dom Wilson. Topics debated this term were: this house believes there should be a 50% female quota in the police force (we were the neg team); and this house believes that classroom curriculum (what topics to study within a subject) should be decided by a classroom vote by students (we were the affirmative team.) Well, we won one and we lost one, and, whatever the outcome, the team debriefs and prepares in 3.5 on Tuesday lunchtimes with Dom. Come and join the arguments and learn some great life skills!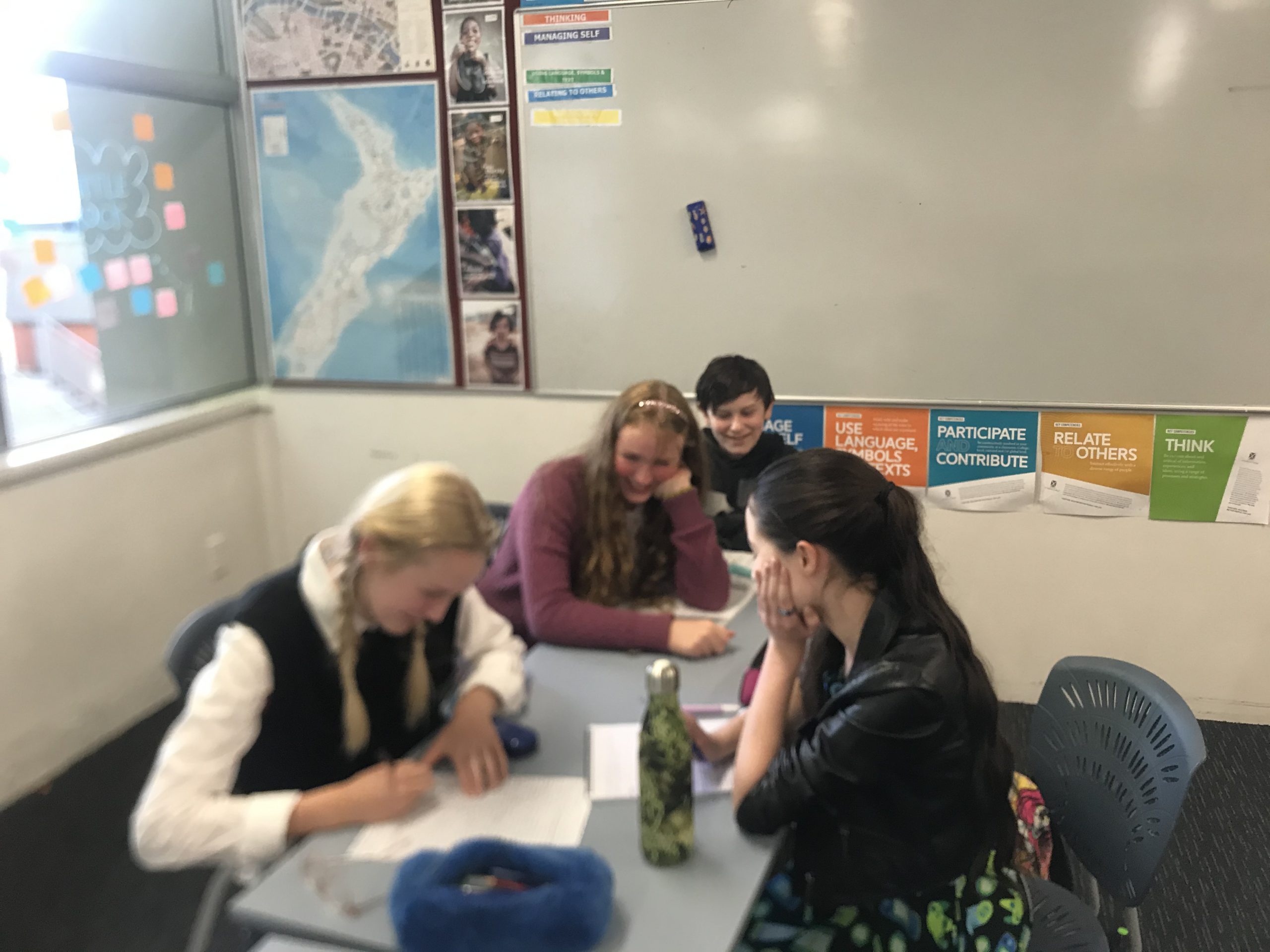 Kate Armour
Waihanga (Making, Doing and Creating) Hapori
It's been a busy time in the Waihanga Hapori making, doing and creating this term.
We are a passionate group of year 1-6 learners who love to get stuck-in using a range of resources to bring our ideas to life. We have been able to use the Garage to create with hard materials, and we've had access to loads of loose parts, art supplies and digital tools to help us create a wide variety of projects. We just bring our ideas with us and let the magic happen!
We have: sculpted with clay, tin foil and papier mâché; built huts; coded games and animations; painted artworks; written scripts and filmed movies; sewed cushions, blankets, clothing and soft toys; bound books; written comics and stories; designed card games and board games; made jewellery; animated movies; made harakeke dolls; and used cardboard to make a multitude of projects including toy llamas, houses and furniture for toys, fancy dice, vehicles and many other things…
The LAs have run workshops for us to learn specific skills and we're watching How To videos so we can learn the skills we need to support our creating to reach even better levels of success.
It is a busy, productive time and we're looking forward to more making, doing and creating again next term.
Suze Keys
2022 Sibling Enrolment
Current families who have siblings (including new entrants) wanting to attend next year or subsequent years need to follow our pre-enrolment process. Please go to our website to read the information about this, note the timelines and register your interest.
https://aotawhiti.school.nz/enrol/
Jacinta Buist
Yr 1-3 CAMP
What a blast we had on camp! From Tuesday 30th March – Thursday 1st April the years 1-3 Community had their camp at Glenroy. We were promised lots of rain, but I'm pleased to say most of it stayed away. We had 54 adults, 54 ākonga aged 6-14 and 24 tamariki under 6 attend. Highlights of the camp were: the water slide, marshmallows roasted on the huge open fire, spontaneous sports games, sliding down the massive hill and searching for wildlife. We heard or saw evidence of the New Zealand Owl, possums, rabbits, hedgehogs and a variety of other birds. This camp was all about building connections within the community and enjoying each others company. Now onto planning next years one…
Nadine Walmisley
Design and Create Hāpori News
The students in our Y7-13 Create & Design Hāpori have roughly divided into three general groups: "fine arts," "soft-materials," and "other" -which is a collection of students working with more of a hard-materials focus as well as a group working in our professional kitchen. The "fine arts" group has been spending time developing their skills in drawing, street-art design, clay-sculpture and painting among other artistic pursuits. Our "soft materials" group has been hard at work in such activities as knitting and crocheting as well as some costume and fashion design. Some of the projects in the "other" group include construction of a resin table, a glass-topped computer desk, scale model building and a very elaborate Rube Goldberg machine. Engagement and excitement with the students has been very high and a general buzz of excitement normally permeates the floor over the day.
Richard McCance
Sports Coordinator News
Kia ora team,
Here's a rundown of events from the last 4-5 weeks
Athletics day
What awesome day this is for our community! I'll admit to seeing this through biased eyes as sports coordinator & I can appreciate that Athletics Day is not for everyone. However, the way we run the day in true Ao Tawhiti style, where the students come 1st and the athletic events place a close 2nd really emphasises our special character. This day gives us the opportunity to come together as a whole school, build our community, make connections, strengthen existing relationships and participate in a full athletics program at a top class facility. There are too many highlights for me to list, but I feel that the greatest one is the encouraging supportive atmosphere that the students and LAs bring with them on the day, where we see our core values shine. A massive thanks and well done to everyone that competed, supported, dressed up, brought the good vibes and just got into the spirit of the day. It was great to see our community having fun with friends and whanau. Fantastic job team!
2021 Skoda South Island Schools Mountain Bike Championships
Congratulations to Jamie Pearson who competed in his first ever mountain bike event. The South Island Schools Mountain Bike Championship was held on Saturday 13th March, at Mount Hutt. Jamie placed 5th in the under 13yrs Downhill section, pretty impressive for his first event! Judging by the air time Jamie's gets in his jumps, I suspect this won't be his last event either. Watch this space…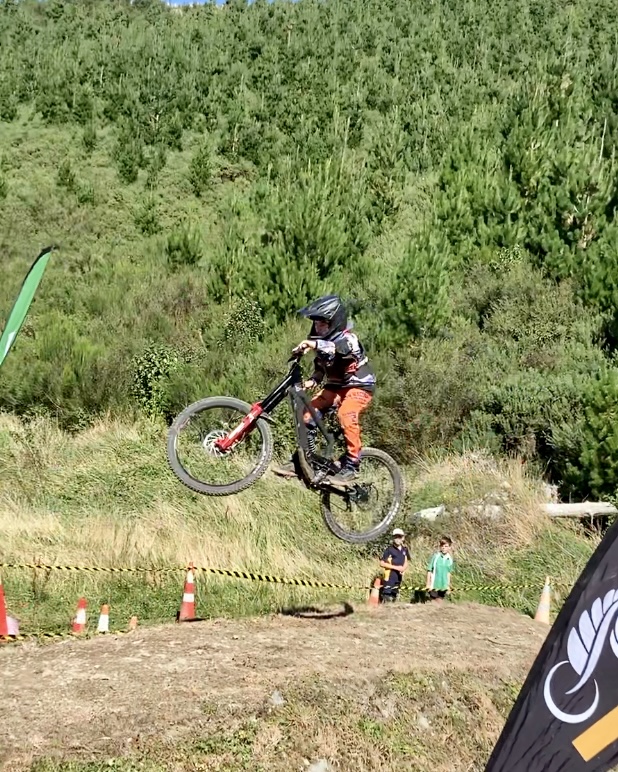 Canterbury Secondary Schools Athletic Championships
This event was held on Tuesday 16th of March, at Ngā Puna Wai. We had two students competing and representing our school.
Sven Lamberg-Downie competed in the 100 & 200m events.
Flynn Gunther competed in the long jump & discus events.
Congratulations to both Sven and Flynn for competing at this level, you done yourselves and us as a kura proud.
South Zones Swimming Sports
This event was held Thursday 18th of March, at Jellie Park. We had 12 students from years 5 to 8 competing in the chosen strokes. If you ever want to go to an event that is full of excitement then this is one to watch. The atmosphere pool side is electric and it's quite often hard to hear yourself think with the amount of support coming from each of the schools. Congratulations to the students who competed, this event really challenges you on a personal level and you all done really well.
Summer-Weekly Sports
Indoor football-The nucleus of this team have been together for a few seasons now and they are a skilled group of players. Due to being mixed year levels they play up in the senior grade & are very competitive at that level. Their results speak for themselves, one loss, one draw and four wins. However, the thing I like most about this team is how they welcome new players into the group and make them feel part of a team. Heartwarming and admirable!
Touch-It was quite a tough season for our touch team as we struggled for player numbers right from the start and with the fast paced nature of touch, having no substitute is challenging to say the least. This didn't stop the team from turning up each week and giving it their best shot, this is something this group can be proud of. Hopefully we can build on these player numbers and hit the ground running in term 4.
Single Tracks Mountain Bike Series-This event has been running alongside the other weekly summer sports & we've had two students competing, Nate Plumridge & Barnaby Collis. The event takes place at Crocodile Park in Halswell Quarry. It's really organised and well run, I highly recommend it to any mountain bikers out there that have yet to give it a go. Nate & Barnaby said this was an enjoyable event. I hope to see you both back in term 4 for another series.
Indoor Netball Team– Like the football team a majority of this group have been together for a couple of seasons now & are starting to build some good combinations. This is also reflected in their results, 3 wins & 3 loses. The thing that impresses me about this team is they like to be competitive and try hard to win, but ultimately they just want to have fun playing a sport that they enjoy. Hopefully we can keep this team together for winter netball & continue to build on our combinations and have a lot more fun along the way.
Winter Sports on offer for years 7 & 8
Please see below a link to the winter sports on offer for years 7 & 8
https://drive.google.com/file/d/1FA0kVPBGmG8L0Y9jmzj0CjnIdlvymPqF/view?usp=sharing
That's a rap for term 1. Enjoy the break!
Clint
Melva
Today HB Kōwhai and Pōhutakawa had the fun mission of exploring how our rubbish from our green and red bins are dealt with at the Metro Waste station in Bromley. We watched as diggers moved the dumped green waste into silos as steam rose and created its own cloud formations within the building before moving to smell the 'luscious' process outside for ourselves. We left the peacock family living on the heated compost to watch the trucks arrive and load up with compacted waste for the landfills. Next, we explored our wormy friends' secret life who do so much for our planet, getting up close to see the stripes and the breaking down of nutrients process for ourselves.
Later, before leaving to do our own rubbish sorting, we watched the immense amount of recyclable materials dumped into the pit at The Metro Waste to be processed into a landfill.
Luckily we all passed with flying colours our recycling process with our mini bins filled with waste, and this inspired us when we returned to the HB to create our own future technology. We hope our future machines will help with more successful rubbish sorting and stop our landfills from becoming the home of so many good reusable resources.
We have had an amazing term focusing on how we can support our planet to be healthy, starting with exploring how pollution affects our oceans. This then resulted in our fabulous beach clean up day at New Brighton beach and a wealth of maths with all the debris we found. This, in turn, led to today – what happened to all the rubbish we collected from broken chairs to cigarette butts?
Thank you to all the whānau who made it possible to do all this learning out in the community. The tamariki and we appreciate your help to achieve all of this real-world learning that impacted not just us but also the beach and (I'm sure) you all tonight as our eco-warriors come home fueled with even more enthusiasm.

Ngā mihi nui,
Melva Gill
Waikirikiri Field Trip
In March, a team of EfS students headed to Coes Ford and Glentunnel campground to investigate the health of the Waikirikiri Selwyn River. We looked at the presence of aquatic invertebrates and found lots of mayfly nymphs and cased caddies flies at both sites: a sign of a healthy waterway. However, we recorded very high readings of nitrates (6mg/l) and phosphates (0.4mg/l) at Coes Ford. These nutrients are important in dairy farming to get the grass to grow. Nevertheless, when they leach into the waterways, high nitrate and phosphate levels can lead to eutrophication, with excess growth and decay removing a lot of the oxygen from the water. Back in class, students will look at the economic benefits of dairy farming and then decide if it is a sustainable use of the environment in the Selwyn catchment.
We were very grateful to the Waterwatch team (Kelvin and Errol) who provided us with all the equipment and led us through a series of water water quality tests. We'd also like to thank Brenda Kingi-Booth and Michelle McEwan for helping with transport on the day. It was great to have you along and would have been difficult without you. Thanks to Landon Moore and Avril Eatherley for photos.
Kate Armour
We need fabulous people like you
We need fabulous people like you to help make the learning of our tamariki a reality. We are looking for people with a passion area, a skill, a place of employment or an opportunity that they would like to share with our learners.If this sounds like you, here is a link to add yourself to our resources kete so our learners and LA's can touch base with you and link up like-minded individuals. This isn't just for experts. If you have an area of interest and you would like the opportunity to share it with a young person, or a group of young people in an; interview, a workshop, a series of workshops, or even a business opportunity, we want to hear from you. Thank you for taking the time to support our student's learning occurring anywhere, in any place, in a myriad of ways, thanks to the rich involvement of whānau and community. Thank you for taking the time to fill in this quick form to link our student community with the opportunities our thriving whānau and the wider community can provide to build new learning. From this form, we can create our ongoing database of people who are keen to make connections and create our Ao Tawhiti learning landscape.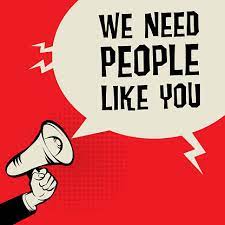 Melva Gill
Model United Nations
Some students from our school recently attended Canterbury Model United Nations. MUN is an event meant to simulate the United Nations. High-school students are assigned a country to represent as a 'delegate', which they research beforehand. The event is intended to improve students' debating and negotiation skills, as well as to educate about international relations.
The main events are general assembly committees, where delegates work together to make a resolution to pass. At least two delegates work on an 'amendment' to propose which is tabled to be debated and voted on. At the end the amended resolution is voted on. There are also guest speakers, crisis committees, and sometimes other things as well.
This is a photo of me (the delegate for Italy) speaking to my amendment:
There were a lot fewer delegates than previous years, so I would highly recommend coming to next year's regional MUN or Model Parliament, which is held in Christchurch later this year. These events are run by UN Youth. There are always lots of new attendees, most of whom are too afraid to speak, so you will not be alone. The formality and procedure probably seems intimidating, so I plan on organising a prep session for Model Parliament later this year for anyone wishing to attend.
George Henderson-Walshe
Year 4-6 Nature Play adventures
This term Tūhura, the 4-6 Community, have been spending most Mondays at Bottle Lake Forest Park for Nature Play. The weather was kind to us and we enjoyed sufficiently fine weather every time we were there.
The park offers a range of activities that have kept us busy, including visiting the fairy village, mountain biking, mud sliding, tree climbing, hut building, cross country practise and exploring the forest.
One of the favourite activities has been blackberry picking – the rewards of the berries outweighed the many, many scratches!
It's been a fun term of Nature Play.
Suze Keys
4SOC: The Making of Aotearoa Course
From south east Asia to Polynesia to Aotearoa. From Europe to Aotearoa. This term, we've been learning about the innovations, challenges and opportunities resulting from past explorations in the South Pacific. As part of our study, we went to the museum and took part in an awesome programme where we got to try out early drills, drawing, chisels, stone polishing, fire starting and flax working. Take a look at the photos.
Kate Armour
Takaro Hapori
Our Takaro – Permission to Play Friday Learning community has kicked off and we are now three weeks into it. These first three weeks have been about setting the scene and providing a set of experiences that students can reflect upon in the lead up to them taking more control over leading their own learning in this "gaming" context.
These experiences have included walking blind folded through a maze of mouse traps and pondering how this might relate to the world of games and what makes games good. Ideas that were surfaced include how risk and danger can heighten the experience, how problem solving and communication can add to the gaming experience. Students have also explored the world of text based adventures which offer rich opportunities in character design, world and story creation as well as a language of programming and commands. They have also had the chance to sample digital games like Civilisation which are rich in learning simply through the act of playing them.
Next steps are for students to identify and refine the direction they would like go in terms of a project around games and gaming. Students are being asked to pitch their idea by mapping out their next steps in what we hope becomes a meaningful project for them. Already, we have students keen to create a board game, code a game, set up an e-sports tournament or create how to videos.
Craig and the Takaro Team
Kay Hayes
Gateway ICT course with Techtorium coming up.
This year we are developing a Gateway ICT work experience with Techtorium. They are based in Auckland but are working on offering Gateway work experiences in ICT ( including opportunities to earn credits) for motivated Ao Tawhiti Year 11, 12 and 13 students. Initially we want to know (1) which students are interested and (2) what are their interests such as cloud technology, servers, cyber security, game making, AI, programming etc. Please contact John Schischka, Gateway Coordinator, john.schischka@aotawhiti.school.nz if interested.
John Schischka
Other Notices
Fundraising Opportunity
My name is Josephine Sim and I am the Fundraising Coordinator for Aviva. We are holding our Annual Street Appeal on Friday 7th May and Saturday 8th May and would like to request support from Ao Tawhiti Unlimited Discovery in hosting collection sites and recruiting volunteer collectors.
Aviva is a Canterbury-based family and sexual violence support agency. In the past year, the pandemic has led to a 37% increase in demand for our services that continues even today. Our services have been completely overwhelmed by this demand and we need your help to support those in our communities to live free from violence. A successful Street Appeal is necessary for continuing to fund our services.
We hope your school can commit to hosting a collection site for our appeal by recruiting and coordinating student volunteers within a set timeframe of your choosing. We have collection sites booked throughout Christchurch and surrounding areas, from Ashburton to Amberley. Please let me know if you are able to support our Appeal and what date and location you would like to collect in. If you have a site you would prefer to collect at, please let me know and I will do my best to arrange it or find an alternative.
If you are unable to host a site, but have individual staff members or parents interested in supporting, please let me know. I can follow-up with them to arrange a collection time and location that works for them.
Thank you for supporting us to help children and families in Canterbury live free from violence. Please let me know if you have any further questions.
Josephine Hoyne Sim (she/her)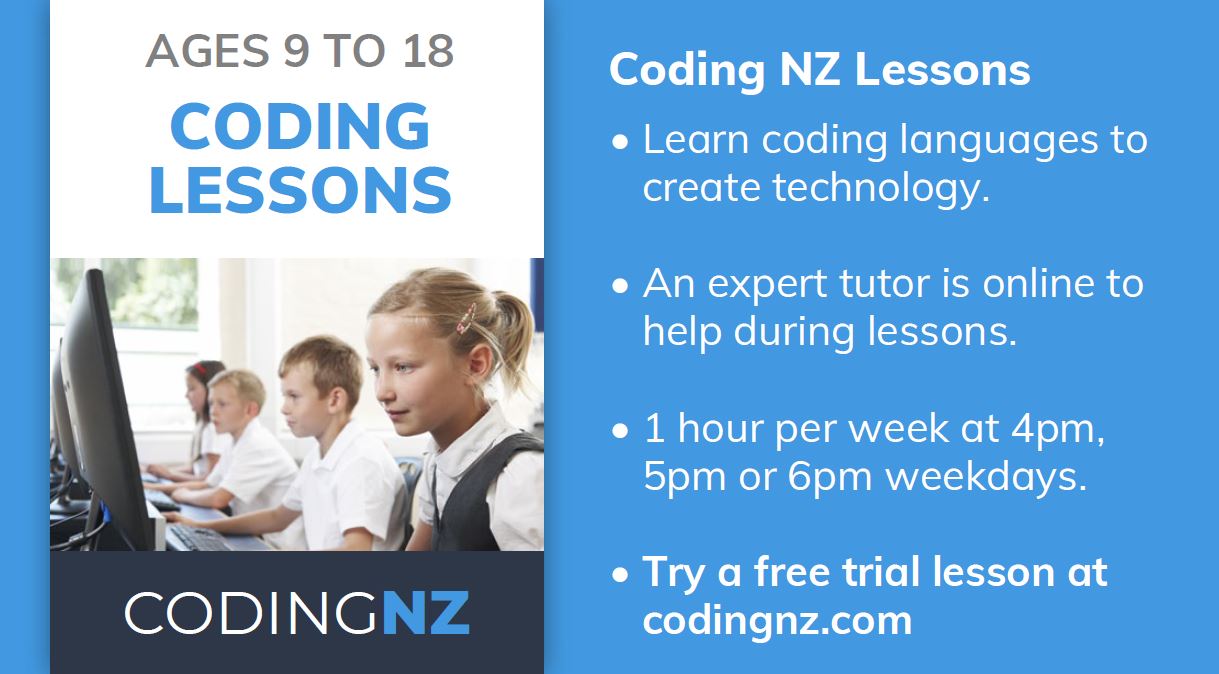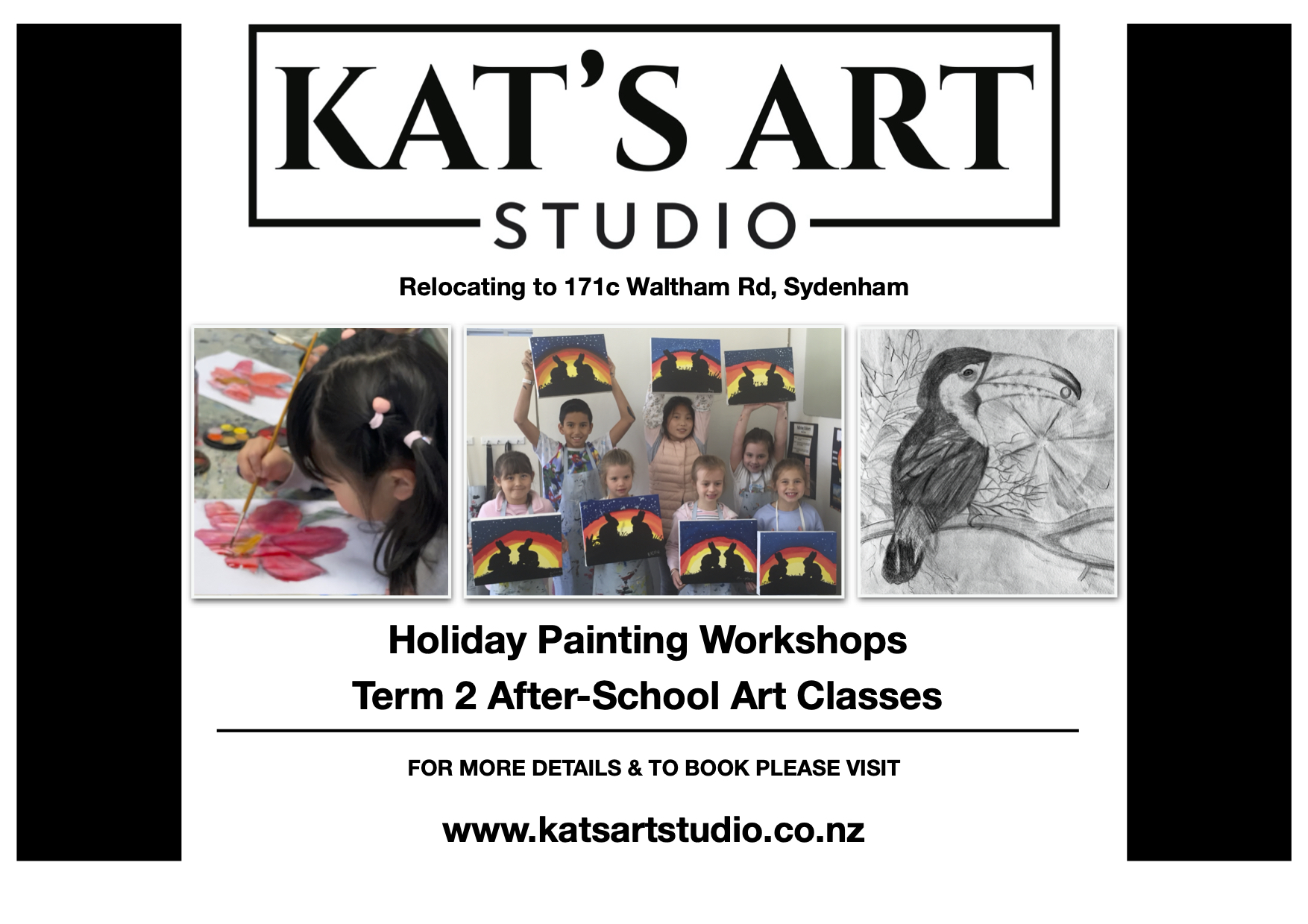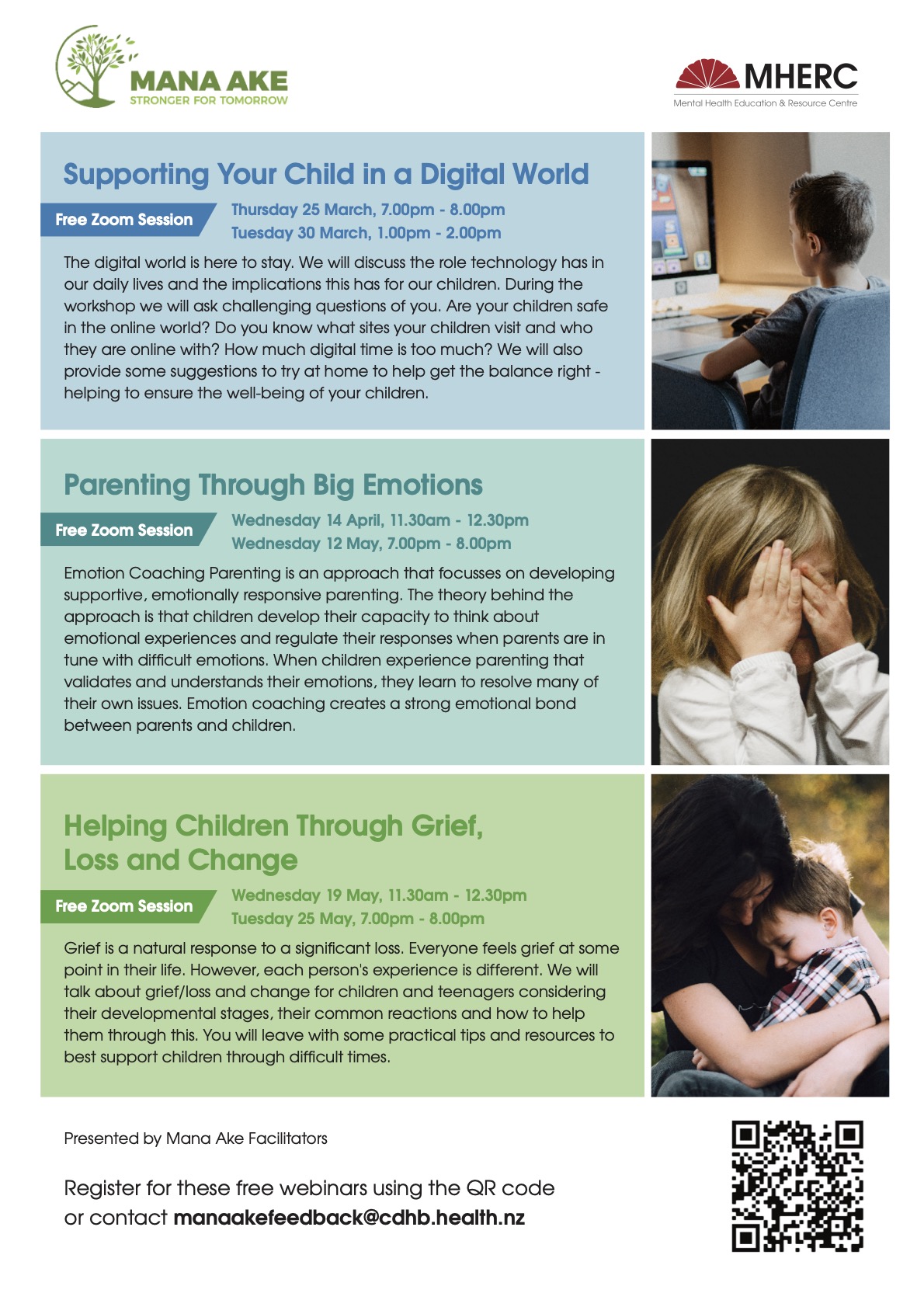 Dyslexia- Wrestling with an octopus
Christchurch author, Beth Beamish, has released a book, Dyslexia. Wrestling with an Octopus in which she offers tips learned while parenting her fifteen-year-old dyslexic son. The book is backed by research but is written as a conversation between two parents at a school gate. It is a quick read filled with humour, help and hope.
Below are some reviews. You can read more on dyslexiaoctopus.com. You can buy the book for $25 plus p&p from the website or via this link https://bit.ly/3lXisqW.
Vicki—parent.
"I found the book to be the best handbook available. I have passed it onto my daughter. She is reading it and getting comfort from the suggestions you have made in a very practical, easy reading way. I believe this book should be in every teacher's resource kit, as it may help them understand and help dyslexic children in their classrooms."
Janine—parent.
"Well overdue New Zealand perspective on the challenges of living with dyslexia. As Beth reveals, dyslexia impacts much more than a child's academic journey; it impinges on their friendships, work and community integration, and ultimately their self-worth. As the mother of an adult son with dyslexia, we can all learn from the experiences this family has been through. Thanks, Beth, for the raw and enlightening account."
Katharine Beaumont—dyslexia tutor.
"One of the most readable books on dyslexia you'll find. Written with parents in mind and helping them navigate the way when they don't know where to go for help. Beth's journey is inspiring and gives hope to so many. Believe me; you won't want to put it down – the style is such that it makes it seem as if you are having a chat with the author at the school gate. Highly recommend every teacher, DIANE and JACK, get this book!"
Dr Hilary Cleland—medical doctor.
"Rarely have I found a book that is so well researched but so easy to read. It was like a best friend who answered all of my questions and then came up with multiple ideas for helping my child."