---
Upcoming Events
Teacher Only Day 25th November- School closed for instruction.
School Holidays 17th December– 8th February
IEM's 3rd February– School closed for instruction.
IEM's 4th February– School closed for instruction.
Teacher Only Day 31st January- School closed for instruction.
Teacher Only Day 1st February- School closed for instruction.
Teacher Only Day 2nd Februay- School closed for instruction.
Waitangi Day 7th February- School closed for instruction.
---
Messages From Anita
Director's Message
The end of the year is fast approaching and we farewelled our graduating students in a gorgeous ceremony that epitomizes the core values that we hold strong. Every student was acknowledged and celebrated for the legacy and contribution they have made to our kura. The citations for each student affirmed my belief that we need to celebrate everyone – we need to celebrate our differences and our diversity. The range of achievements experienced by our students give me hope for the world that they are entering. They aren't going to let their world be defined by the minority in power, instead they are going to define the world themselves – and watching the calibre of students moving through our school then this will be great.
I want to take this opportunity to wish the students who are participating in external NCEA exams all the best.
The remaining weeks for our younger students look exciting. The staff have developed some great courses in the 4.2 timetable that emphasize learning for the sheer joy of learning. Our year 1 – 6 students can look forward to a range of activities both inside and outside the classroom. Thank you to all the whānau and parents who help with these activities as we couldn't do them without your support.
Enjoy the remaining weeks of the year and the lead up to the Christmas Break.
Anita Yarwood
Graduation
Thank you to Ian for organising a great Graduation Ceremony. Thank you to Ethan and Thomas for recording the ceremony. The link to the ceremony is here https://www.youtube.com/watch?v=1djBAt-ShRc

The director's speech for graduation is below.
Kia ora koutou
Nau Mai haere ki tenei whaka pō tae tanga.
I feel very proud to be standing in front of you celebrating this momentous occasion as you leave school and head towards your next adventure. I know that this graduation ceremony is slightly bitter sweet as we can't share it in person with whānau and loved ones – instead, they are watching online. However, I think that this change from our original plan epitomises your educational journey. Your graduating cohort has lived through more upheaval in the last 12 – 13 years than I ever experienced when I was at school. We have had earthquakes, a heart breaking shooting, the Port Hill fires, floods and now we are experiencing the uncertainty that comes from living with a pandemic. You have experienced all of this and yet here you are ,standing strong and graduating from school – looking ahead – ready to make the world a much better place. I would like to acknowledge the resilience and strength that has enabled you to be here today. Your strength of character and determination to take advantage of opportunities and to face challenges head on means that you are going to be successful in your next steps – no matter what those next steps might be. You should all be very proud of yourselves – we are very proud of you.
But, nothing happens in isolation and we do need to acknowledge the kaimahi (staff) who have worked alongside you to tautoko you to be the best that you can be. I would like to thank them for their mahi, their enthusiasm and their dedication to ensuring that all students tauira get the educational opportunities they are looking for. Most importantly I would also like to acknowledge the people who have done the really hard work, step by step alongside you and that is your whānau and caregivers and parents. For 18 years you have been the top priority for your families – they have shared all your highs and lows. They have supported you, commiserated with you and celebrated with you. Whānau provide the foundation for student success and our school would like to thank the families for their support of us and for all the rangatahi sitting in front of us.
Finally please remember that Ao Tawhiti Unlimited Discovery school is your turangawaewae – it is a place where you have stood strong and a place where you are always welcome. I would like to thank you all for the contribution you have made to our kura. You are leaving a legacy of inclusion and equity, of social justice and tuakana teina.
We are looking forward to seeing where your next steps take you. I believe that you are a generation of rangatahi who are going to make the world a better place and we are really excited to see this happen.
Ngā mihi nui
Take Care and all the best for your very exciting futures.
Thank you.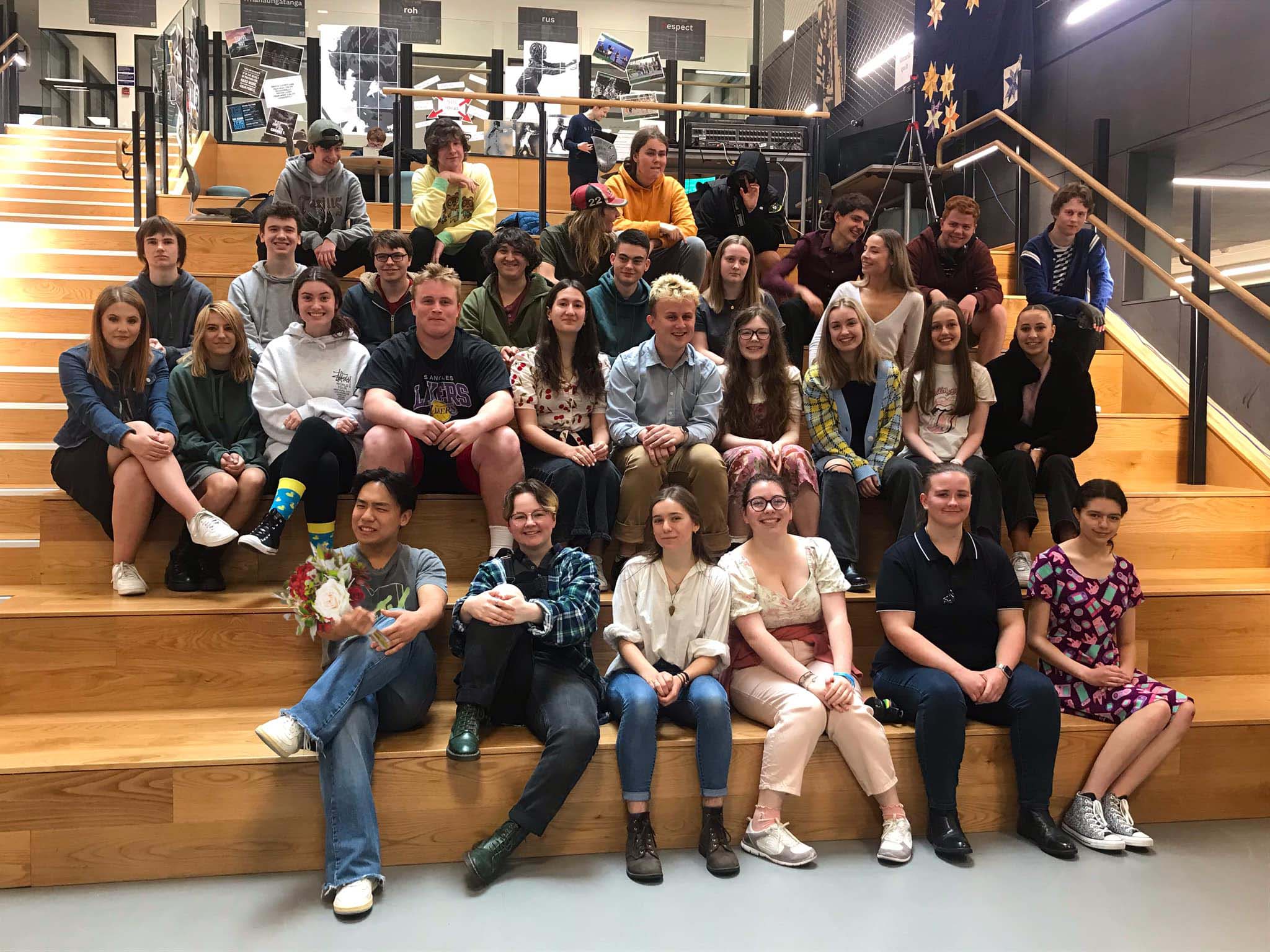 Messages from Senior Leaders
End of year Picnic
Unfortunately, due to COVID restrictions, we are unable to have our annual end-of-year picnic at Hagley Park this year. Instead, each community will host an end-of-year celebration. Look out for information coming from Community Leaders over the next few weeks. We appreciate this impacts whānau who have ākonga across multiple communities. CLs are considering this impact when planning their event.
Senior Leadership Team
Appointments/ HBLA selections
The Y1-6 HBLA selection for 2022 is well under way. As there are a number of appointments to be made across Y7-13, the form for Y7-13 students to choose their HBLA for 2022 will be published by the end of next week.
Niki Stephenson
News / Notices
Health Education Statement Community Consultation
Health Consultation Summary:
Thank you to those that completed the Health Consultation survey, either at the School Fair or via the google form. As a Board of Trustees, we really appreciate your feedback and value your input into delivering our health curriculum at Ao Tawhiti.
Here is the data on who completed the survey for us:
Parents of:
Years 1-3: 7%
Years 4-6: 27%
Years 7-10: 51%
Years 11-13: 15%
Ethnic identity:
Māori: 16%
European/Pākehā: 75%
Pasifika: 3%
Asian: 3%
Middle Eastern, Latin American, African: 0%
Other: 3%

76% of those who completed the survey agreed with the draft health education statement.
Feedback in areas of change for the draft statement was mentioned. These include the ideas of sex, sexuality, and consent to be delivered earlier in the years. The notion of 'offered' can be interpretative, and the use of outside providers to give perspective is helpful.
84% of those that completed the survey agreed with the overall intent of the health education program.
Some strengths identified in our health program are that it is adaptive, varied, and links to our core values. In addition, the concepts of identity, resilience, and decision making were given merit.
Confirmed Health Education Statement:
Ao Tawhiti Unlimited Discovery has a founding tenant that students are central in directing their own learning. Students do this by learning through their passions, investing in their interests and undertaking learning that meets their needs.
We have values that guide everything we do, and they are; Whanaungatanga, Whakaute, Kaha, Tiakitanga and Aroha.
At Ao Tawhiti we grow learners that are creative, innovative and take risks. Our learners are compassionate, caring and tolerant. Finally, they are committed to honoring diversity while respecting themselves and each other.
We offer health education that gives every student opportunities to develop their critical thinking. They also learn the knowledge and skills they need to make healthy decisions and care for their own wellbeing and contribute to the wellbeing of others and their communities.
At Ao Tawhiti Unlimited Discovery health education is integrated. Key areas of learning provide contexts for students to develop skills to become physically, mentally, emotionally and spiritually healthy. We explore hauora and wellbeing, friendships and relationships, managing change and building resilience, food for health and wellbeing, sexuality and gender and alcohol and other drugs. Throughout all of these topics, students will develop their ability to think critically, manage themselves, participate and contribute, and relate to others – key competencies in the NZ curriculum.
This is offered throughout all year levels with an NCEA program available to those that wish to study it.
The table on the following page has more information about this.
Health education is taught by qualified teachers who are trained to identify student learning needs and design a learning program in this subject. We also use external providers such as Attitude, Mates and Dates and InsideOut to complement the health program. Classes from these providers add real-life context to the learning students have already had in their health lessons. All of the material covered in these classes and the people providing these classes are reviewed by our health team before delivery to ensure it aligns with our school curriculum and meets the learning needs of our students.
All health and wellbeing initiatives at our school build on what is taught in these classes. Some groups of students are supported to be involved in student-led programs that create an inclusive school community where being healthy and well is encouraged. Health education is provided to every student. Some may need further support and we have a pastoral support team who can provide this. Where possible, our pastoral team builds on the learning students have received in these health classes.
As there was over 70% agreement with the draft statement, we have chosen to make minimal changes.
The changes we have decided to make allow us to meet the students' needs and allow for a transition and introduction period of a new structure of health delivery.
We have a plan to implement the new health education (including the concepts of; sexuality, mental health, body care) over time gradually increasing the hours that students receive this education.
Please see the attached structure.
Year 1-3
20 hours
Taught within homebase by HBLAs
Year 4-6
20 hours
Taught within homebase by HBLAs
Year 7-8
20 hours
Taught within homebase by HBLAs
Year 9
20 hours
One hour a week over terms 1 and 2Relationship and Sexuality EducationMental HealthOnline wellbeing
Year 10
20 hours
One hour a week over terms 3 and 4Relationship and Sexuality EducationMental HealthOnline wellbeing
Year 11
8 hours
Including Mates and Dates and other outside guest tutors
NCEA Health Studies
Colour block class
Open to those that are working at curriculum level 6-8
School Leavers Tool Kit
10 hours
One hour a week over term 3
Sexuality education, mental health, assertive communication/self-defence, study/work-life rights and responsibilities (shared accommodation/cooking/support networks) and preparing CVs and interview skills.
Ngā mihi
Sarah Marshall
Jogging Club
This year, I started a jogging club with a gelato problem (or maybe a gelato club with a jogging problem?). We ran Mondays and Wednesdays after school around the Botanic Gardens. I really enjoyed: seeing the Botanic Gardens change with the seasons (so many ducklings in spring!), our chats about life, the universe, and everything; Jhett's wonderfully odd conversation starters; and when we all agreed when the year was almost over that we should maybe stretch before we jog.
Thanks to you all who came out jogging this year: Jhett, Logan, Sam, Lulu, Romane, George, Thomas (all pictured above), Andy, Emily, Dan, Liam, Ollie, Ryan, and Tais. I'm really looking forward to jogging with you again in February.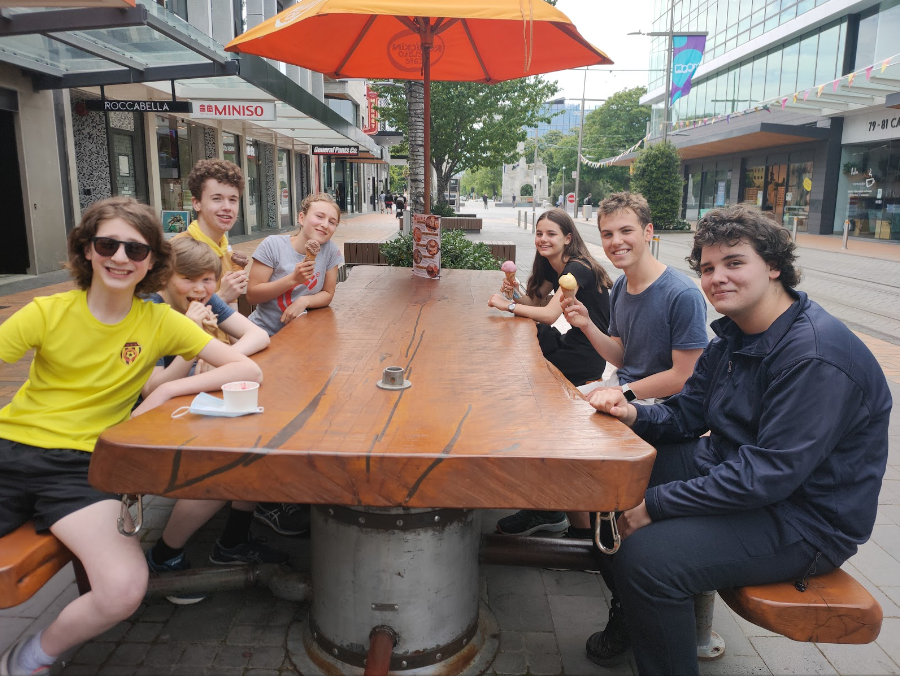 Zack Williams
Junior Productions 2021
This year we have three short shows which you can see as a single performance or come to the gala night of all three shows (for the price of a single ticket).
The shows are:
Velveteen Rabbit. Adapted for the stage by Janet Allard from the Book by Margaret Williams. Directed by Danny Smetanina.
Adapted from the classic story by Margery Williams. In the world of toys, life begins when humans leave the room. When one group of toys discovers a velveteen rabbit, they learn what it means to be truly loved by their owner. The Velveteen Rabbit tells the story of the unconditional love between a boy and his toy bunny and how that love makes the rabbit real.
PERFORMS Tues 10am & Wed 8pm as part of Gala Performance
Forests of the Night. by Del Martin. Directed by Grace Opie and Nic Chappell.
Thirteen students are compelled by their dreams to play a game in the woods to keep a mysterious monster at bay. Not everyone gets to play it again.
PERFORMS Tues 6pm & Wed 6pm as part of Gala Performance
The Brothers Grimm Spectaculathon by Don Zolidis. Directed by Frankie McGarry-Burford and Georgia Wallace.
Two narrators attempt to recreate all 209 of the fairy tales of the Brothers Grimm in a wild, fast-paced extravaganza. To make it more difficult, they attempt to combine them into one gigantic fable using Rapunzel, Rumpelstiltskin, Hansel and Gretel, Snow White, Sleeping Beauty, Cinderella and other more obscure stories like Lean Lisa and The Devil's Grandmother.
PERFORMS Wed 1:30pm & Wed 7pm as part of Gala Performance
All shows are at Papa Hou, YMCA Theatre, 12 Hereford Street.
Tickets are $5 General Admission. Available through Eventfinda
https://bit.ly/jnrProd2021
for more info tickets@aotawhiti.school.nz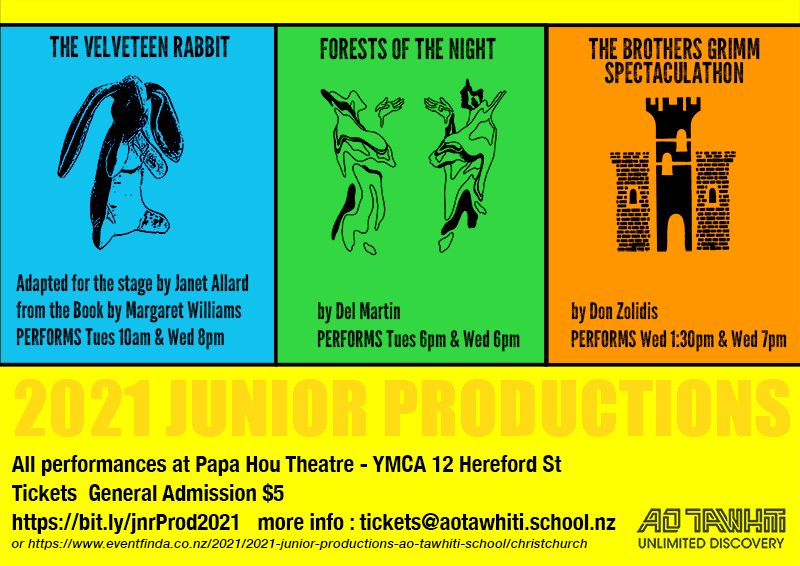 Alister Emerson
Ao Tawhiti Formal
On the 22nd of October, the Ao Tawhiti school community held our 2021 Formal at Riccarton House and Bush. The theme of the night was The Great Gatsby, we hosted 85 students and around 12 staff.
The night was an absolutely fantastic way for students to come together to celebrate the year that has been especially in the time of Covid.
A massive thank you to Riccarton House and Bush for all their help with the night. Thank you to the staff help, particularly Anita, Kirsty, and Clint. As well as the school community help, Louise and Paul Crisp, Mel Opie, Oonagh Browne, Maryann Geddes, Rosa Opie, Roisin Scott, and Rumi Browne-Scott for all your help.
Finally, thank you to all the staff and students who also helped on the night to make it such a success.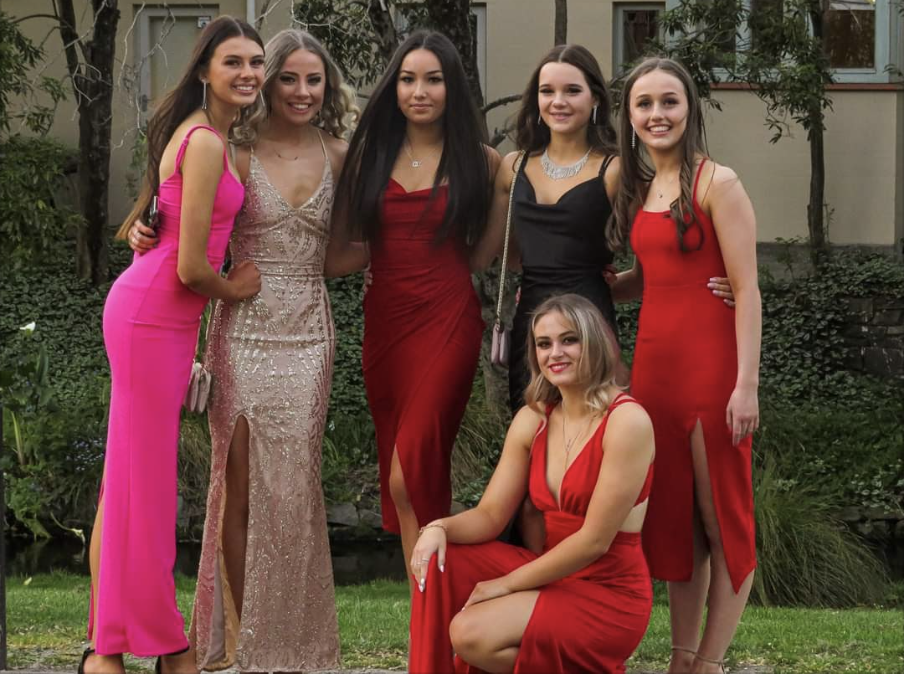 Dom Wilson
City Cleanup
We organised a city clean-up around our school with a few home bases from Sarah's community. We cleaned up rubbish from gardens in Matai common, Kahikatea common, and the Environment Canterbury gardens. We also had a park ranger from the Christchurch City Council come in and talk to us about rain gardens and how litter gets washed into drains and ends up in the ocean. We have attached some photos from Friday.
Charlotte and Avril
Charlotte and Avril
Anxiety Workshop
Anxiety webinar – support for students with anxiety7pm Monday 22nd Nov. Join Zoom Meeting:
https://us02web.zoom.us/j/84681721610?pwd=SGVNbGZXNlRsV0g4VGxUWWp0cmZHUT09
Meeting ID: 846 8172 1610
Passcode: C0d3
Susan and Miriam from the Ao Tawhiti Counselling team invite you to join us as we welcome Simone Kinley from the CDHB, for a presentation and questions on supporting students with Anxiety. For more information please contact susan.ayson@aotawhiti.school.nz Kaiwhakamahereora HinengaroMiriam.denney@aotawhiti.school.nz Kaiarahi
Miriam Denney
We have a sandpit!
Excitement bubbled up and overflowed Friday 5th November when the Garden Makers truck turned up at the CAC to deliver the sand for our GIANT sandpit and mud kitchen!
First, we laid out some carpet to keep the sand from getting grass and dirt in it. After the sand had been dumped out – all 7.4m3 of it, we filled buckets with sand and placed them around the edge to create a border to keep our sand in until we can find some logs and/or log rounds for edging.
Some of the tamariki played in the new sand all day! It was lovely to overhear conversations about "the old site" and how they had loved and missed that sandpit, along with the great ideas for how we can make our new sandpit even more epic – it was quite therapeutic for some!
A group of students have since created a plan to build a big mud kitchen in the sandpit area. If you're a handy person (or you know someone who is!) and would like to help us build the mud kitchen, please get in contact with kate.griffith@aotawhiti.school.nz ASAP!
Otherwise, feel free to stop and play at the CAC on Cowlishaw Street and see what we've been up to 😊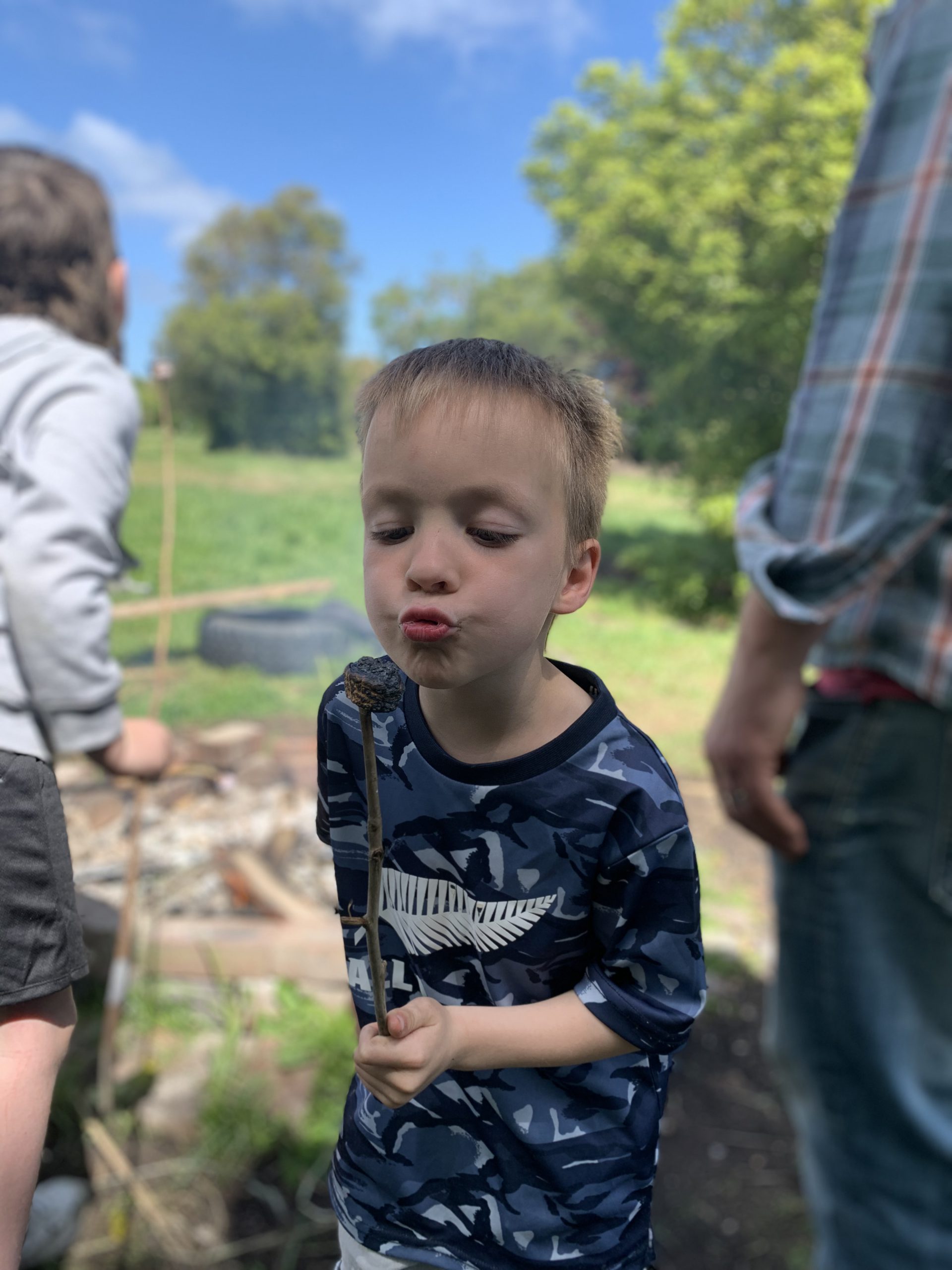 Kate Griffith
AT Masks
Kia ora whānau
My homebase is selling AT masks as a fundraiser for our end of year trip to Akaroa.
They will cost $15 and have our school logo on the side (see image in form).
Masks are double layered.
If you would like to pre-order, please complete the attached form and payment will be made when they arrive.
They are due around the 29th November.
https://forms.gle/3L9PY4qzXChffreDA
Sarah Marshall
Flash Fiction Success
Year 13 student, Derrin Smith has recently won the NZATE 2021 Youth Writing Competition. This was a national flash fiction competition that attracted over 600 entries, and Derrin has done incredibly well to win the senior division. Her winning story is attached. Well done, Derrin!
https://drive.google.com/open?id=1d_vCpaAoVCoClMrtDGOVQrMuOaFB-beb
Laura Borrowdale
Lake Daniell tramp – manawanui hapori
Manawanui hapori students enjoyed a fantastic tramp to the new Kōhanga Atawhai – Manson Nicholls Hut at Lake Daniell recently. We had fantastic weather, a bonfire, games, and good company. Thanks for coming, team – I hope you'll want to do some more tramps next year! And thanks to Aaron, a parent volunteer.
Zack and Libby
Early Literacy Support at Ao Tawhiti
Reading Discovery Club at Ao Tawhiti
Ao Tawhiti is one of only five kura in Christchurch to trial the new 'Early Literacy Support' programme initiated by Reading Recovery nationwide. The programme is designed to give a boost to 5 year old tamariki and get them underway in literacy. The tamariki work everyday in a small group with our Reading Recovery teacher, Yolanda Soryl.
At Ao Tawhiti, we are calling the initiative 'Reading Discovery Club'. Our tamariki love coming to the club and are so keen and enthusiastic to learn. They work very hard in the 30 minute lesson but love the challenge. In the lesson the tamariki learn a nursery rhyme, sing songs, learn to read and spell a high frequency word, do phonics, read a book and write a little story.
The programme ran for 9 weeks over terms 3&4. It will now be evaluated to see what impact it has made on the learning of the tamariki and to consider if we want to run it again in 2022.
What students say:
The books are so good. My best one is about the cat. (Raj)
I can read lots of words now. (Audrey)
I like it when it is my turn to point to the words on the rhyme. (Chloe)
I'm going to miss Reading Discovery Club. (Su)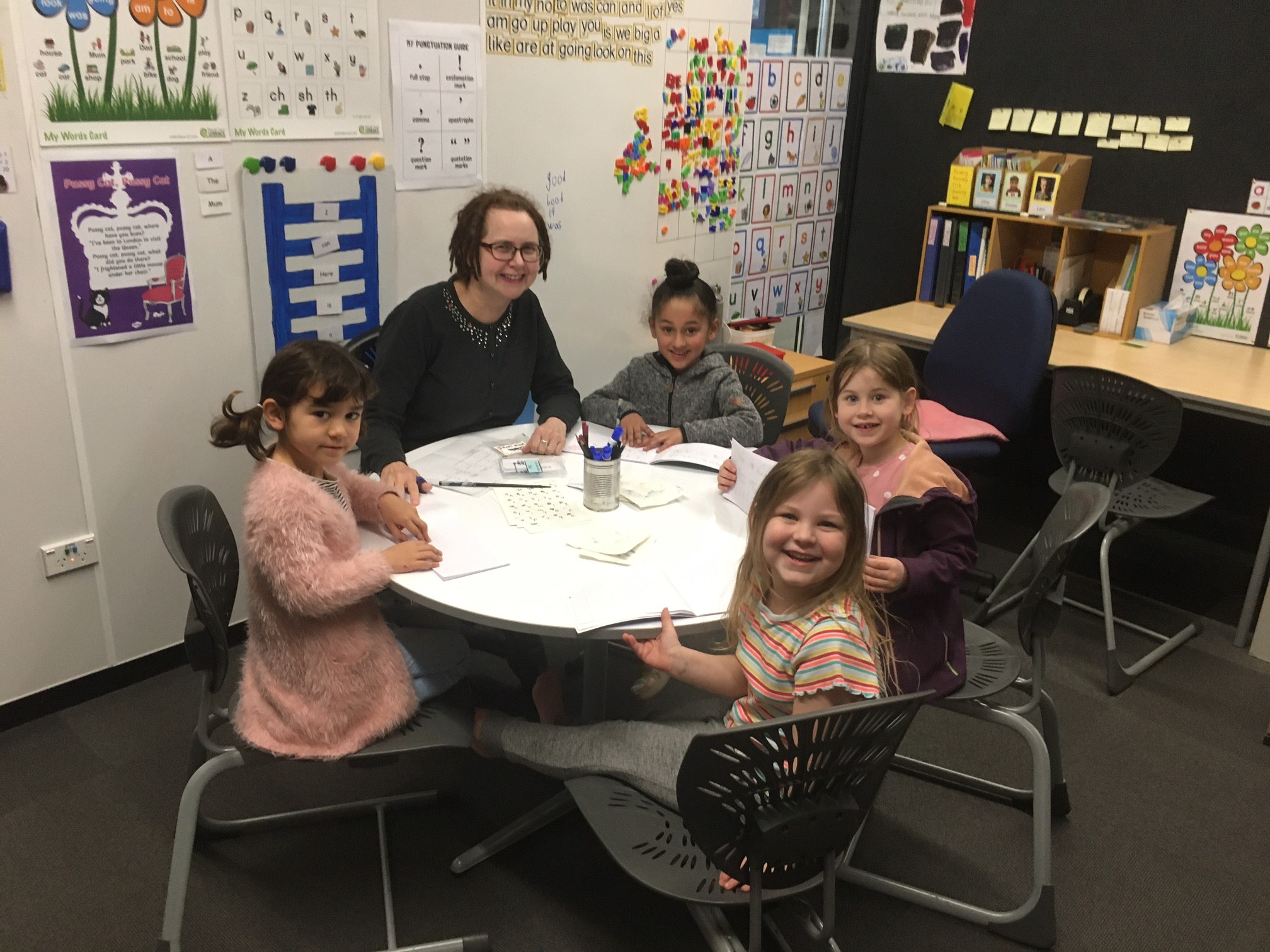 Yoland Soryl
New Parenting Group with Odyssey House
Odyssey House Trust has started running a parenting group aimed at creating a space for those parents with a young person/s challenged with mental health issues to come together and share experiences. They have requested that this information be shared to parents through school counsellors.
Please find attached flyer and more information. Contact Olivia Dallison (details below) for any info or clarification.

Olivia DALLISON
TPW & Clinical Counsellor (CYMHS)
Odyssey House Trust Christchurch
98 Greers Road
PO Box 34009
Ph 03 281 7616 Fax 03 3582907 Mobile 021 917 530
www.odysseychch.org.nz
Miriam Denney
Other Notices