---
Upcoming Events
Term 1, Week 1 Starting 1st February 2021
Term 1, Week 2 Starting 8th February 2021
Term 1, Week 3 Starting 15th February 2021
Term 1, Week 4 Starting 21 February 2021
---
Messages From Anita
I would like to thank staff, students and whānau for the warm welcome I have received as a new member of the Ao Tawhiti Unlimited Discovery Community. I have met a lot of people and have been struck by the universal commitment and enthusiasm for this kura. I was impressed by the large numbers of whānau and caregivers who came along to the IEMs at the beginning of this term. It was great to see the special character in action, as staff, students and whānau worked together to determine educational pathways and programmes. We will continue to work together to support rangatahi to enjoy happiness and success in their chosen educational endeavors. I would also like to thank Ao Tawhiti for the powhiri. It was special for Avonside Girls' High School to have the opportunity to hand me over in this celebration. I would like to acknowledge Lynne Te Aika for her mahi organising this event and her beautiful karanga welcoming manuhiri into the pohwiri. I would also like to thank Dallas Preston for speaking on behalf of Ao Tawhiti. Thank you to all the students, staff and whānau who were part of this event. I am looking forward to meeting whānau and students, so please do come up and say hello if you see me at the school.
Anita Yarwood
Road Safety around Ao Tawhiti
Thank you to all the whānau and caregivers who are avoiding the school's private lane during pick up and drop off. We have 670 students arriving and leaving at those times, so we have to be really cautious around how we manage traffic in this area. We are working with the council to improve the safety of our students and the traffic management around Ao Tawhiti Unlimited Discovery and will continue to keep whānau and students updated. Again, thank you for your support in this matter.
Anita Yarwood
Messages from Senior Leaders
Board news
Evan Kidd has stepped down recently as Board Chair. Board member Danette Wereta has stepped up to take on the role of Board Chair, and Karen Grant is now Deputy Board Chair.
We would like to thank Evan for his years of support, encouragement, expertise and care for our school community, and look forward to him continuing as a member of our Board of Trustees for the foreseeable future.
Niki Stephenson
Peanut Allery Request
One of the students new to our school this year has a severe peanut allergy. We are working with the family to ensure that they are able to manage this safely while at school. We would like to encourage families to support us by considering not including peanuts in your child's lunch.
Niki Stephenson
Community picnic
Thank you all so much for coming to our whole school community picnic at Broad Park in New Brighton. The weather was wonderful, and it was fantastic to see families mingling, playing, eating and having fun.
It was such a success, we will do something at least once a term.
If anyone has any photos please send them through – I was too busy socialising to take any!
Niki Stephenson
Pōwhiri
Thank you all so much for coming along to our pōwhiri at the Majestic. It was really wonderful to be able to have our whole school in one awesome setting. We are grateful to Ngāi Tūāhuriri for their support, and to the visitors from Avonside Girls' High School for coming along and 'gifting' Anita to us.
Many thanks also for supplying heaps of kai. It was great to see the school full of kids and whānau after the pōwhiri, really showing our school value of whanaungatanga.
Niki Stephenson
News / Notices
Gateway Aviation Course 2021 – Applications close March 1st
Applications for the popular Gateway Aviation programme close on March 1st for this year. This is only offered once a year. Successful applicants will start in term 2.
Please contact John Schischka Gateway Coordinator john.schichka@aotawhiti.school.nz or 0273096237 for more information.
John Shischka
Sport Coordinator News
Kia ora team,
Welcome to 2021, I hope everyone is settling in well to the new school year.
Thank you to all of those students that have signed up to the Summer sports that were on offer this term. We are excited to be entering a Senior Girls Netball Team, Junior Boys Touch Team, Senior Girls Indoor Netball Team and we also have a number of students entered into the Mountain Bike Track Series.
Winter Sports for term 2 and 3 will be offered closer to the end of this term via student & staff email. It would be great to get back to our pre-covid team numbers so keep an eye out for the emails and sign up with a friend!
Athletics Day Thursday 25th February at Ngā Punawai
Our Athletics Day is a fun filled day where students are encouraged to participate in the events that they enjoy as well as trying something new. We offer the traditional athletic events where students are able to qualify for the Canterbury Schools Athletic Championship. We also have the old classics such as the gumboot throw, sack race & the community spiral race. This is an awesome opportunity for whanau to come together, connect as a community and have fun supporting the students. So please come along if you can make it!
Students & Staff are encouraged to dress up in their community colors:
Laura & Nadine's – Red
Steve & Richard's – Clue
Kay & Suze – Yellow
Craig & Sarah – Green
Ngā mihi nui
Clint Williams
Years 1-3 Take Over the Kura
On Friday the 12th February the year 1-3 community spent the day exploring the whole school while most of the other communities were out and about. We enjoyed games in the gym, making fruit kebabs in the kitchen, art lessons in the art room, a scavenger hunt on level 2, science in the labs and music sessions in the music room led by Hannah, Kingston's mum. We loved the opportunity to become accustomed to all the school has to offer and hope to be able to schedule other times we can use them.
Nadine Walmisley
Kay's Community Day
What a lovely start to Community. We started the day in Homebase. This is such a special relationships at Ao Tawhiti (LA's and students) that we wanted to give it a lot of time. Homebases spent time this week organising shared Kai for themselves and others. We made Sushi, Rolls, Fruit Platters and more which we all shared at the Kai table in Victoria Square. Students rotated around the LA's in our community working together in a variety of activities. Students were fantastic and I saw lots of kaha and whanaungatanga.
After lunch you could sense how big a week it had been. Everyone was happy but worn out. We spent the rest of the time at Margaret Mahy discovering all the art and cultural pieces that are hidden there in plain sight.
All in all it was just perfect to spend the first Friday out and about and building those key relaitionships.
Kay Hayes
Smeg Knives
Thank you to all the wonderful parents and staff who helped us obtain three sets of knives including two knife blocks. A huge thanks to Susan for the support she is providing to get the hospitality kitchen stocked and up and running.
Jill Legg
Code Club
It's that time again! Code Club is back. We will be offering Scratch to Year 3-4. 10 students only with parent permission – sign up required. We will offer this on Wednesday. 1:30pm – 2:15pm (45min). We will run from week 3-9 – 18 February being the starting date.
We will be using the resources from Code Club Aotearoa. Children need to understand the rules – no game play unless you designed it, no messing around, respect, focus, and generally the core values. Reading skills need to be good, please. It will be challenging to those who cannot read fluidly.
We do want this to be accessible to children who are interested however if an interested child isn't yet ready, please advise them that they can do it at a later stage when they get there.
Niki and Leon Maritz
Sarah's Community Update
IEMs
Thank-you to all the parents and caregivers during IEM days. It was great to see you here, supporting your tauira and making some great goals for their year. Please continue to check in with progress via the LMS.
Community Day
We had a great day on Friday working together as a new community of tauira and kaimahi, getting to know one another and having some fun. We definitely have some great bowlers in our mix.
How we leave level 4
This year we are excited to start the process of hiring out our building. As level 4 has two great spaces (the gym and kitchen) out floor will be used more frequently than the others. As a community we will just need to a bit more vigilant about keeping our space clean and tidy as the rooms could be used during the evening, weekends or holidays.
Community Potluck Dinner
Reminder this is on Tuesday 23 February, 5-6.30pm on level 4. Please bring a plate to share. We will have some games set up and it will be a great opportunity to mix and mingle with other whānau and talk to kaimahi.
Supporting our students at school
If you are interested in supporting our students at school, we would LOVE to hear from you! Some great times are from 9-11am on Mondays and Friday and also during Hāpori times on Friday afternoon. But of course, we welcome your support any time and it doesn't have to be with your own tamariki.
If you have any questions contact me on: sarah.marshall@aotawhiti.school.nz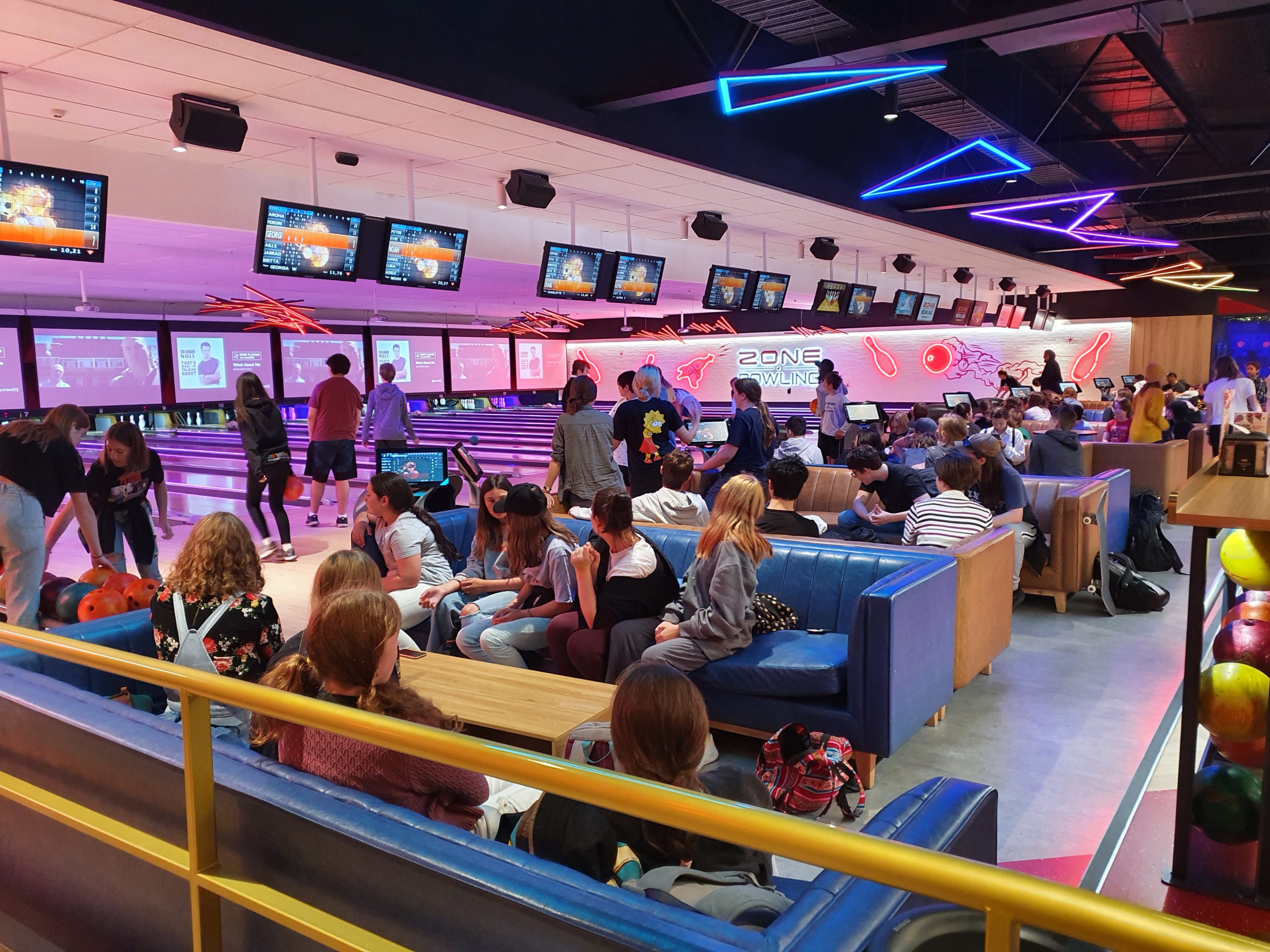 Sarah Marshall
Summer sports opportunity YEAR 4-13 – Canoe Polo
No prior experience (or equipment) needed.
Junior and senior grades.
When – Wednesdays, 3- 5:30pm (approx. 30 min) games.
Where – Roto Kohatu (Northern end of Sawyers Arms Road, close to the airport)
Have-a-go session Wednesday 10th Feb. (no cost)
League costs approx. $35
Please contact matt.parkes@aotawhiti.school.nz for more information or to sign up for the have-a-go session.
https://drive.google.com/open?id=1G3BXsFMSQTfpf0Y1YMdPA9TWs2HtrRPQ, https://drive.google.com/open?id=1AyC2sEs8kagmkLZw4kDNQWCHhazNmL__
Matt Parkes
In Kahoots Symposium
For those interested in Philosophy, Brent Silby (one of our Philosophy Learning Advisors) has been invited to participate in the In Kahoots Symposium at the Christchurch Art Gallery. The discussion is primarily about Plato's Allegory of the Cave. Anticipated topics of conversation include reality and illusion, contemporary image culture and communication technology, AI and representation, sense and nonsense, fact and fiction, regimes of vision and binary thinking.
Date: 20 February
Here is the event link:
https://christchurchartgallery.org.nz/events/the-in-kahoots-symposium
https://drive.google.com/open?id=1DlaX6_Cn6ydKxyDebbux-kSSL-rb1KoG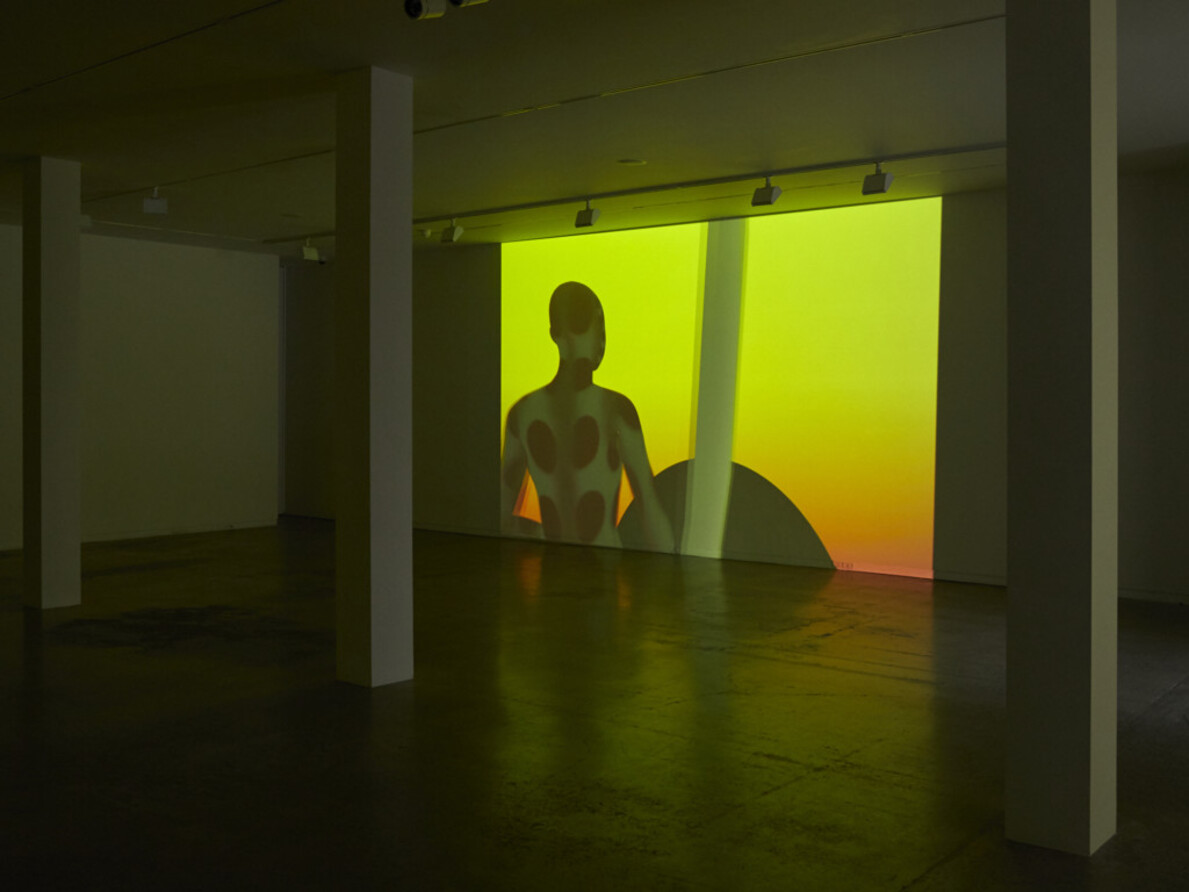 Brent Silby
Level 2 Community Day @ the Botanical Gardens
On the whole a great day of whakawhanaungatanga in the gardens! The weather held and everyone had lots of fun with games and excursions around the Botanical Gardens. There was GPS orienteering, sports, board games, music, museum and gallery tours, all the while with heaps of relaxation and chatting on the archery lawn. Apart from a badly twisted knee towards the end of the day, everyone seemed to have a wonderful time. Students in both communities were awesome and represented our school exemplarily. Thank you to all of the LAs who helped to make this day work! Level 2 rocks!
Steve and Richard
Gateway Service IQ Courses 2021
Lynska from Service IQ will visit Ao Tawhiti on Thursday 18 February at 12.30pm to discuss Gateway Service IQ Retail Work Experience programmes ( such as at Countdown, The Warehouse and The Warehouse Stationery). Lynska will be in the Gateway space on level 2. If students are interested in these opportunities in term 1 (or later in the year) they should email John at john.schischka@aotawhiti.school.nz for an application form. Alternatively they can just come along to have a chat with Lynska to find out more.
John Schischka
Congratulations
To Max Freeman and Terenzo Geddis on representing Ao Tawhiti at the Canterbury Athletics.
Max acheived 7th and Terenzo 2nd for year 6 boys. This is an amazing achievement considering there were 190 schools there! We are so proud of them!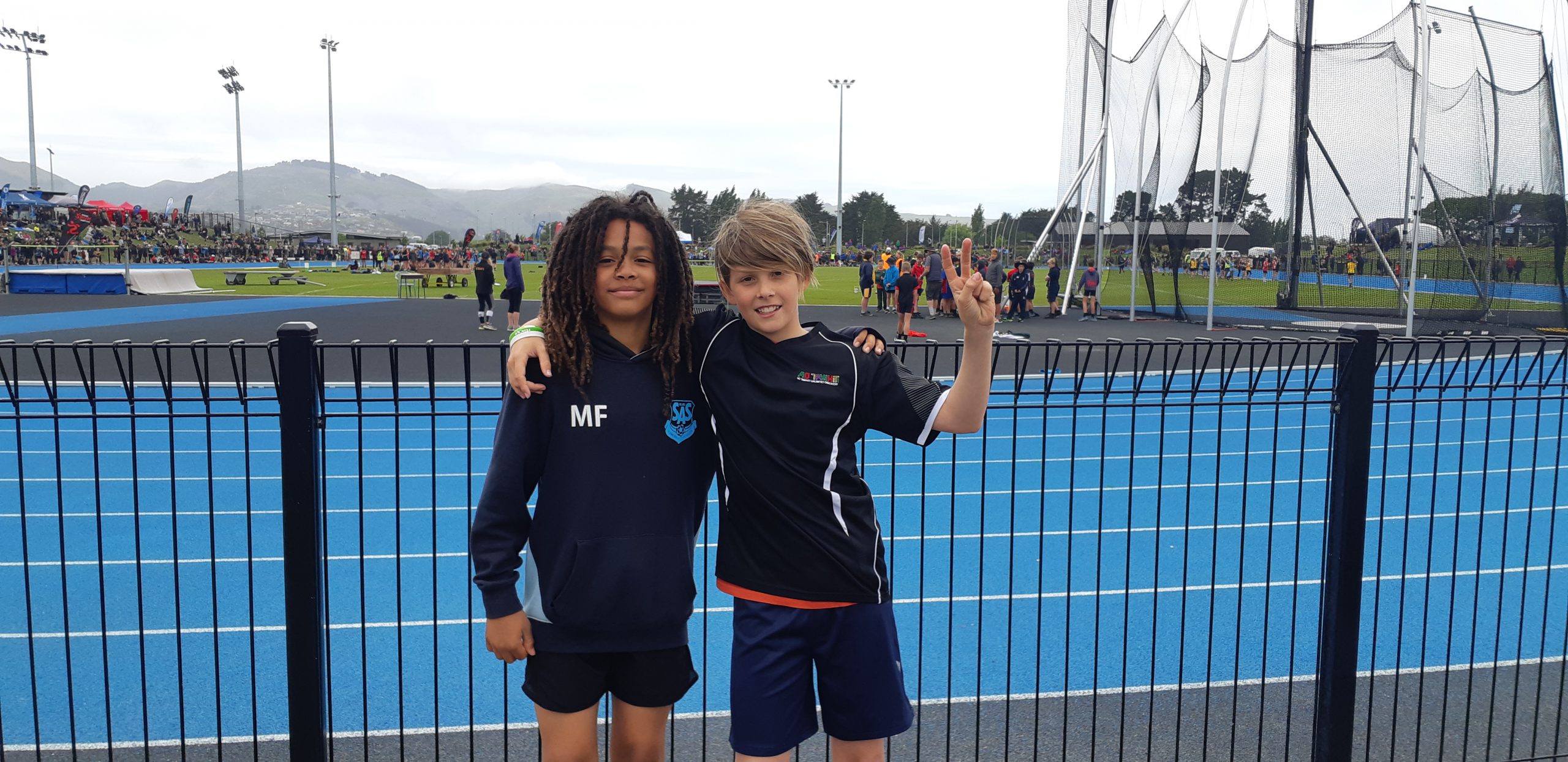 Debz Dunlop
NZQA Change to NCEA process from 2021
From 2021, resubmissions can only be offered to students to bring their grade from Not Achieved to Achieved. They cannot be offered to students who have achieved but want a better result. For example, if a student gains Merit, they will no longer be offered the opportunity to fix and resubmit their work for Excellence. This is an NZQA change and is beyond the school's control.
Here is the release from NZQA:
This change is an outcome of the NCEA Review. NZQA will publish the updated Assessment Rule on 1 February 2021 in the Assessment (including Examination) Rules for Schools with Consent to Assess 2021.
Schools may offer a resubmission opportunity to students only when a minor error prevents them from reaching an 'Achieved' grade.
The only change in grade boundary available for resubmissions is from 'Not Achieved' to 'Achieved.'
On this basis, the highest grade that can be awarded as a result of a resubmission of an internal assessment is limited to 'Achieved'.
This Rule will apply from the beginning of the 2021 academic year.
Schools may continue to offer one resubmission for each assessment event against an Assessment Standard.
Brent Silby
Our New Student Counsellor
Welcome to Kathryn, our new student counsellor. Kathryn will work on Mondays, in the counselling room on Level 4. Kathryns's email is Kathryn.Fee@aotawhiti.school.nz.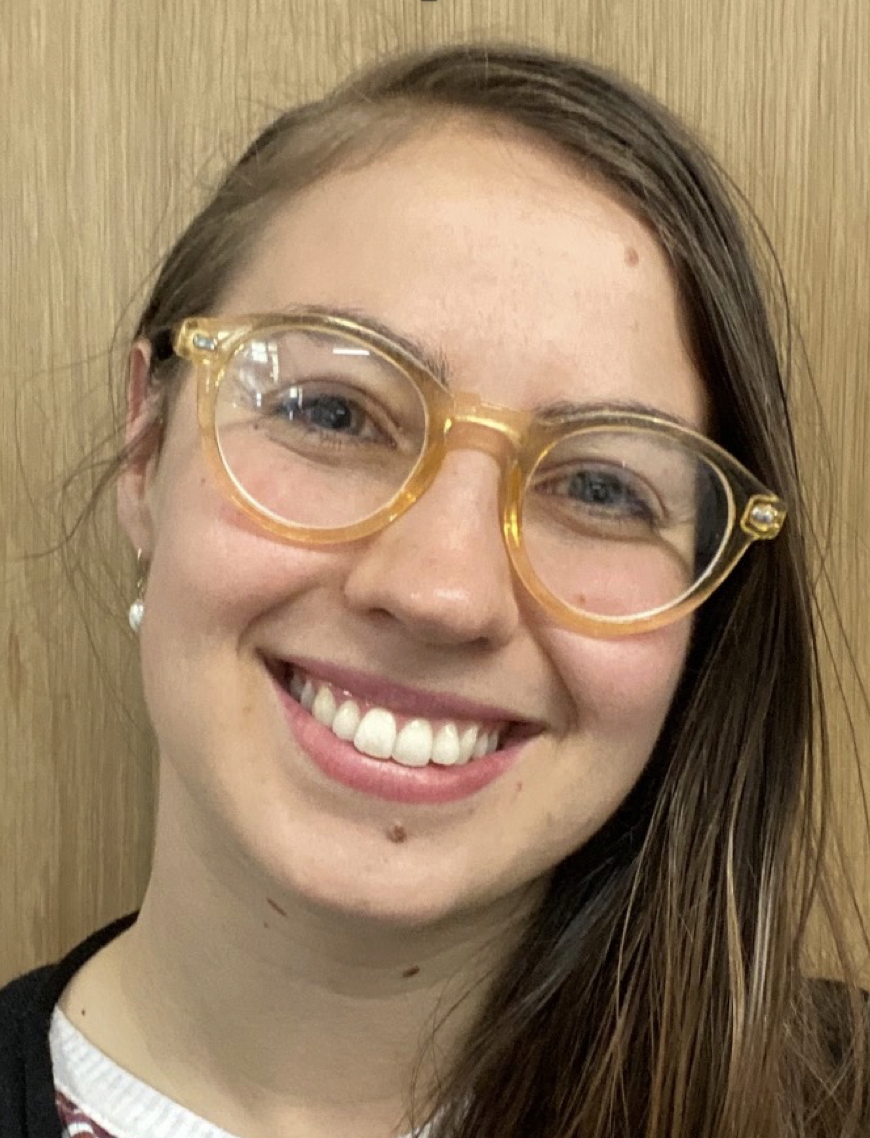 Miriam Denney
Surf's Up for 2021
Once again we are fortunate to have the team at Learn to Surf in Sumner
provide lessons for this term.
If your student would like to join us the details are:
 Fridays from 12 th Feb (1 st Friday back)
 6wks
 Wetsuit, surfboard & 2hrs tuition provided
 8yrs old and over – surf school recommendation
 Cost $168 per student payable upfront into school a/c
o ASB 12 3148 0253681 00
 Transport to Sumner by bus from Bus Interchange so the metro card
required unless plenty of parent help with transport
Timings are usually leaving school @905am returning anytime between 1pm & 2pm
NB:
There will be one maybe two lessons that will be in the afternoon starting 1230pm. If we rely on the bus we won't be back til @330pm.
If we have parents able to collect the students from Sumner and drive them back to school, we can be back for @3pm.
Contact:
Claire Cameron on FB, email: fluffie.claire@yahoo.co.nz or text: 022 122 0452
Claire Cameron
Other Notices