---
Upcoming Events
Term 3, Week 7: Starting Monday 2 September 2019
Wednesday 4 September, 8.15am: Breakfast Club
Wednesday 4 September EV day
Wednesday 4 September, Dance showcase
Thursday 5 September, Dance showcase
Friday 6 September, Formal
Term 3, Week 8: Starting Monday 9 September 2019
Wednesday 14 August 8.15am: Breakfast Club
---
Messages
Message from Duncan
It's been another great couple of weeks here at school. Every week I continue to be amazed by this fantastic community. From our BOT, staff, students, whanau and wider community there are just so many phenomenal people who commit so much to making this a wonderful place to be.
Across the school I've been inspired by the fantastic learning I see. In particular this week I've noticed the number of students of all ages who meet on floor four before school for a bit of football. From 4 years old to 18 the game is played in great spirit. The aroha and whanaunagatanga that sits as two of our values is so beautifully displayed as students engage with each other in a fun, caring and respectful way.
Graduation
Graduation is looming ever nearer. Work is underway to be ready for this amazing night. This year we'll be celebrating our leaving students on November 1. We're still working on a location but have several options in mind.
To get ready for graduation we need some information from our leavers. So if you are graduating this year make sure you get this form filled in ASAP!
School Strike 4 Climate Change
The School Strike 4 Climate movement is hosting another rally on the 27th September at 1 pm in Cathedral Square.
If students wish to attend this rally they will need to have pre-arranged Off Site Learning. This arrangement can be made between the HBLA and the parents or caregivers. Please make sure this is pre-agreed as any students who decide to leave on the day without us knowing in advance will need to be marked truant.
Quiz Night
On Friday Ao Tawhiti's quiz night provided a wonderful fun, engaging and intellectually challenging competition!
A fundraiser for our year 4 – 6 to Dunedin the night was a huge success. It was great to see so many of you there supporting this.
Alumni Tours
It was nice to see a some familiar faces on the Alumni tours on Friday. It's always great to meet up with some of our past students and hear their stories. The amazing things they've been up to and plan to do!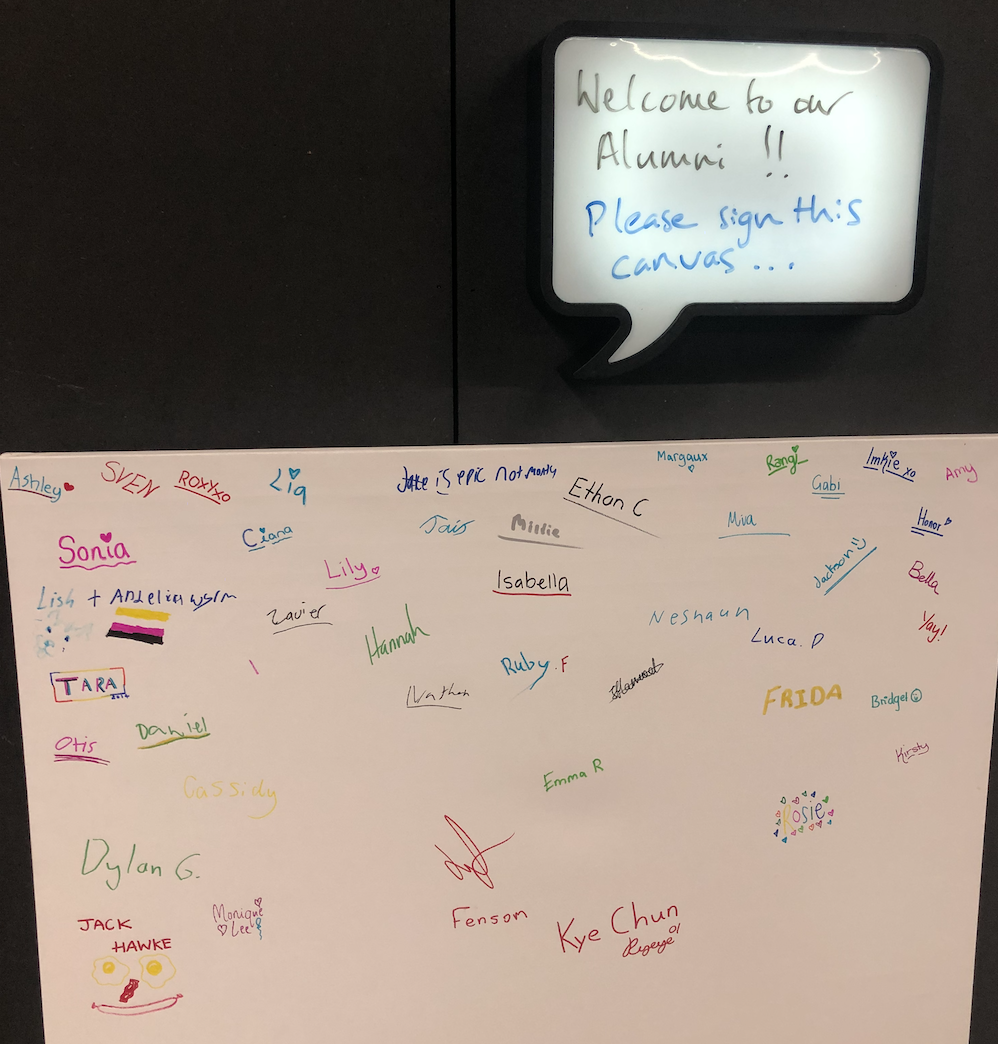 Duncan Woods
Message from Ian
IEMs
Here are the links to get to the appropriate page for booking your Term 4 IEM on the school website.
Year 1-6… https://aotawhiti.school.nz/iem-booking-1-6/
Year 7-14… https://aotawhiti.school.nz/book-a-meeting-7-14/
Your Individual Education Meeting is one of the most important components of Ao Tawhiti Unlimited Discovery. At this meeting your child has an opportunity to discuss their passions, interests and needs and be a major part of the decision making around their learning for the coming term. The child, parent(s) and Learning Advisor negotiate together to create an individual learning programme that meets the needs of the child. As the first educator of your child you play a major role in the direction of the learning for the term ahead. You should also expect to hear about how your child has been going with their previous term's goals and be able to factor this information into what goals are set for the coming term.
It is absolutely imperative that we have one of these meetings per term to create the plan for the term that follows. IEMs take place on a needs basis. For most children it takes place once a term, but can be as regular as needed. These meetings are not optional and you do need to book one.
TERM 4's CODE IS…. apnpb
PINs
A massive thanks, as usual, to all of the students, parents and staff who have organised a PINS workshop for this term. We really appreciate your support and generosity.
Here are the Term 3 PINs workshop groups. Workshops start next Wednesday the 4th of September at 10.50am.
It's a big document, so doing a search for your son/daughters name might be easier. Use "Command F" to do this.
Term 4 PINs
As Term 4 is always a bit messy with Senior students going on exam leave, we need to look at the organisation and delivery of PINs differently. So Term 4 will have PINs happening on Wednesdays, Week 4 through to Week 8, 12.30 – 2.30pm. It will only be offered to our Year 1-10 students.
Seeing as this is earlier in the term, we are going to put out the initial documentation for this next week, so please start thinking of some workshops that you might like to offer.
Ian Hayes – Deputy Director
Message from Niki
Kia ora whānau,
Ngā mihi nui ki a tātou kātoa.
Level four

Thank you for your ongoing support with our drive to look after our resources and our space. Lost property and putting things where they belong after sessions continues to be a focus for level 4. Again, I took another bin bag full of tops, hoodies, trousers, socks, lunch boxes and water bottles away on Friday. This will continue every fortnight. Please please please name your child's belongings! All named items are returned to their owner and dramatically reduce the 'clothesline' we have on level 4.
Quiz Night

A huge thank you to all involved in the Y4-6 fundraising quiz on Friday evening. We had parents visiting businesses to ask for donations for raffle prizes, selling tickets and promoting the event. Special mention must go to Claire Cameron, Claire Miller, Rachael Griffith, Cameron White, Phillipa Hancox, Jonelle Matthews, Nigel Vine, Malik Ricks, Chontelle Delacroix, Andrew Dean, Jill Legg, Melva Gill and Bonnie Schaab for organising, seeking, donating and putting together prizes, food, sorting money, technical help, marking booklets, MCing and tidying up. If I have forgotten anyone I apologise! We are truly grateful for everyone's input into making this evening a success. Congratulations to winning team Unlimited Potential and all those who won raffle prizes. It was a really good night and great to see the school being used to host a social event. The team raised over $700 towards their Dunedin camp next term.
Staying Safe

I have heard a couple of reports of kids (not all from Ao Tawhiti Unlimited Discovery School) being approached by strangers while out and about. Please remind your children of the importance of walking confidently, knowing where to go if they feel unsafe, keeping valuables (ie phones, wallets etc) out of sight and – along the guidelines of our trust license – walking in 2s and 3s where possible.
Amazing Things Happen
Thanks to Mel Freeman for this lovely video about what life is like for people with autism. There are a few kids with autisitc-like tendencies in our kura. Sometimes what might look like non-compliance may be a student's response to feeling over-stimulated. I'd like to offer a gentle reminder to parents to 'treat all children the way you would like other parents to treat your child' when out and about. Of course we are incredibly grateful for parents helping us to use our wider community, and as I always say, we cannot do what we say we do without you. If in doubt about a child's behaviour, please refer to the LA in charge.
Duty
A huge thanks to all of the parents who have signed up to help us cover duties and get the tamariki outside into the sunshine at lunch time. The link to the doc is here for the coming 2 weeks, please have a look and see if there are any spaces and where you might be able to help.
Celebration of Learning

There will be a whole school Celebration of Learning on Wednesday 25 September from 6pm. Please ask your child if they would like to present an item, and help them complete this form by Wednesday 11 September. Any queries, please get in touch.
Niki Stephenson – Deputy Director
Message from Kay
Formal – Keeping Safe after the formal.

Once students have entered the Formal they must remain there until collected. If students leave the formal at anytime they WILL NOT be able to return. To keep students safe they must be collected from the door by a parent or caregiver. Students will remain inside until the adult collecting them is spotted. If parents and students need to make a different arrangement we must be notified before the night, otherwise students will be held inside the venue until they are collected.
Please contact Kay through this form if you wish to make an alternative arrangement. Students Leaving the Formal.

Last chance to get tickets for the formal as there will be no door sales!!
Derived Grade Exams
Well done to all those students who had an exam this week. Hopefully the experience has supported your understanding ready for the upcoming externals. It was great to see so many students taking part. LA's have been really busy already trying to mark all the papers. I want to acknowledge and thank Brent for all the work he has done setting up the space and getting ready fro every exam. It was stressful at times as he has still had his classes and HB to work on. Great job Brent, thanks.
Kay Hayes – Deputy Director
Schoolwide Notices
Ski Trip
Hi all,
Sign up via the links embedded in the dates below for our upcoming ski/snowboard trips.
We need to confirm numbers in advance of the trip, so students who sign up but fail to show up will be charged $10 to their student accounts to cover non-refundable fees.
We are running trips to Mount Hutt on the following dates:
Thursday the 12th of September (with lessons at 11AM)

sign-ups close Monday September 2nd
payment due Thurs September 5th
departure at 7am

Thursday the 19th of September (with lessons at 9AM)

sign-ups close Thurs September 5th
payment due Thurs September 12th
departure at 6:45am
Any student, no matter their prior level of experience or skill, is welcome to sign up. Students will be required to participate in a 1.5 hour lesson at their level, whether they are a complete beginner or experienced. Students must be on-site, ready to go at least 10 minutes prior to the above departure times. We will leave Mt Hutt at approximately 4:00pm and arrive back at about 5:45pm.

Students should have with them warm clothing, including: waterproof snow jacket and snow pants, gloves/mitts, toque/beanie that fits comfortably under a helmet, and warm base layers (preferably some polypropylene or wool material; cotton layers are not recommended). They will also need eye protection, either sunglasses or ski goggles, and some sunscreen (even in winter, you can get burned). Plenty of water, food and snacks and/or money to purchase food is also recommended. Beware it is very expensive on the mountain!

The cost of the trip is $90, which covers the cost of a day lift pass, rental equipment, a lesson pitched at your child's skill level, plus bus transport. There is a $30 option for students with their own gear and lift pass, but this does not include the cost of a lesson! If students have their own gear and lift pass, they still must pay $90 if they want a lesson. This does work out to be cheaper than buying a lesson at the regular price.
Zack Williams & Kay Hayes
Sports Coordinator News

Kia ora Team,
We've come to the end of our winter sport season. It's been awesome, humbling & inspiring to watch our students competing in their chosen sports. The highlight of the season for me was the positive manner in which we conducted ourselves, whilst representing our school & community. Super proud!
A massive thank you to all of the parents, staff & students who supported our teams! Without this help students would not be able to participate in sport, so please know you are greatly appreciated!!
Here's some of the cool stuff that's been happening over the winter.
Students competing in the UC Mud Run. Good times.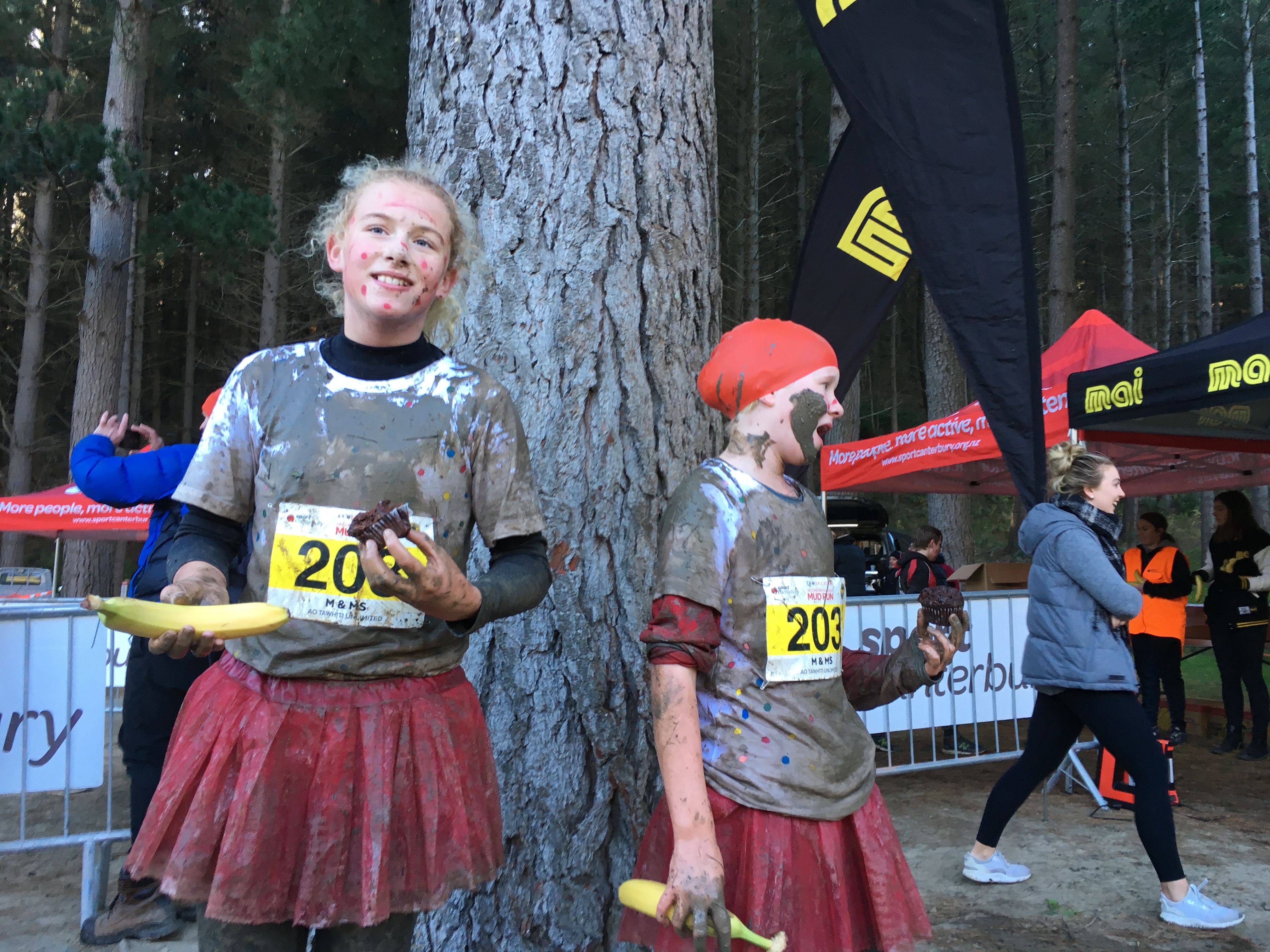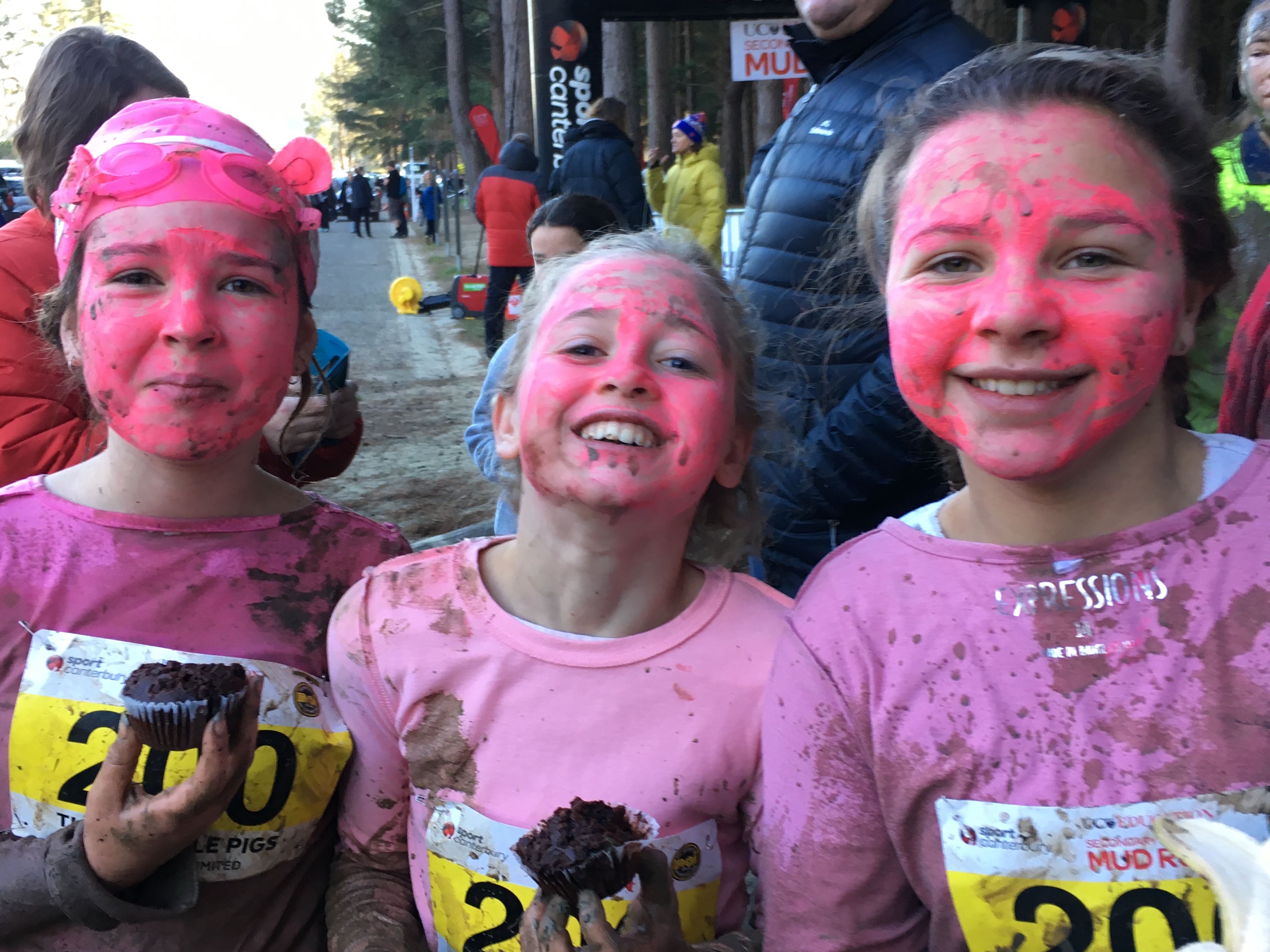 Senior girls & boys basketball teams. Most improved.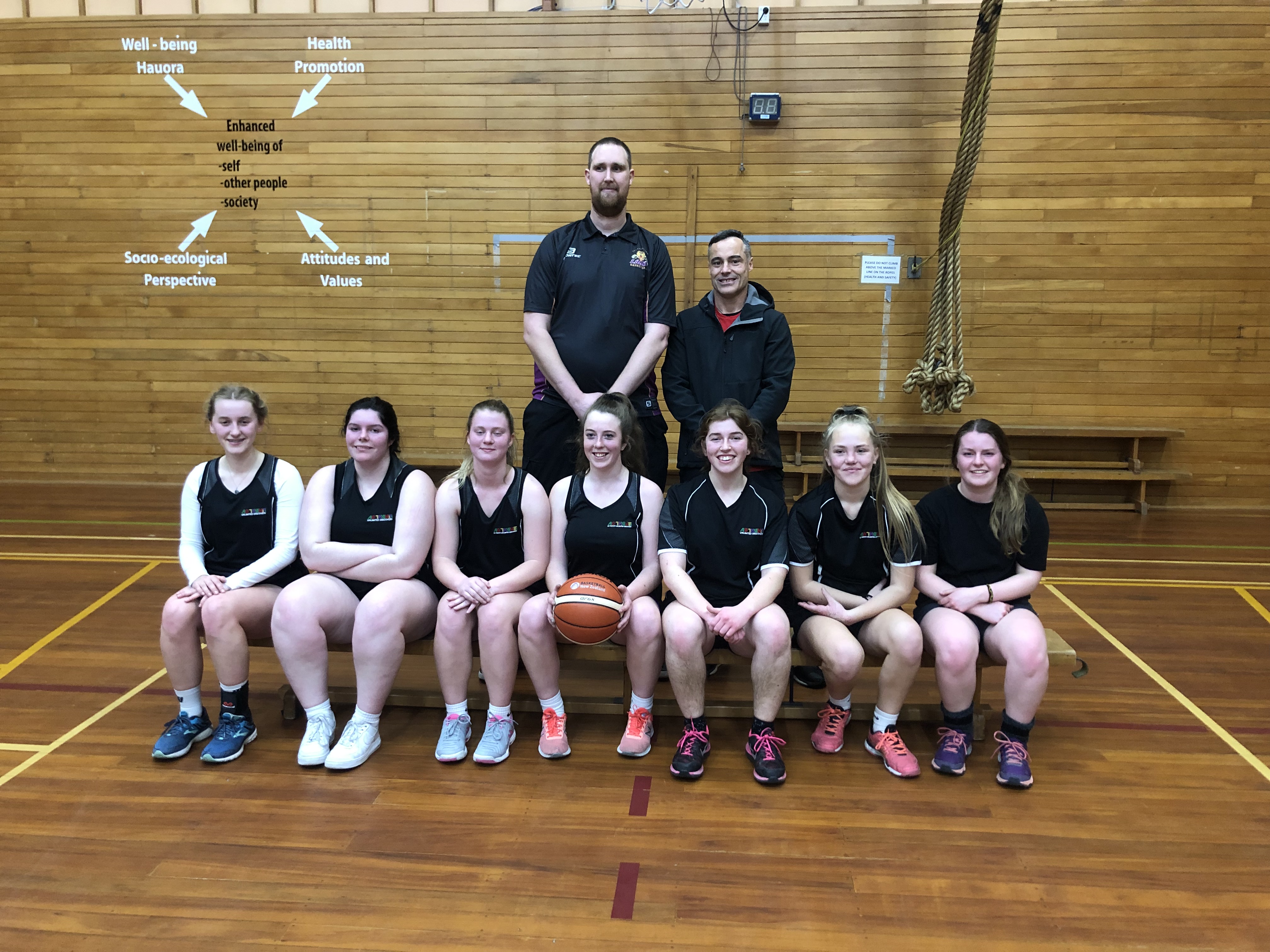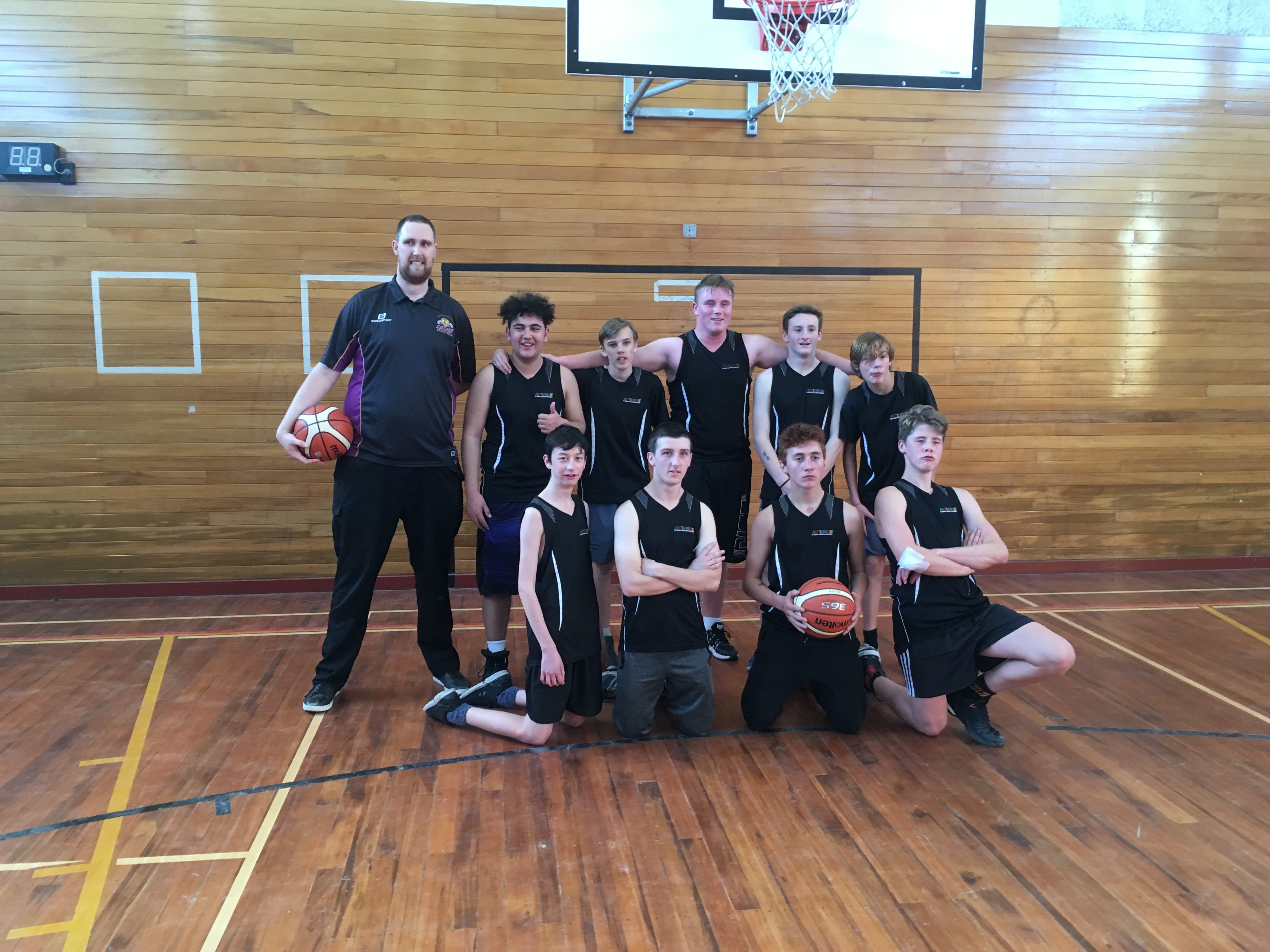 Isabelle Parrett representing us at the Canterbury primary & intermediate schools ski race championship. Thrill seeker.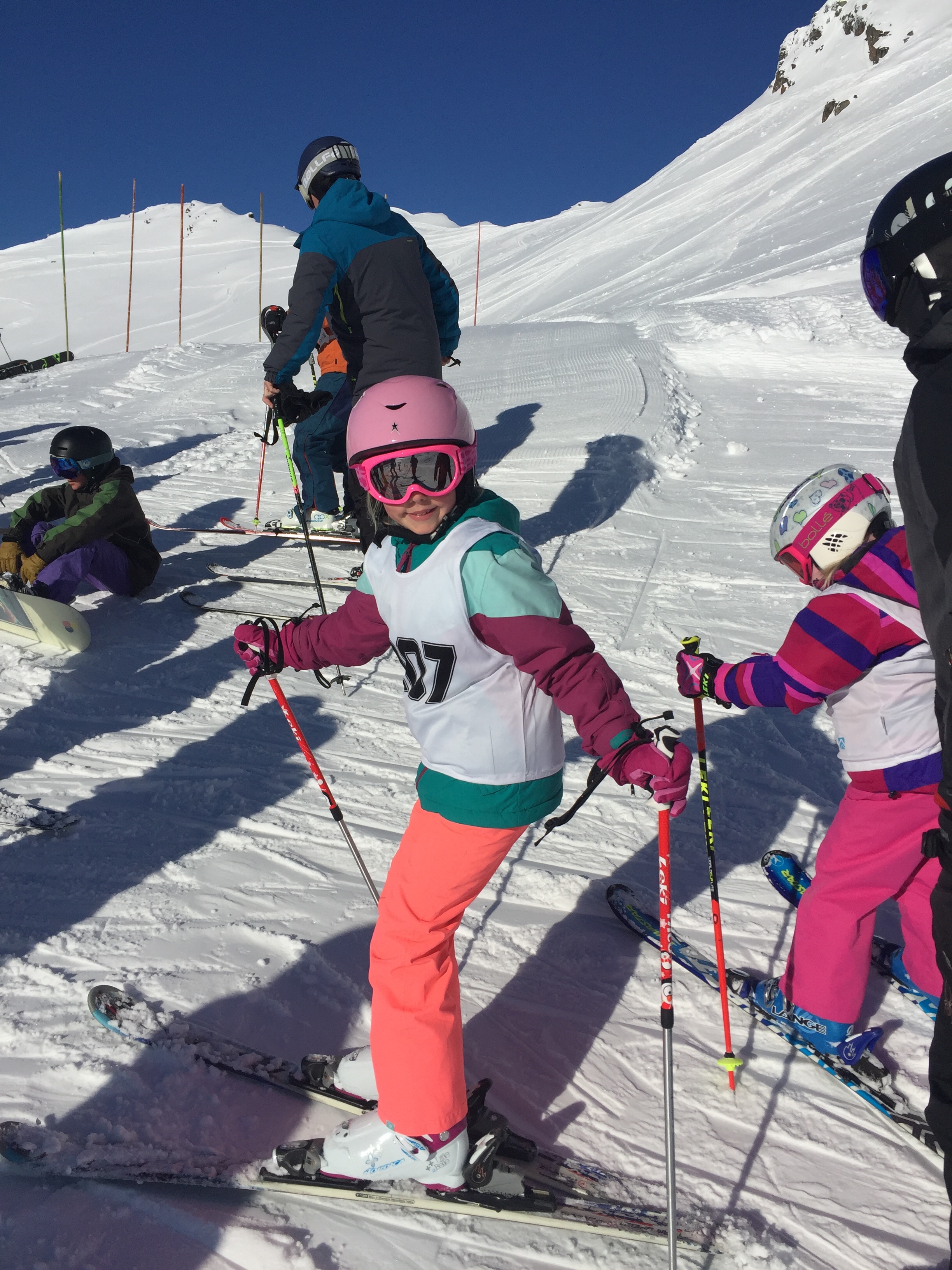 We also had 5 students competing in the Canterbury secondary schools ski & snowboard championship. Photos to come.Thanks again to all of you that made our winter sports season a success.
Noho Ora mai
Clint Williams – Sports Coordinator
Dance Showcase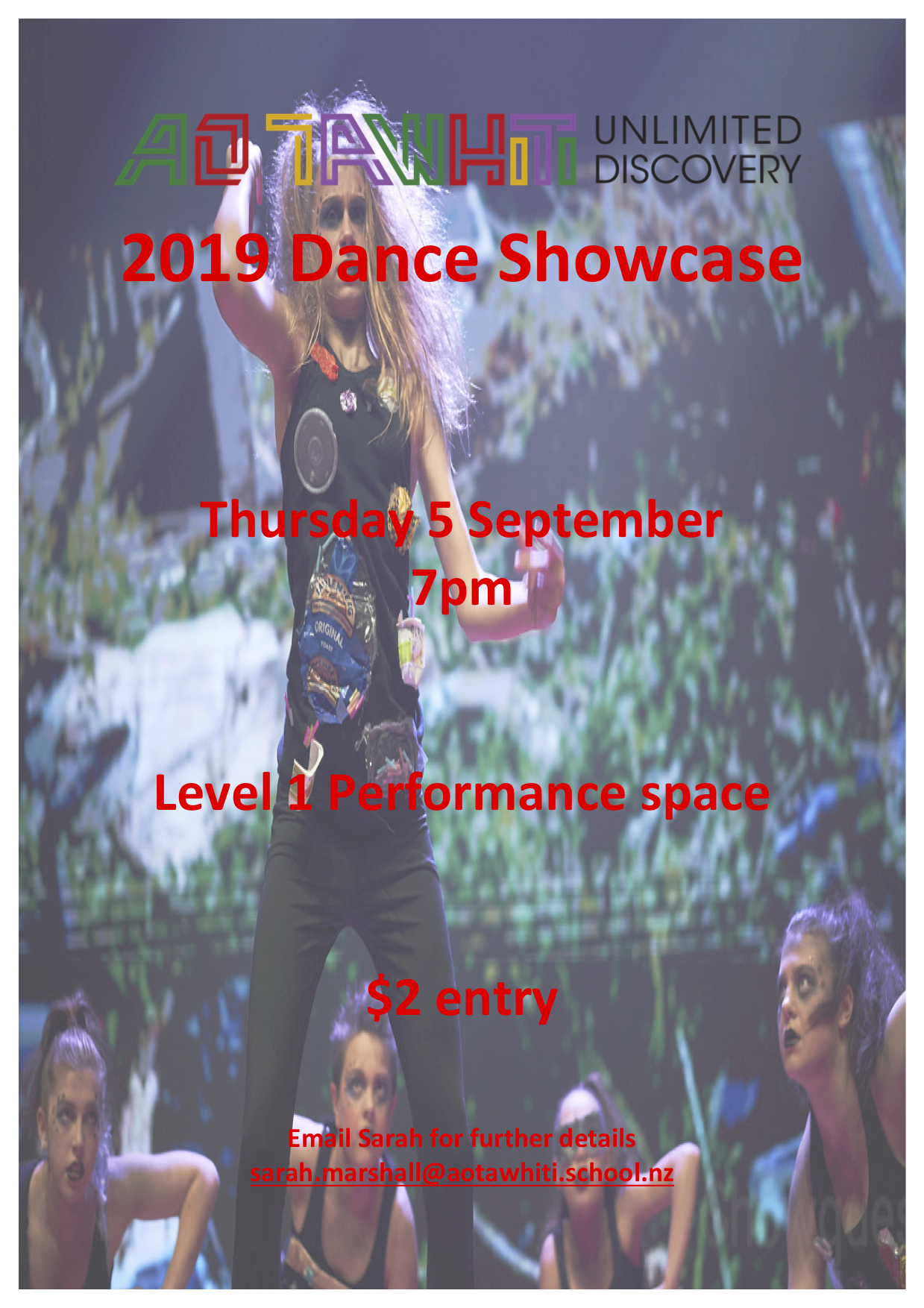 The Formal
Hey everyone formal is coming up this week, Friday 6th Sep 7-11pm. It is not too late to purchase a ticket! Come visit Jill in her office if you would like to purchase a ticket. $65 per person, cash or eftpos. Can't wait to see you there!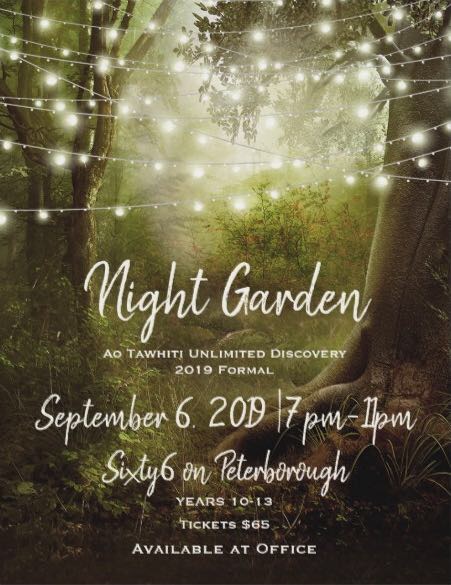 EV Roadshow
Curious about Electric Cars?
Come to our EV Roadshow at Ao Tawhiti, 5 Mollett Street
Wed 4th September
11:00am – Daytime session and rides for students in EVs
7:00pm – Evening info session and drives for parents.
Evening drives include a TESLA Model S.
All welcome to this public event.
Refreshments provided
FREE EVENT!!Please email brent.silby@aotawhiti.school.nz if you're interested in coming along to the evening event (for catering numbers).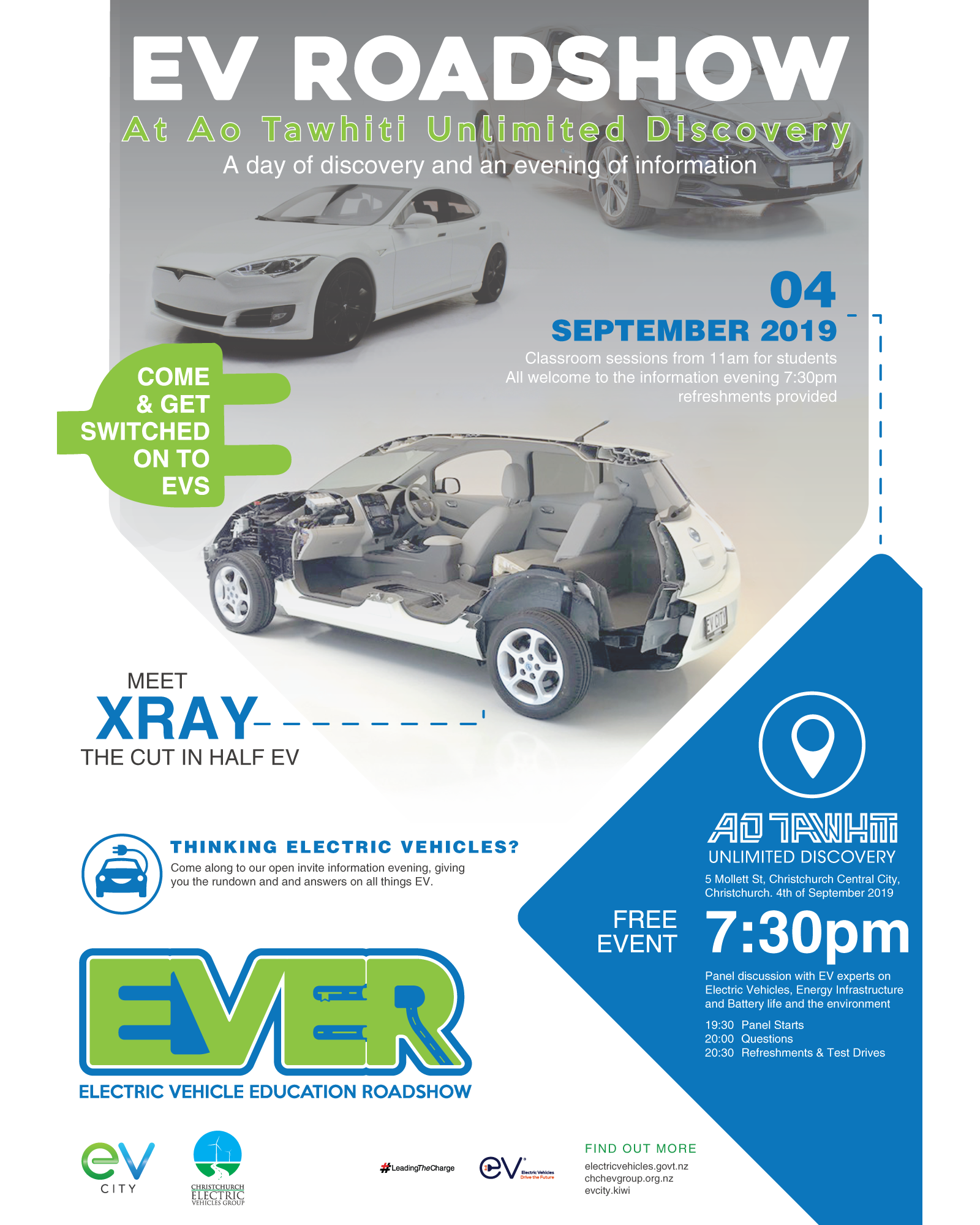 End of Term Market
On the Friday, last day of term come to our market on level one. We open at 9am and will be selling food, art…
Phoebe and Lilly – Students
1-6 News
Tarākona Community
Kia ora Tarākona Community, firstly a massive thank you to the parents in our fundraising committee, Claire C, Claire M, Bonnie, Chonetelle, Rachel, for the impressive Quiz night they created and organised on Friday. It was a fabulous night of laughs, wonderful prizes and great catering. A big shout out to all the people who donated to the prizes or who spent hours asking businesses to support our tamariki on their journey to camp, you are all very much appreciated! Thanks to Nige for the job of MC. Thanks to the parents who helped us tidy up afterwards. It looked like we had never taken over the floor.
Thanks to Cameron White from EasyStreet (easystreet.org.nz) for the great prizes for a family to Hanmer too. Thanks to Jill for staying to run our finance operation for the night. It was great to see so much support from throughout the school for our kids' trip!

Explore
Explore has created opportunities to experience many cool events around the city including Rachel Graham taking our tamariki down to Catholic Cathedral College for Te Reo lessons with their students. We also took another team to the PB tech lab at the library again to play with the robots and VR headsets.
Kimihia Nature Play
Please ensure you have filled out the form every week for this great day!
It's crucial we know your transport arrangements, who is supervising your child/ren for the day, and who is picking them up at 2:15pm. We love having as many kids at Kimihia as possible, we just need to make sure that it is safe too. Ngā mihi nui, Kate
Thanks everyone for all your support through the last fortnight taking kids to events such as the Art Gallery, the library, Margaret Mahy playground, or supervising during breaks outside, and of course having those important conversations with kids about what their plans are for SDL each day. Ngā mihi nui, Melva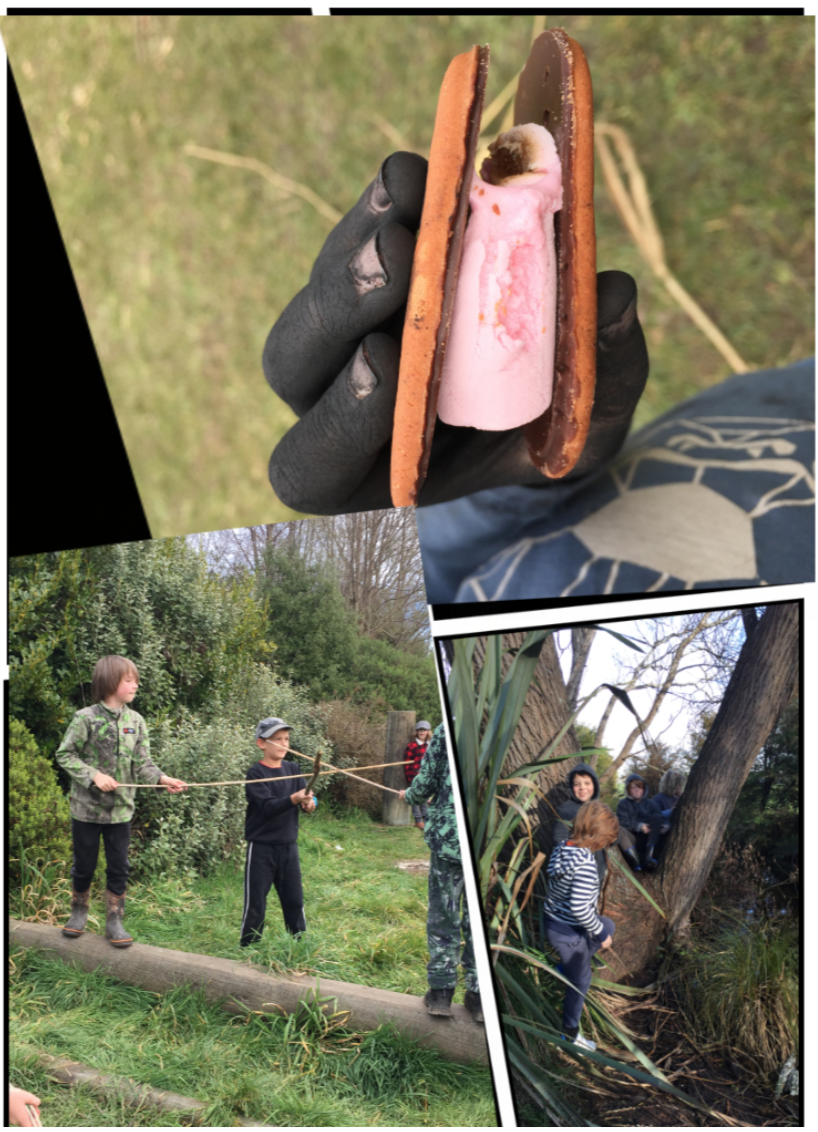 Melva Gill – Community Leader
7-13 News
Other Notices
Yoobee Holiday Programmes
Are you interested in design? Yoobee, (across the road from Ao Tawhiti), is offering a range of October Holiday Programmes. To check out the courses either pick up a brochure from the table near school's reception desk or see: https://www.yoobee.ac.nz/courses/school-holiday-programmes/?campus=1216&
To enrol students Y10 and below you can fill in the form and hand it in or email lyndal.lane@yoobeecolleges.com. You can also enrol on the website.
Courses will cost. Year 11+ students can see Kirsty to enrol via STAR funding.
Back To Our Roots
"Back to our Roots" school holiday programmes are one or two-day sessions that focus on a particular skill, combined with eco-literacy games, sensory activities, waiata, story-telling and free play. In October, we have sessions on the farm (both the sheep and Dairy farm) at Orton Bradley, Herbal medicine in Little River, and a Fire-making workshop in Purau.