---
The Homebase Learning Advisor is one of the most critical relationships at all levels of learning at Ao Tawhiti Unlimited Discovery. It is a relationship that is vital for ensuring that students get the support they need to create, follow and reflect on their learning goals.

The profiles are organised into the 2022 communities. After reading through them, click the link at the bottom of the page to indicate your Homebase preferences by 11:59pm on Monday, 15th November.

---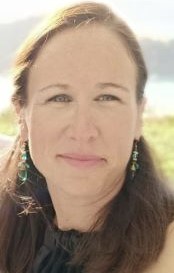 Charis Sweeney (New Entrants)
Kia ora koutou. I will be the New Entrants LA for the 2022 school year. 2021 has been my first year at Ao Tawhiti, and I have loved my time here, finding my place, and getting to know all of you. I come to this position with experience and qualifications in Primary, ECE and in teaching students with Specific Learning Needs. I am also a mother to a 12 and 15 year-old that are growing up too fast for my liking!
I embrace the way we can see the value of Ako being enacted every day here. I have been living and teaching in New Zealand for 17 years, and I have never quite sensed the unique and caring community that is our school since I began teaching here. We are truly a special place to be.
The start to school is such a special time of transition in a child and family's life. I aim to build strong relationships with my students and their families through good communication, time spent getting to know each other, and reciprocal listening and caring for one another.
I love the outdoors and I hope to bring my homebase out into it, as well as the outdoors into our HB! I aim to create a calm, inviting, captivating learning environment that is based on the uniqueness of my learners. I look forward to a great year!
---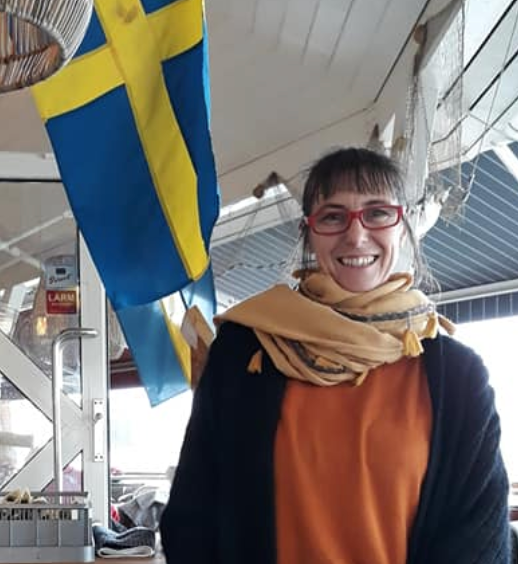 Jenny Ward (Years 1 & 2)
Kia ora e te whānua o te Ao Tawhiti,
Ko Jenny tōku ingoa!
I am excited to be joining the wonderful learning community at Ao Tawhiti in 2022. I love meaningful learning that promotes critical thought, discovery, creativity, curiosity, collaboration, and community. I have taught for 17 years in the Bay of Plenty, Christchurch, and even in Norway so I have lots of different experiences.
In 2017, I received a Master of Education degree with First Class Honours from Canterbury University. I am passionate about education and aim to help learners achieve their goals and realise their passions. I am a creative lateral thinker with a good sense of humour. I have diverse curriculum strengths including the language arts, social sciences, drama and theatre, environmental and project-based learning as well as music.
On a personal note, I have two teenage boys Ivor and Felix who are 15 and 13 years old. My hobbies include singing, art, theatre, paddleboarding, and tramping. I am also learning to play the drums and love crazy adventures.
---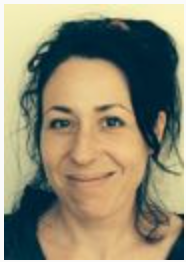 Mel Fisk (Years 2 & 3)
I have been an LA long enough to be wearing hand-me-downs from my former students. I love reading and art and science and being outside enjoying the natural world. I also love learning – my own, and supporting students making connections, exploring and discovering for themselves. I am looking forward to a great 2022 working with tamariki here in the city and out in the world!
---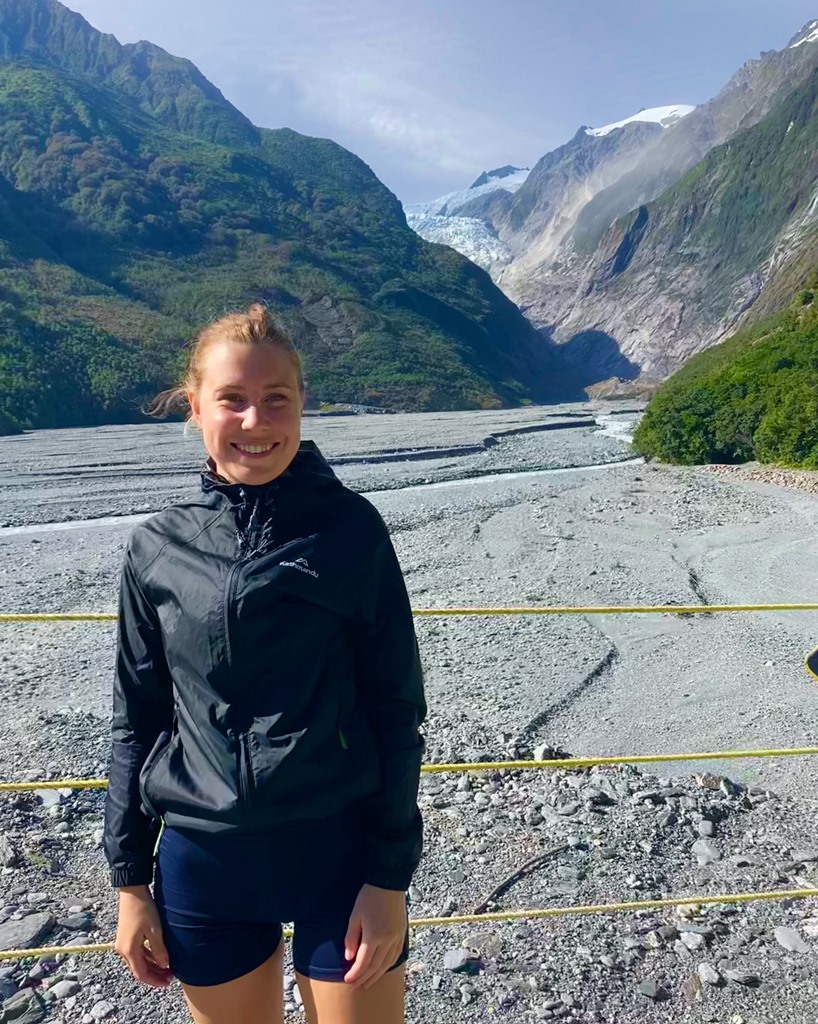 Bonnie Dalton (Years 2 & 3)
Kia ora e te whānau! I am excited to continue being a part of our beautiful Y1-3 Teaching team next year.
I've been an LA at Ao Tawhiti for two years now and I love being a part of our super special school community.
About me: I grew up in Whanganui in the North Island, so in the holidays I like to go up and see my whānau who still live there, and I'm also often heading up to Wellington to catch up with my old friends. I'll be doing a bit of this over the summer!
In my spare time I like to go on unique travel adventures with my partner Sam, go to yoga class, hang out at the beach, drink coffee, meet with my book club, and cook yummy vegetarian food!
If you are a member of my Homebase you can expect to learn in a calm, kind, nurturing and positive space. In our HB whānau, we focus on the Core Values of aroha and whanaungatanga to create a safe space for all.
For those of you who may not know me yet, I am also a major systems gal, so my Homebase is run with strong routines and clear expectations. This is so important to ensure tamariki feel a sense of belonging and stability while at school.
I have strengths and passions in teaching Mindfulness and Wellbeing, te reo Māori/te Ao Māori, and Environmental Education. I'm also one of the lucky LA's who heads out to the Climate Action Campus for Nature Play Friday's. Looking forward to continue to head out there next year.
Please feel free to get in touch with me if you have any pātai (questions)!
---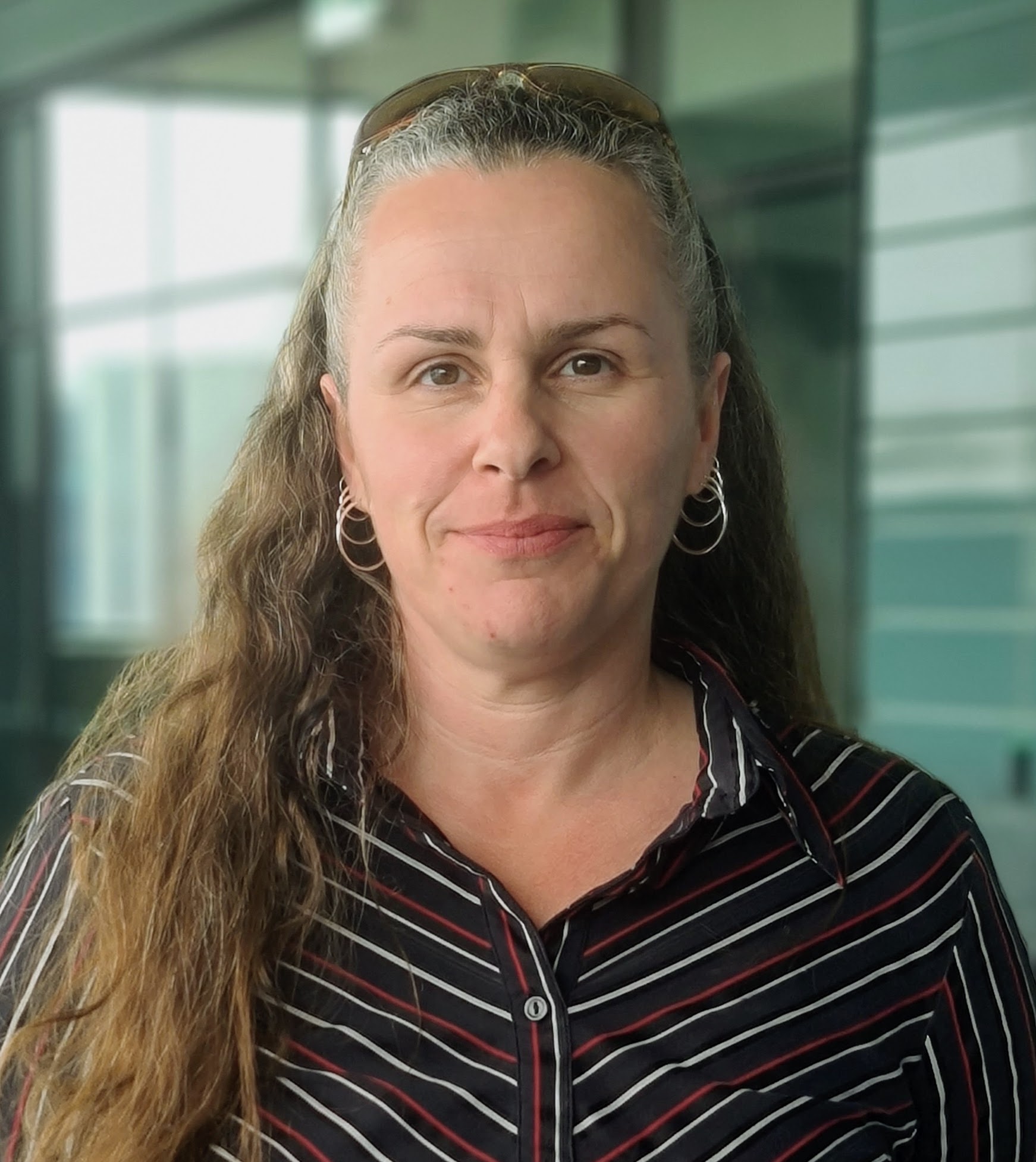 Suze Keys (Years 4 & 5)
I'm a long-term Ao Tawhiti parent and have been an LA for the past five years. Student-led learning brought me to Ao Tawhiti and supporting ākonga to learn and grow through their passions is what I love best about being an LA.
I'm passionate about literacy, the arts, te reo, ICT and STEM. And trips; getting out and about to access all the learning opportunities available in the community is a great part of Ao Tawhiti's Special Character.
Whanaungatanga is my favourite Core Value and I hugely value the extended Ao Tawhiti community that enables us to do all the amazing things we do. Ākonga with a passion to get out and about and learn through their passions will fit well in my year 4-5 HB.
---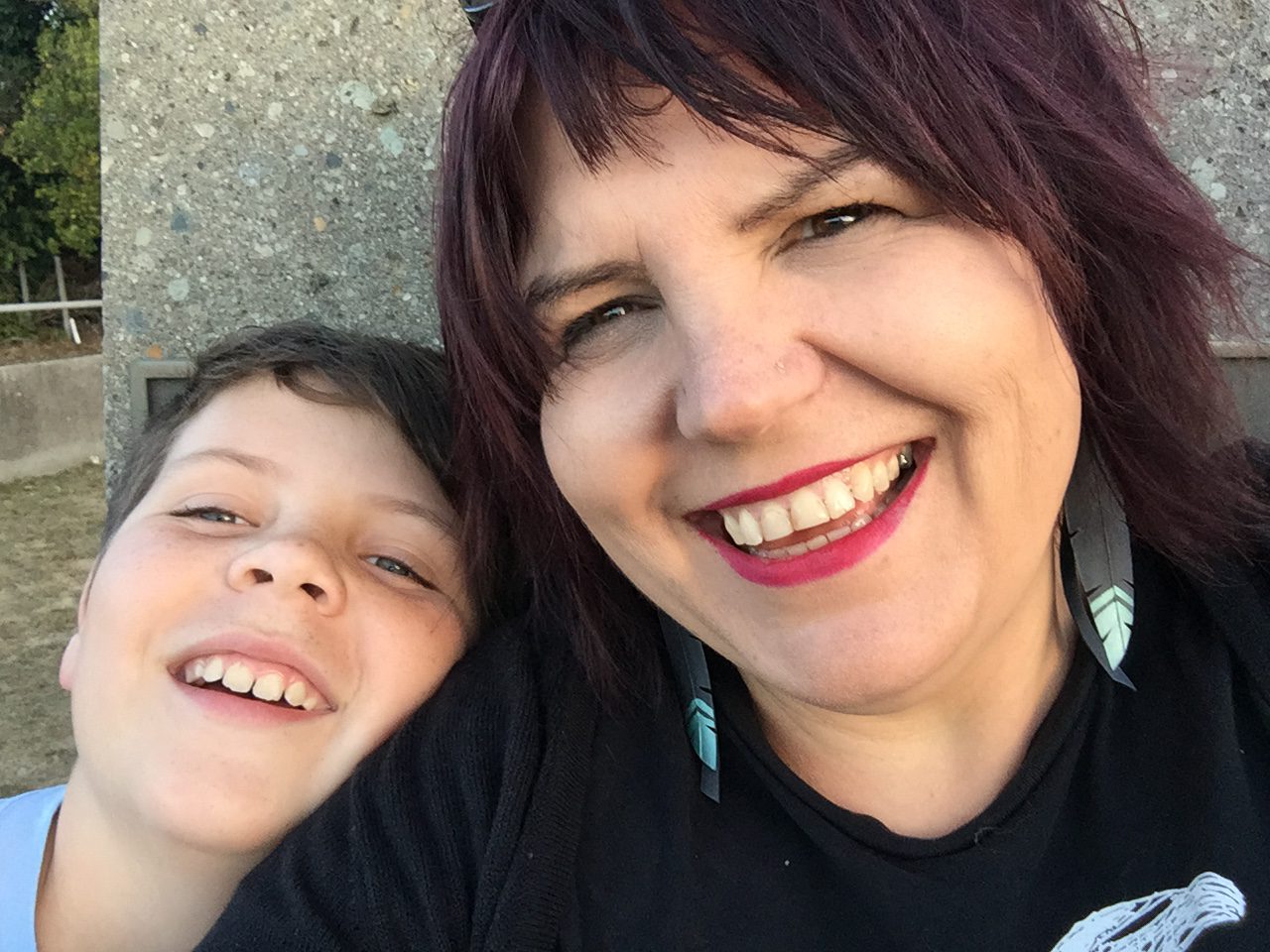 Melva Gill (Years 4 & 5)
Kia ora Ao Tawhiti whānau, as with all learning in the Homebase I went to my students first for their ideas. I asked the tamariki what were the most important things people needed to know about being in our Homebase and their suggestions this year were:
"Everyone is welcome. It's ok to make mistakes, it's just part of the learning. It's a great place to say your ideas. We give each other advice and we love working together. Melva always listen. You always give us the next step ahead, it's not too hard or too easy. We go on awesome trips. Everyone in the HB is kind. Everyone is allowed to make mistakes. You give us challenges a bit too hard for us to help us grow. It's an awesome HB. All our ideas are thought about. We make unique artwork and we put a lot of effort in."
In 2022 I'm looking forward to continuing to co-create with our Homebase, student self-directed learning, where they can chase their passions and unearth new ones. As a Learning Advisor and a Mum, I absolutely love the way learning lights up a child's face and you can see that sense of excitement and achievement bounce in them. I love learning alongside our tamariki as they continue to make new learning pathways following their own ideas and projects.
I am passionate about creating a fun and supportive learning culture in our Homebase where our children can enjoy being leaders of their own diverse pathways. I want our tamariki to know themselves as learners and develop their own learning journey. I believe we do this together with strong relationships between whānau, school and the wider community, where our tamariki can design and respond to real-world learning possibilities every day.
I also want to support our learners to tackle new learning with growth mindsets and for them to have the opportunities to learn all the 'nuts and bolts' they need to express their thinking. With this toolbox, they can investigate their world, make critical thinking decisions about it, create change and be able to share those insights with us through their real-world projects, artwork, inspired writing or with a diverse range of technology.
As with last year I was going to finish with a joke from my 11 year old Sam but he's become too cool for jokes so the HB suggests, …………You can tune a piano but you can't tune a fish.
---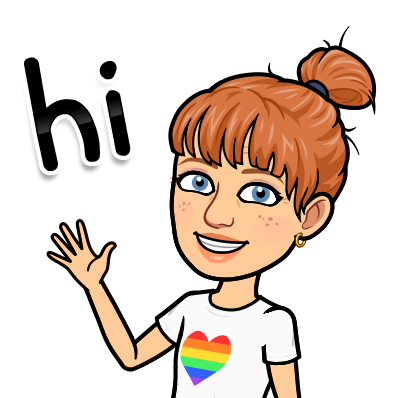 Debz Dunlop (Years 5 & 6)
Kia ora! 2021 has been a blast…and 2022 is looking to be a stellar one! The homebase this year has been an incredibly active one; out and about, tapping into the local environments and experts.
I plan for my 2022 homebase to continue networking with organisations and individuals and encourage whānau that can support 'out and abouts' to select my homebase. I also encourage whānau that wish to run workshops or take groups on trips to select my homebase.
My passion lies in learning through play and inquiry. I'm passionate about understanding Mathematical concepts and relating these to real-life contexts. Next year we will continue to strengthen students' science capabilities at the same time as building their science knowledge. Variety of life is the key to success and a variety of learning contexts and learning opportunities is my style!
It is important to know that device use is limited to purpose in my homebase. Devices are used as a tool; to complete Maths Buddy, for creative options within the learning context and to increase digital fluency. The other point of difference is that I will be at school three days a week due to study and whānau commitments. Due to this, I encourage learners that are focused and motivated towards their goals, to consider my homebase as individuals will be expected to know their goals and demonstrate an increased level of self-management.
In my homebase such initiative is celebrated, workshops and trips are planned to provide the required learning experience. Bring on 2022!
---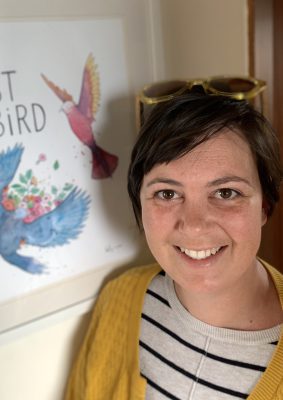 Kate Griffith (Years 5 & 6)
I enjoy 'doing' things- crafting, creating, experiencing all the things! I have a passion for following interests through play-based learning and getting out in nature. I am excited about getting stuck into learning together and building a warm, friendly HB community.
---

Katherine Bauer (Years 5 & 6)
(photo still to come)
Kia Ora koutou! I'm Katherine, I'm new to Ao Tawhiti this year, and I couldn't possibly be more excited!

My homebase in 2022 will be really focused on belonging. I am planning some activities around mindfulness and wellbeing to complement the self-esteem workshop I ran with Debs and Kate in 2021. I want to create a strong sense of the class as a whānau, with a culture of care, respect and inclusivity.
I'm looking forward to walking regularly along the river both in the CBD and at the CAC. I want to connect the tamariki with their place and have planned a big social inquiry unit of learning. This will require lots of support and skill-sharing from our fabulous parent community (smile!) and will culminate in some powerful student-led social action and decision making.
Along the way, there will be literacy, maths, science, technology, field trips, art and drama, plenty of crafting activities ('cos I'm compulsive…) and lots and lots of laughs.
I am so excited to explore our amazing city and environment with you all, to get outside and experience some of the real world. There is so much to discover!
---
(please complete by 11:59pm, Monday 15th November.)
---