---
Upcoming Events
IEMs – 30th September 2022 (school not open for instruction)
School Holidays – 1st October – 16th October 2022
IEMs – 17th October 2022
First day of Term 4 – 18th October 2022
Year 4/5 Camp – 17th-19th October
Labour Day – 24th October (school closed)
Graduation – 4th November – last day for years 11, 12 & 13
NZQA Exams begin – 7th November
Canterbury Anniversary – 11th November (school closed)
Last day of school – 15th December
---
Message From Anita
Kia ora koutou.
I love the end of term three as it heralds the start of Spring with warmer weather and longer days. Thank you everyone for your support over the last ten weeks.

Naku te rourou nau te rourou ka ora ai te iwi. With your basket and my basket, the people will live. This whakatauki celebrates the power of cooperation and I think that this past term exemplifies this as this has been a tough term. We appreciate your support and patience as we have navigated staff absence. We have also appreciated your support in keeping our school relatively free of Covid. Your willingness to support our hygiene measures, including mask wearing and keeping unwell children at home has made a positive difference in our kura.
We held two staff only days this term and we worked together to ensure that we are effectively supporting your children to achieve success within the Special Character of the school. One of the key aspects of the two days was time spent revisiting our Core Values and exploring how we can embed and normalize these into our school culture. Our Core Values should underpin everything we do within this school. Our Core Values have been determined by our school community and are as follows:
WHANAUNGATANGA – KINSHIP AND CONNECTION By accepting the rights and obligations of being part of Ao Tawhiti Unlimited Discovery we develop relationships and a sense of belonging that strengthens each member of our learning community. The relationships we form through shared experiences and working together give us a solid foundation to nurture, guide and direct our students.
WHAKAUTE – RESPECT We commit to honouring the individual while celebrating our diversity. We respect ourselves and each other as we aspire to build an empowering learning community.
KAHA – BRAVERY AND STRENGTH Ao Tawhiti Unlimited Discovery encourages and supports energetic and powerful learning. Our students are courageous as they push the boundaries of their own learning by taking risks and developing their own path.
TIAKITANGA – TRUST Building your own learning path requires that Ao Tawhiti Unlimited Discovery students live up to their commitments and responsibilities. They are trusted to make decisions and follow them through with integrity, and to behave in ways that positively promote Ao Tawhiti Unlimited Discovery to the world.
AROHA – COMPASSION Ao Tawhiti Unlimited Discovery actively strives to celebrate the uniqueness of individuals, while unifying the community. We share our successes and work through our difficulties with compassion, care and tolerance.
This newsletter shares and celebrates stories exemplifying these values. Over the next year we are going to have a whole school focus on embedding these values further into our school culture and we are going to use them to provide a strong foundation for our learners as they are supported to take advantage of all the learning opportunities at our school.
I hope everyone has a safe and enjoyable holiday and we look forward to welcoming you back in term four.
Anita
Messages from Senior Leaders
Getting Involved
One of the things we love to see here at Ao Tawhiti is the variety of amazing things that parents can bring to our students.
Last week when I was taking a couple of staff members on a tour from a local Christchurch school they were amazed when we walked past a parent running a science workshop with 6 Junior students, on the same walk we came across a parent working alongside a group in the Garage and then on the top floor we witnessed 6 parents working alongside 6 different groups of students on their current projects. It was great to be able to show these teachers what's possible when you welcome your community into the school.
When we work that out, that afternoon, approximately 30 students were being positively impacted by parents getting involved with those student's learning journeys. These parents may have had some expertise in what they were doing with the students or they may have just been there to ask some questions and make some suggestions. Everything is welcomed and appreciated.
So, with the recognition that parents and the wider community play an amazing role in every student's pathway we have created some resources on our website for you to use. Rather than explain it all here, just click on the link below and have a browse through the information on the site. https://aotawhiti.school.nz/getting-involved/
Ian Hayes
Teenagers and Vaping
We have had a rise in the number of reported instances of teenager's vaping in Aotearoa New Zealand. Results from the 2019 ASH Year 10 Snapshop survey showed that 3% of students were daily vapers and 12% of students were current vapers (at least once a month). 65% of students who try vaping have never smoked a cigarette. We wanted to share some information to support whānau as they work to support their rangatahi with this issue. This information comes from Te Hiringa Hauora which is the Health Promotion Agency for the Ministry of Health. Here is a link to their website Vaping Facts for Vapefree Schools
What is Vaping?
Vaping is different to smoking, which burns tobacco leaf creating smoke. Both vaping and smoke deliver nicotine, but it is the burning of tobacco that causes the most harm. Vaping, however, is not completely harmless. The vaping liquid contains propylene glycol, vegetable glycerin, plus flavors and the option of nicotine.
The Risks of Vaping
The biggest risks of vaping are the unknown risks because it has only been around for a short time. Medical advice is that it is unwise to breathe any product into your lungs. Vaping contains unregulated chemicals and flavors whose long-term effects are unknown.
The Legal Facts
It is illegal to sell or give a vaping product to someone under 18 years, and it is prohibited to vape on school property 24/7. Our school policy also prohibits vaping paraphernalia on site.
Key Messages in conversations with your children
Vaping is potentially less harmful than smoking, but only for smokers who want to quit. Vaping is not for non-smokers, especially tamariki and rangatahi. Some vapes contain nicotine and nicotine is a highly addictive substance which is very hard to stop once you've started. Vaping can have an adverse effect on physical activity and sports, and overall health and wellness.
If your child is vaping then we can access our Public Health Nurse to provide support for them to stop. Let the school know, via the office or your Home Base Learning Advisor, if you would like to access this service.
Anita
Farewell and Welcome to our School Board
It is with gratitude and sorrow that we farewell longstanding Board members.
Evan Kidd was appointed on the merger board and oversaw the development of the new build, the merge of the two schools and the development of Ao Tawhiti Unlimited Discovery. He served as the Board Chair and Chair of the Finance Committee. His legacy exists in the beautiful building and inner-city site that we occupy.
Karen Grant served on the school Board for five years. She was the Deputy Board chair and also worked on the Finance Committee. Karen was known around the school for the endless hours she contributed helping staff and students. Karen was instrumental in the development and sustainability of our Breakfast Club.
We also farewelled Moana Barr who joined the Board in as a Māori representative in 2018. Moana made a great contribution to the Board, in particular supporting students and whānau within the Discipline Committee as she ensured that students always had a voice.
Our final farewell is to our student representative. Roisin's legacy is the sustainability policy that she developed to ensure long term environmental sustainability for our school and the wider world, as well as her wonderful Board reports that celebrated our student body.
We thank all these Board members of their contribution and mahi, their generosity in sharing their wisdom and expertise. They will all be missed.
Our new Board members are as follows:
Danette Wereta is the parent of Maakye Wereta in Year 10
Andrew Dean is the parent of Avery Dean in Year 11
Vaughan Luckman is the parent of Milo and Fox Luckman in Year 3 and 1
Courtney Shipp is the parent of Cypress Shipp in Year 2
Daniella Stewart is the parent of Matilda in Year 4 and Owen and Quinn in Year 2
Sarah Marshall is the staff representative
Tim McKay the representative for the original Discovery Trust
Anita Yarwood is the director of Ao Tawhiti Unlimited Discovery
The student elections close in October.
Anita
Seeking your feedback – Fridays
It is that time of year again when we are starting to look ahead and plan for next year. The Friday hapori programme is in its second year now and we are seeking feedback from students, whānau and staff as we consider how Fridays might look in 2023.
You can see some of the things that go on in Hapori here on our google site: https://sites.google.com/aotawhiti.school.nz/haporiataotawhiti/home
The programme was created to:
Provide a vehicle for passions-based, self-directed learning, in keeping with our school's special character.
Be a place in the timetable where 21st century skills and competencies are prioritised
Support students to develop their capacity to self-direct their learning
Allow for deeper learning through project-based learning.
Friday was chosen as the day for this because a number of students learn off site on Friday through Ara, the National Trades Academy and work experience placements. This allows students to engage in these programmes without missing out on colour block classes.
We'd love for you to let us know your thoughts about our Friday programmes by filling out this survey: https://forms.gle/xGRwc54pGkxEN21C8
We'll take your views into account as we review, make changes and plan for 2023.
Megan Taylor
Senior School Formal
We held our school formal at Riccarton Racecourse on Saturday 24th September. It was a wonderful night and we must acknowledge the work done by Lewis, who singlehandedly organised this event. Thank you to Benji Rivett who was our marvellous photographer. We look forward to viewing his photographs when he has had the time to edit them. The students looked beautiful, the venue was fabulous and the dance floor was full the whole evening. Thank you to the staff who gave up their Saturday nights to supervise and thank you to the students who made it a wonderful experience.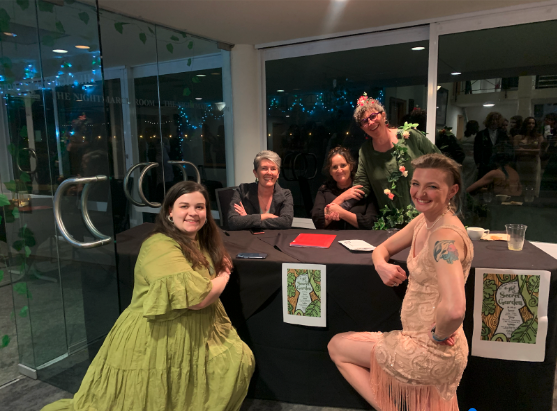 Anita Yarwood
Climate Action Campus update
Huge thanks to everyone for your generous support at the Climate Action Campus during our working bee. It was the most wonderful day and there was lots achieved. We now have clean, tidy and set up indoor spaces ready to go, and the outside areas look amazing too. Special mention to Sam, David and Vaughn for carting furniture from the Drama block to various spaces. The kids all had a blast, and huge thanks to parents who ran workshops and supervised play during the day. Next term Y1-6 will spend Fridays at the campus between 9 and 3. We welcome parents to offer workshops at the campus or come and hang out, here is a link to a doc to make offers: https://docs.google.com/document/d/1duUkWzf-whp22YwpDvOm6KB4MPAPdlE-M0kc3WSb_H4/edit?usp=sharing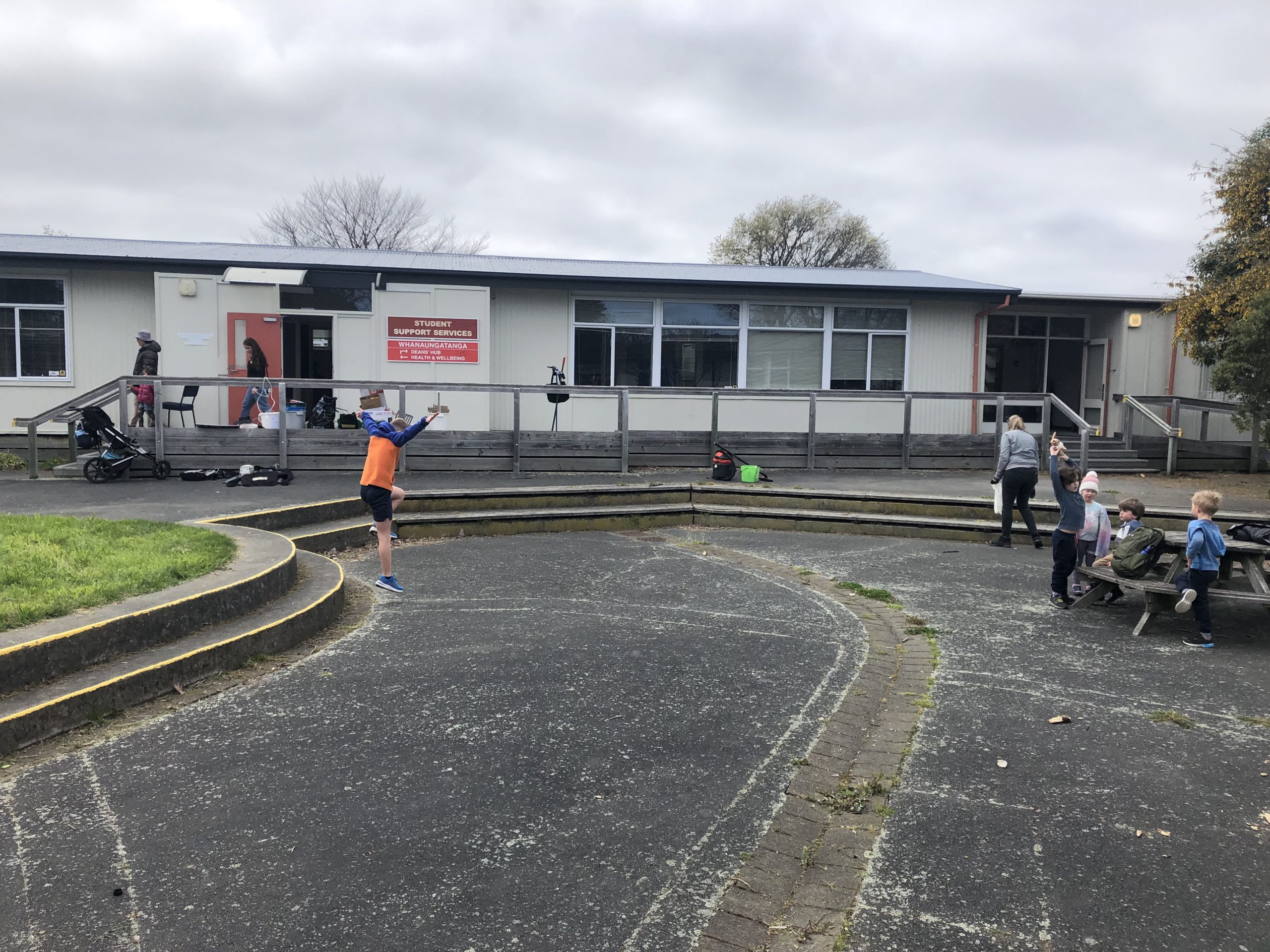 Niki Stephenson
News / Notices
Year 7 and 8 Accord day
On Monday 22nd Aug It was National Accord Day. Year 9-13 students stayed at home and Level 4 had a special community day. This was organised and run by a fabulous group of level 4 students.
Hello from Stephen, Alex and Anna (who unfortunately isn't here at the time of writing this). We all worked very hard to ensure that everything that happened on National Accord Day went smoothly. We have been planning this for quite a while in our project time on level 4. Some of the things that happened were things like drama games, Civilization 6, Cooking (for us to try) and a few more, and to top it off we finished the day with the movie Lightyear at Hoyts!
The photos are of students making five different types of bruschetta for us all to enjoy for morning tea.
Student voice
"I do this not to feel proud but to help others have a good time."
" I found it pretty fun planning this and having the freedom to choose. We almost ran out of time but we made it in the end. It felt good watching it come together."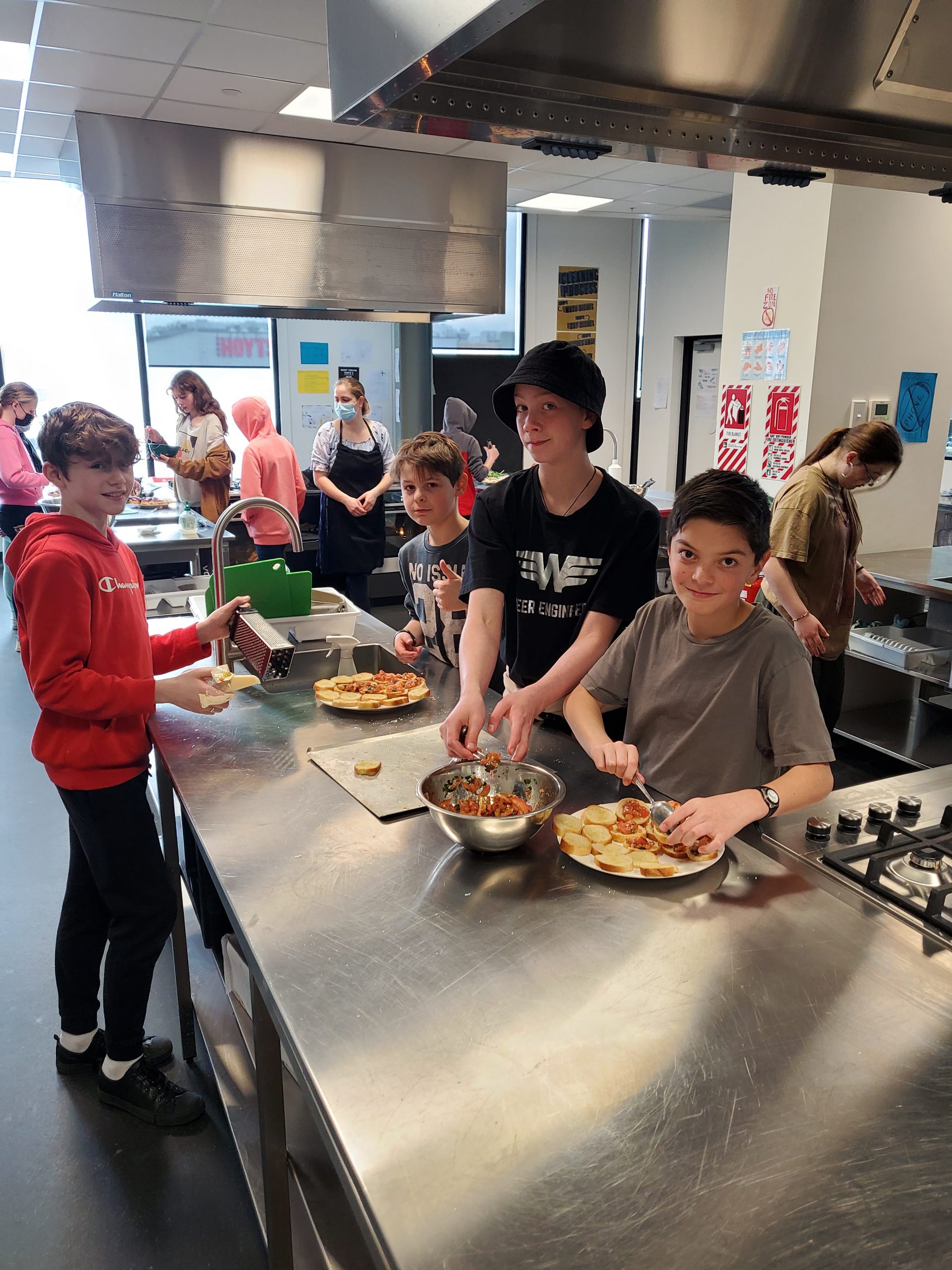 Steve Hunt & Kay Hayes
Congratulations Sonia Woods
Sonia Woods has recently been accepted into the Pre Professional division of the American Ballet Theatre JKO School.
"Recently I attended the American Ballet Theatre Summer Intensive in New York City. When I arrived in New York all students auditioned to decide which class they would be placed in. I was placed in the Aqua class, which was the most advanced group. The training involved classical classes with the directors of the American Ballet Theatre Studio Company, as well as dancing alongside some professional dancers from the company, which was inspiring. In the last week of the program I successfully auditioned for a place in the ABT Jacqueline Kennedy Onassis School (one of the best dance schools in the world). I can't wait to start my training at JKO, and if all goes well I hope to leave within the next few weeks.
Without the support of Ao Tawhiti, I would not have been able to achieve everything I have in dance. I joined Ao Tawhiti in 2017 as part of the Prosillio program, which allowed me to train everyday as part of a personalised learning program. In 2019, when the new building opened, me and the other Prosillio dancers moved back to the main campus. Not only has Ao Tawhiti provided the support and flexibility for me to focus on my passion for dance, but the community has been so uplifting, and it has been inspiring to work in an environment where everyone is encouraged to be themselves and to follow their passions.
Only fourteen female dancers from around the world are selected for the JKO programme each year, and this program can lead directly to a position with the American Ballet Theatre company. The American Ballet Theatre is the national theatre company of the United States and is considered one of the world's leading dance companies; it is home to some of the worlds most famous dancers. I will be the first New Zealander to make it into the company."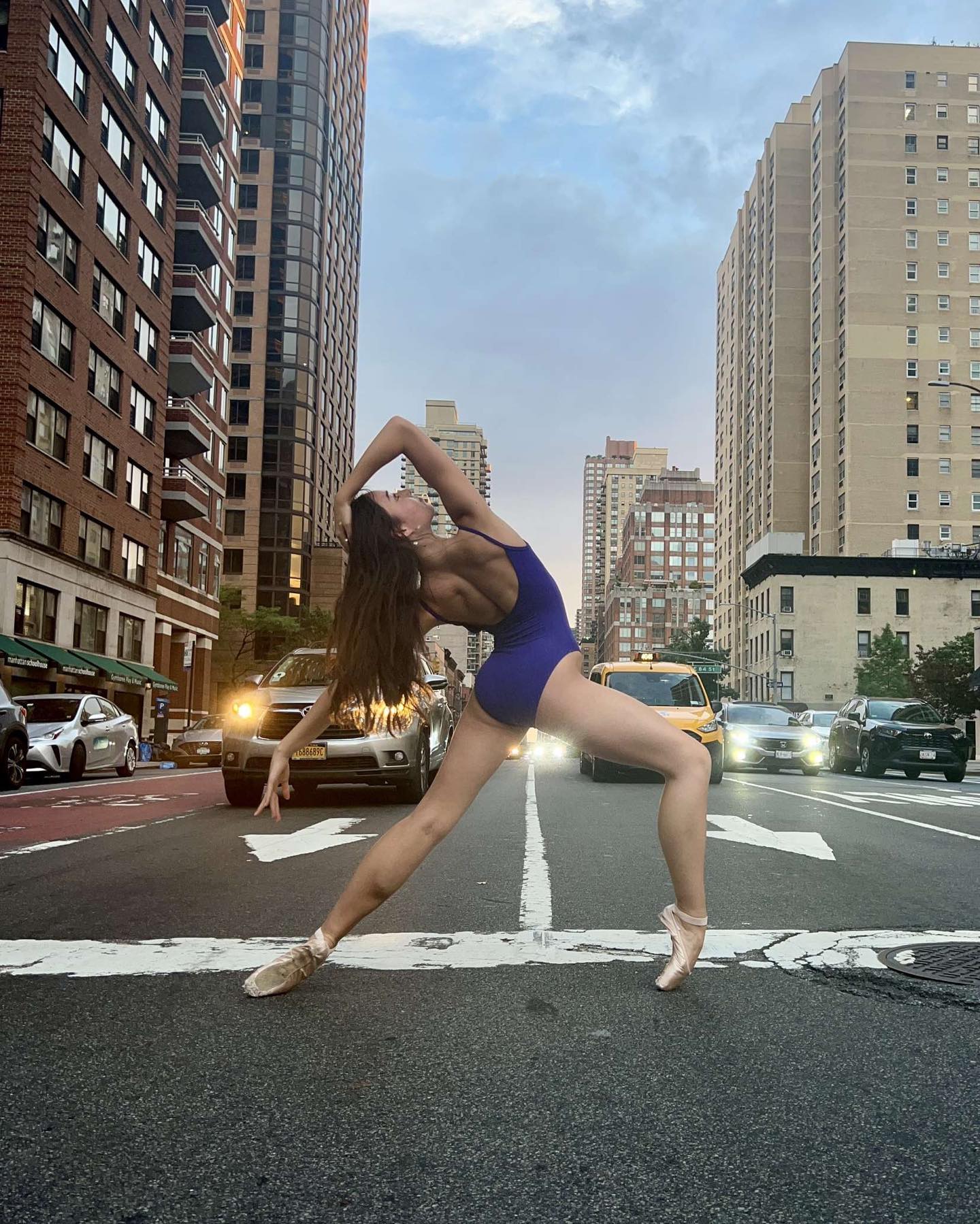 5 Ways of Wellbeing – Senior Health
We had the amazing opportunity to try aerial silks for one of our 5 ways of wellbeing this term. What a great time!
Sarah Marshall
Congratulations Amy Gardiner
Year 12 student Amy Gardiner has recently been accepted into Yoobee School of Design a year early.
"My name is Amy May Gardiner and I've been a part of the Ao Tawhiti community since 2012. At age seven I came to Discovery One while my mum was relieving and she decided that this school would be a better fit for me than my current primary school.
I attended discovery from year 3 to year 6. Throughout those three years my teachers fully supported me in my interests and made me feel extremely motivated for the future.
From 2017 to 2018 I went to a separate intermediate. I then returned to Ao Tawhiti for year 9 because I knew it was still the best environment for me. Since then I've competed in 7 school related dance competitions, I've been a part of 3 school productions, I participated in runway modelling for Ara fashion design students, I attended two Yoobee digital art short courses and for two years I have had the pleasure of teaching a group of year 4's and 5's hip-hop dance. Now at 17 years old, I've been accepted into a level 5 tertiary graphic and web design course at Yoobee School of Design despite not achieving NCEA level 1 or 2. My acceptance was based solely on my experience at Yoobee's short courses and the art that came from completing said courses. I begin my course in 2023 and I've never been more excited for the future!!"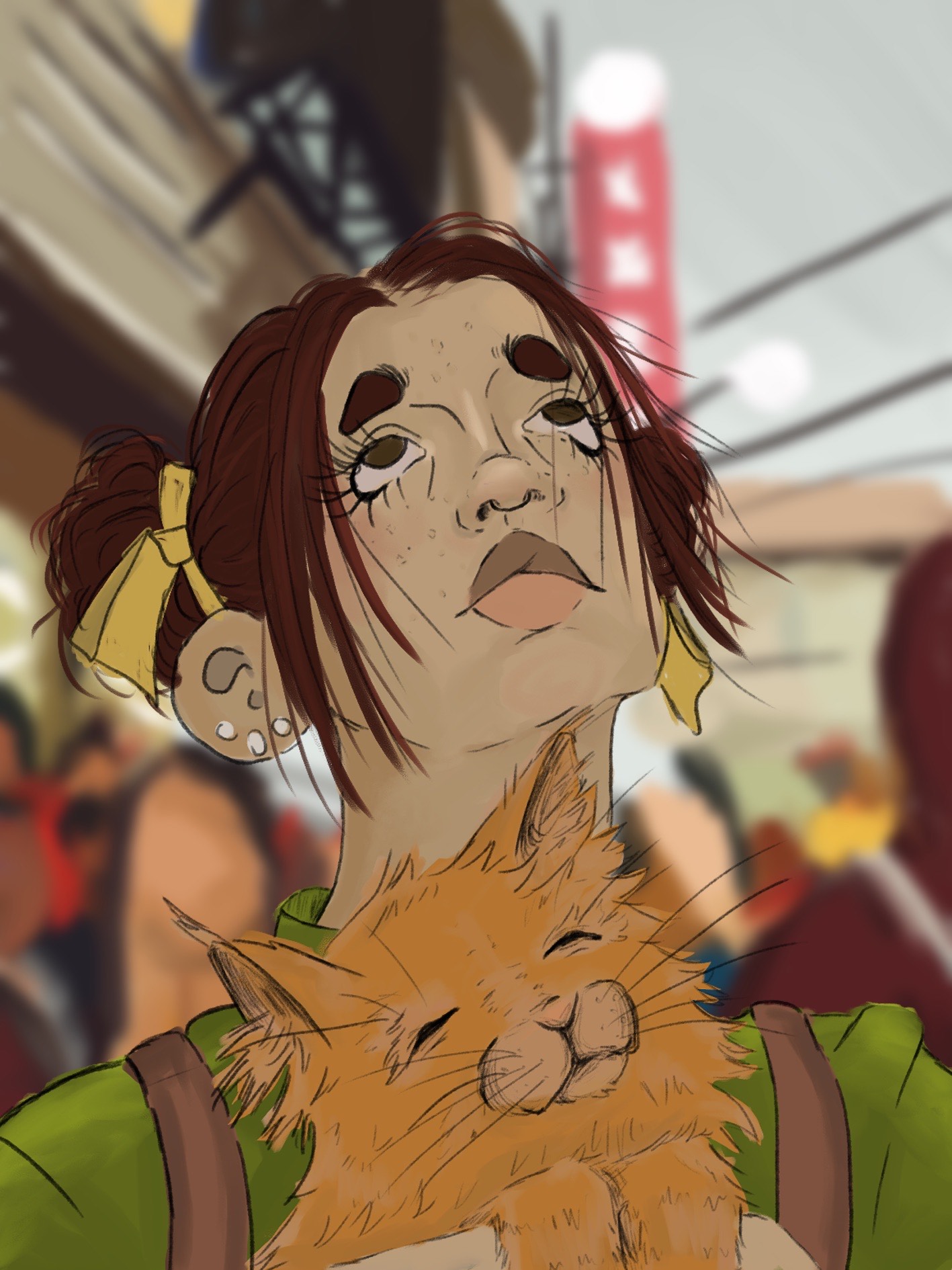 Grand Story Times at Tūranga
In Term 2, Home Base Ōtamahua embarked on a special relationship building exercise led by the librarians at Tūranga. Inspired by the popular Netflix series, "Old People's Home for 4 Year-Olds" the librarians contacted us to see if our youngest ākonga would be keen on this trial venture. On Monday afternoons, our 5-6 year olds were buddied up with residents from St. Alissa's rest home to play and learn together.
Each week, our time together focused on different activities from games, to art, to treasure hunts, to construction play and of course, enjoying reading books together. Sometimes, our tamariki read to the residents and sometimes, residents read to the tamariki.
The buddies quickly got to know one another and it was special to see the smiles on the old and young faces each week as we walked through the door to greet each other.
Some of the special learning we saw happening was our ākonga learning about physical disabilities and how they could learn to see past a difference that seemed strange and a little scary at first. The children developed an understanding of the special friendship that they could form with the older person despite their differences and challenges in interacting. St. Alissa's residents showed us how they were learning how to play again and remember the joy of being 5.
One of the rituals of each weekly session was a shared afternoon tea put on by the librarians. The tamariki helped to serve the residents their food and drink and then we all sat down and rested and chatted together.
Our school values were on full display as on one of our final afternoons together, we arrived to some of the residents "singing us in" with their childhood favourite songs accompanied by residents on the ukulele. As we departed, we shared some of the waiata we had been learning at our kura. One of the residents commented to me on our departure, "I haven't sung like that in years, it felt so good!".
When we arrived back at school, I asked the tamariki which of our school values we were showing in our time together and it was beautiful to see the children be able to name each of our school values in relation to our time together. Thank you to Kim and the wonderful Tūranga staff as well as the staff from St. Alissa's. We hope to do this again next year!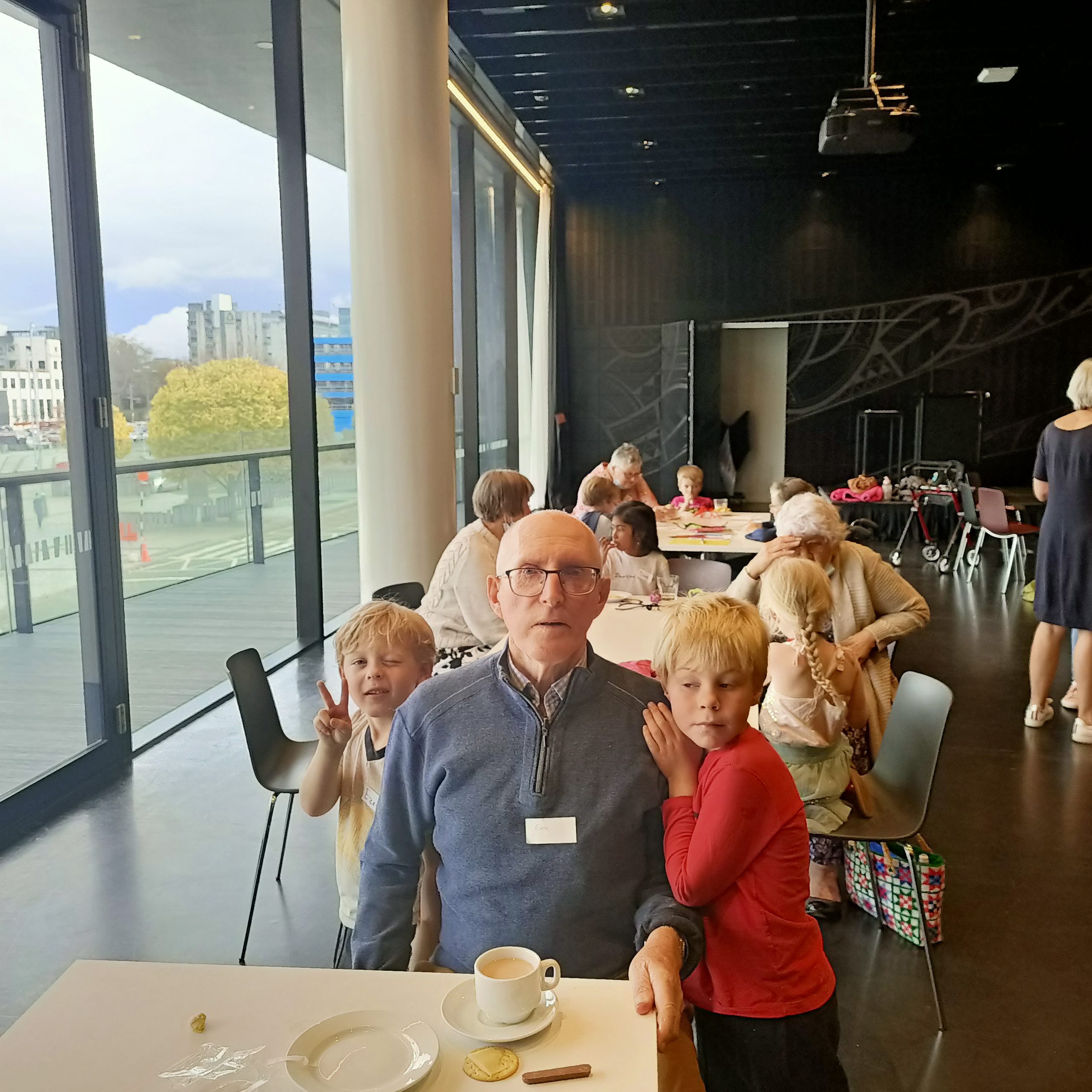 Charis Huhta-Sweeney
Whakaari Hapori
Over this term during hapori, we have gone on a few outings and had a few guests come and work with us. These included: the Court Jester, Ice skating, A Midsummer Night's Dream performance, RNZB Cinderella performance, Rākau stick dance and much more.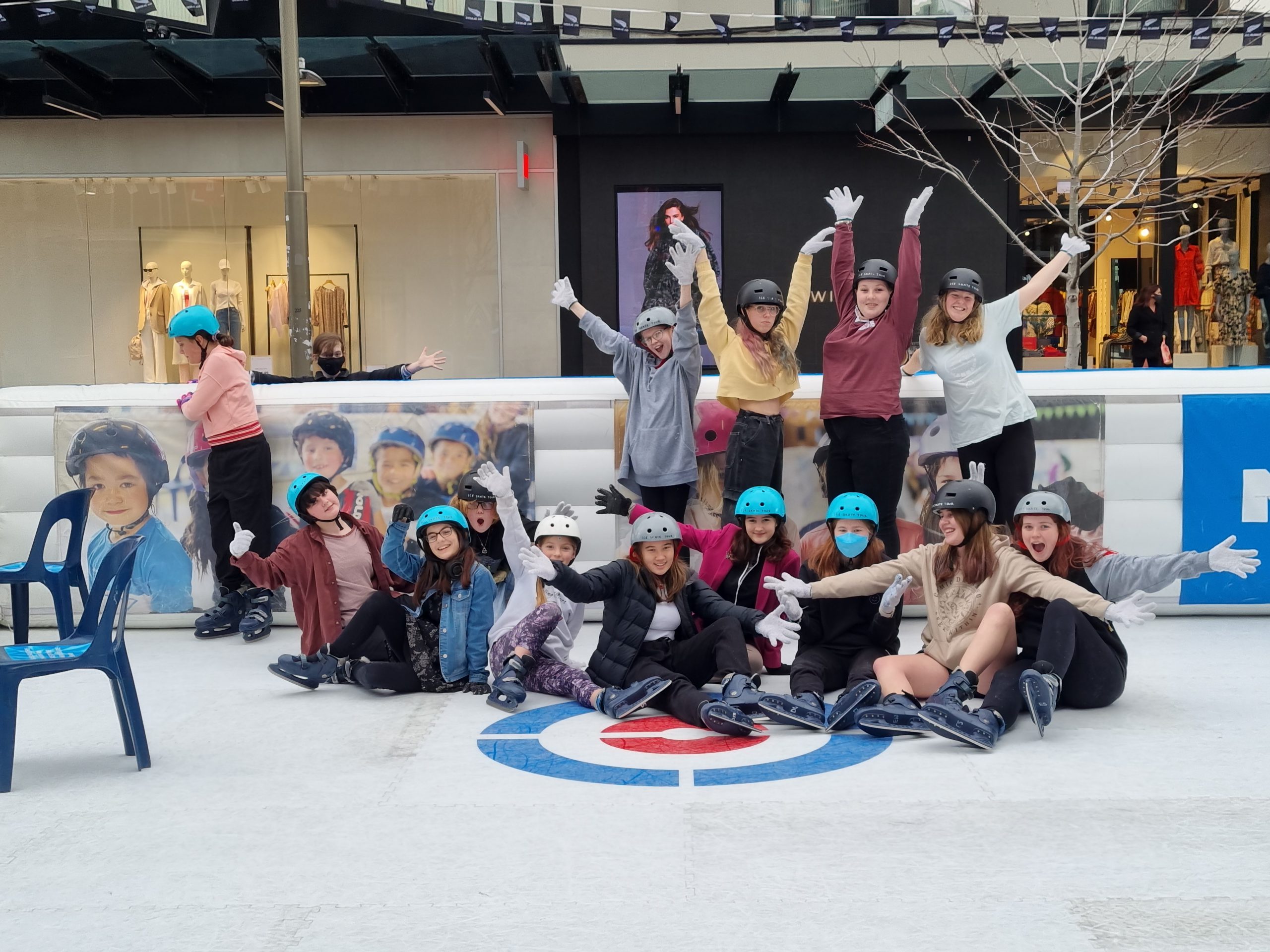 Sarah Marshall
University Philosophy – for Ao Tawhiti Students
DO A UNIVERSITY PHILOSOPHY COURSE WHILE AT AO TAWHITI
Ao Tawhiti offers university level courses in Philosophy. These are run through the University of Canterbury, but taught at Ao Tawhiti. Students who pass the course earn points towards their undergraduate degree. Historically our students have achieved very good results in these courses.
In 2023 we are offering Phil110 – Science: Good, Bad, Bogus in Terms 3 and 4.
Students interested in taking university philosophy, please contact Brent Silby (brent.silby@aotawhiti.school.nz) so that I can provide more information. These courses are funded through the STAR funding programme.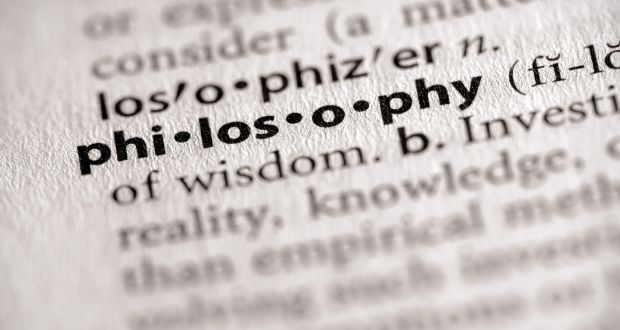 Brent Silby
School street art mural
We were fortunate to have a guest artist in working with us on Friday September 16th. Nick "IKARUS" Tam, founding member of the graffiti art group DTR, visited our kura to help a group of students begin work on a mural for our building that will depict the whakapapa of Unlimited Paenga Tawhiti and Discovery 1. Nick showed us around the city helping us to understand some of the background, processes, and challenges of producing street art. Our group of students from year 7-13 were able to hear from him how to start the design process for our mural. Over the next few weeks, we hope to decide on our design, apply our artistic skills and finish off the mural for the front of our kura!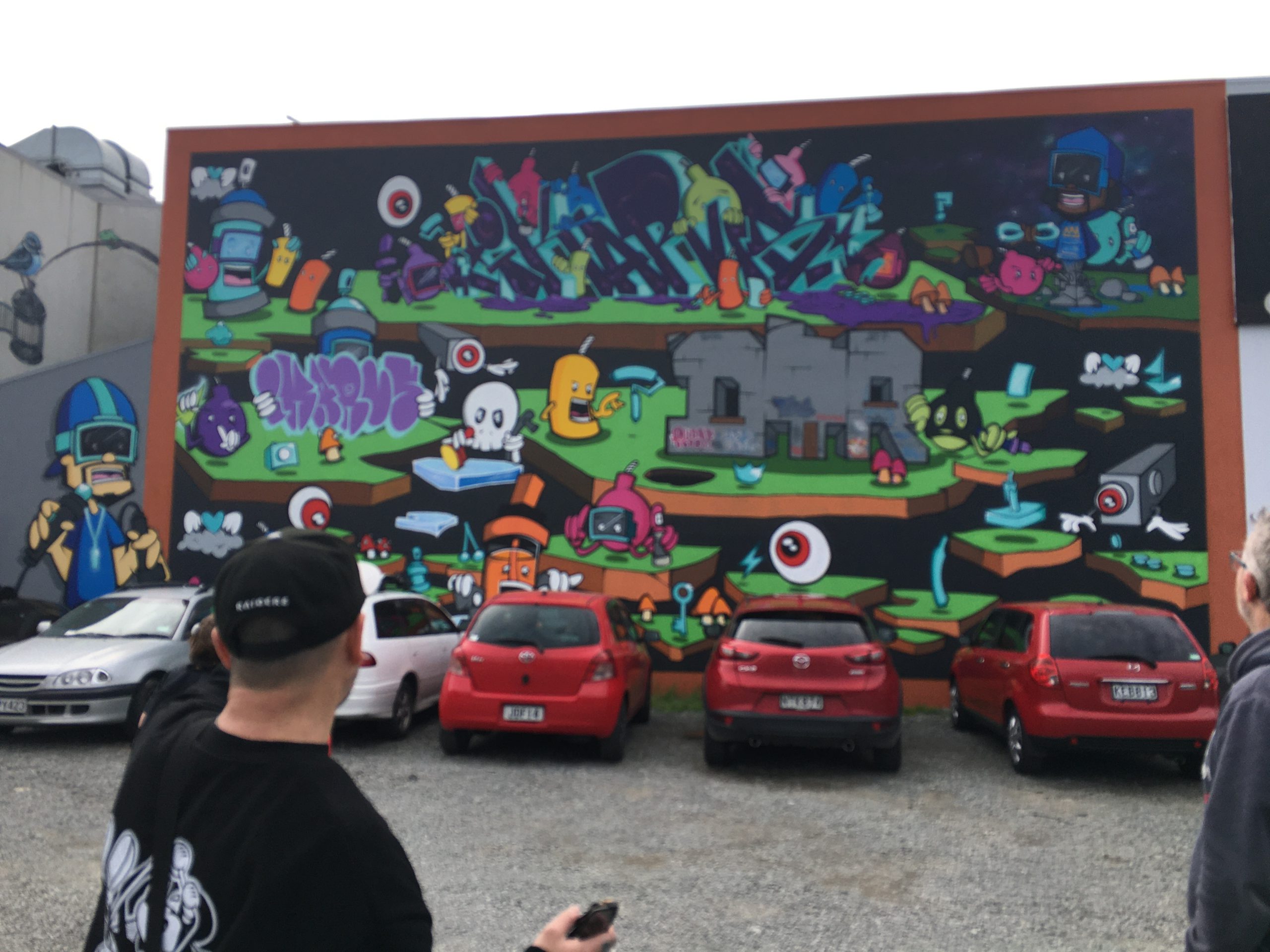 Richard McCance
48hr Film Project
Huge congratulations to Sam Teulon, Jhett McNeill, Liam Newman, Lulu Cronje & Romane Wesener whose group entry to the 48 hr Film Challenge won the "Best School Team" award.
Follow the link to view their very clever and cool short film! https://www.48hours.co.nz/…/youll-understand-when…/
Wonderful job also to the 2 other teams who competed this year:
Gherkins – who placed 2nd for Audience Choice in HEAT 1 – https://www.48hours.co.nz/screening-room/2022/christchurch/chromaticity/
Taniwha Road – who made this awesome film – https://www.48hours.co.nz/screening-room/2022/christchurch/journey-to-dreams/
Ao Tawhiti Music Night
The Ao Tawhiti Music night on the 7th September was a great success with performances from a variety of groups including, Archie Hayes & Band, The Ukulele Orchestra, Jazz Band 1, Jazz Band 2 & The Sinnaz. We also had solo performances from Lucy Gray, Lennie Carey, Leo Laubach, Ness Arps & Ferdinand Hitchings-Anstice. All performers did us proud in the way they rehearsed, performed and conducted themselves, ka pai! Special shout-out to Flynn Bailey-Walters and Jaedon Ku from DF Visual for taking photos and videos of the night, they were very professional and did a great job.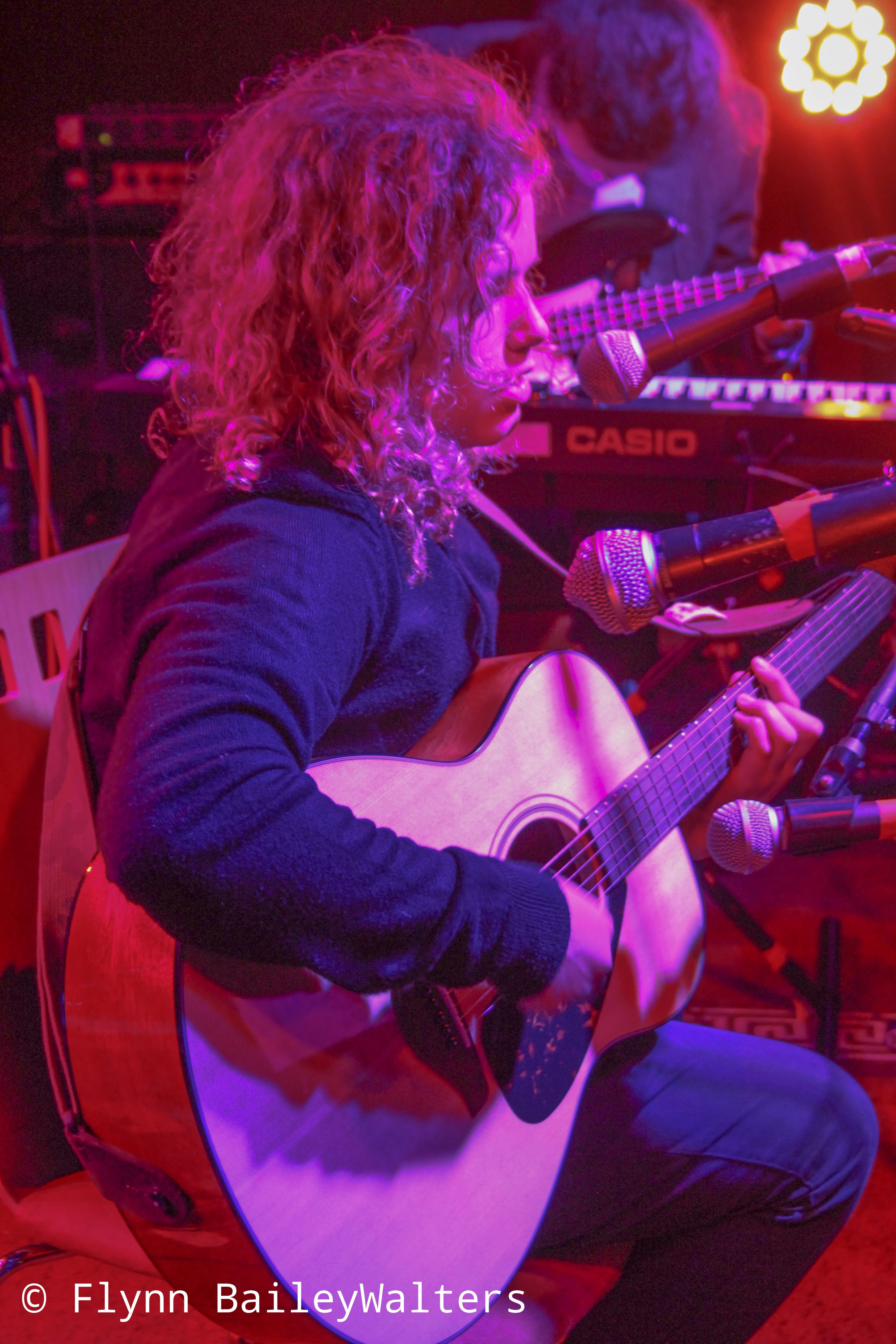 Matt & Shaun
Royal NZ Ballet visit
We were very lucky to have the RNZB educator, Jamie, come and visit our school. We had a great time learning some new routines and then a sequence from their performance.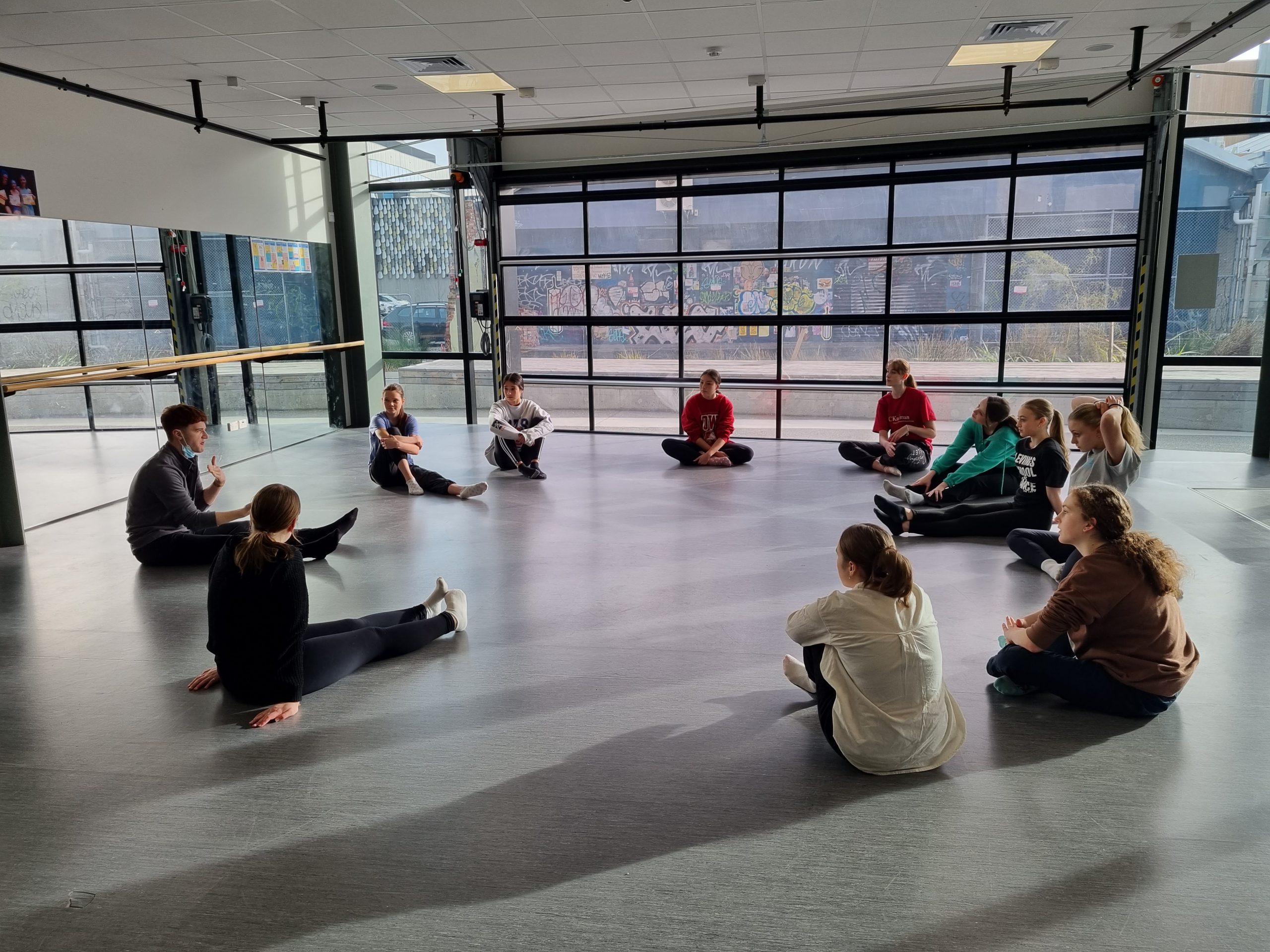 Sarah Marshall

Download The Ao Tawhiti Unlimited Discovery App
To download the App Scan the QR code
For access from a compatible Android or iOS mobile device
click here to download the app.
Once installed, you can access the app from this icon on your phone's homescreen…
You will need to add Ao Tawhiti as your school and also join a homebase alert subscription.
Jonelle Matthews
Our Homebase Camp
On Wednesday 13th of September, HB Aotearoa drove to the YMCA camp in Wainui.
First, we moved all our bags and stuff to our cabins. After that we played a big game with everyone where the kids had to smuggle diamonds to a checkpoint to get a line drawn on their hand but if the adults captured you, you had to give them a diamond and go back to the start. At the end the kid with the most diamonds won – Nico won!
We had dinner and then started our planned activities. There were five groups and each group did something different. The activities included Archery, Orienteering, Coasteering, Abseiling, Kayaking, Shelter Building, UHF Radios, and the Flying Kiwi.
My first activity was fun because we had to go and find each other with the UHF radios. It was like hide and seek but you had to talk through the walkie talkies to find each other. We were in bed by 9pm.
On Thursday it was so cold in the morning cause there was frost on the ground! Everyone was up really early, cause it was so cold. Our activities started at 9am. I did shelter building and my team nearly got finished before we gave up! It was disappointing! We did lots of activities on Thursday and had camp fire that evening where we toasted marsh mallows and sang silly songs. It was smokey! We went to bed after camp fire.
Last was Friday, when we moved our stuff out from our cabins and cleaned them. Finally we did our last activities where we split into two groups to do UHF radios and the Flying Kiwi. The Flying Kiwi was where the group wore a full body harness and one person was pulled up to the top of the rope course where they could "fly"!
Camp was pretty fun, but it was really cold!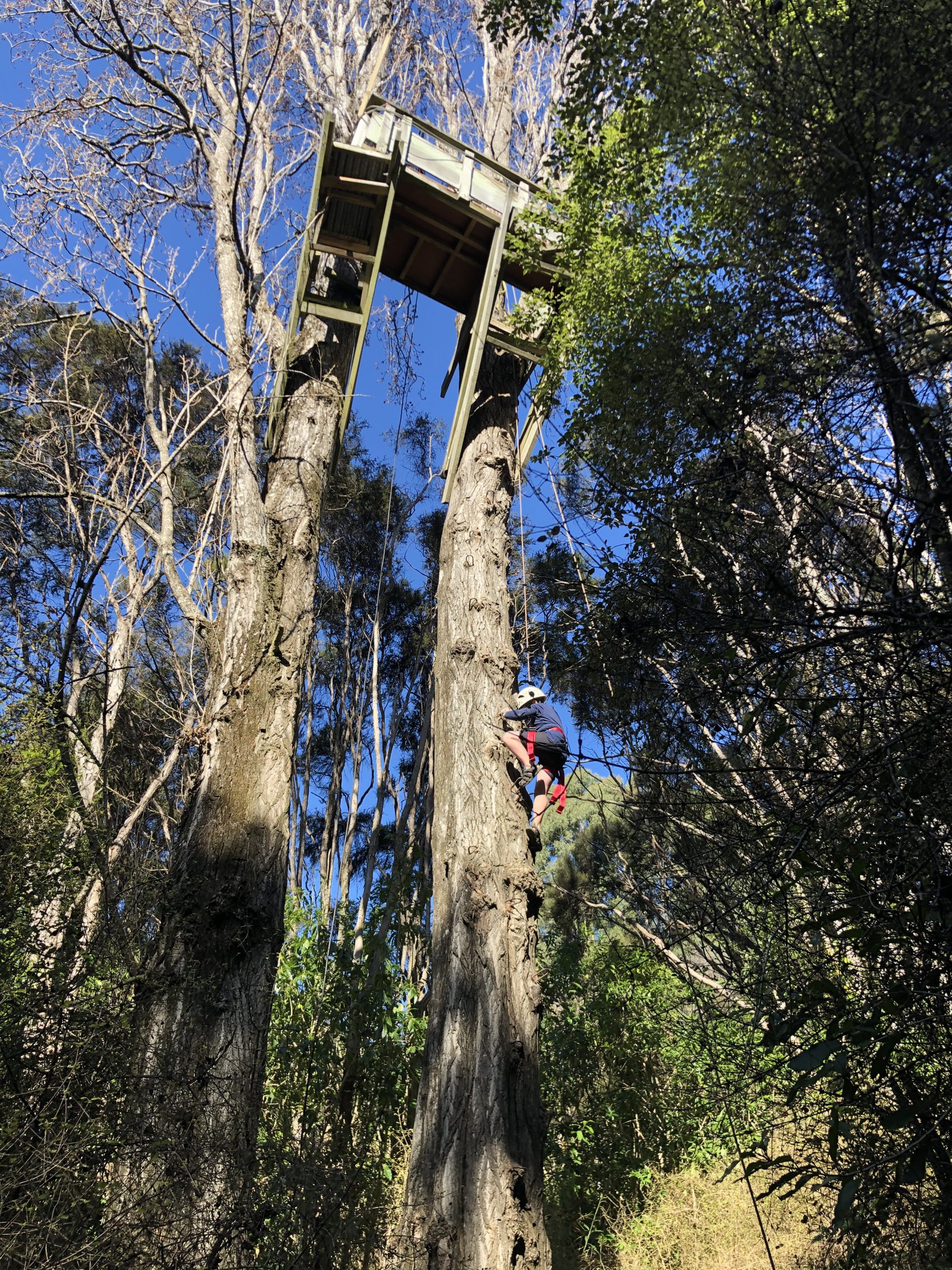 Keshia Vuletich – HB Aotearoa
Dance News
Back in week 3, a group of dancers went to Dance NZ Made at Burnside High School. Students competed in solos, duos, trios and a group dance.
We gained placings for nationals in: Caleb's solo, Royal and Lia's duo and three nominations for Golden ticket awards with Lia, Royal and Caleb. Well done to everyone who performed. It was soo great to see you get on stage and participate in the workshops.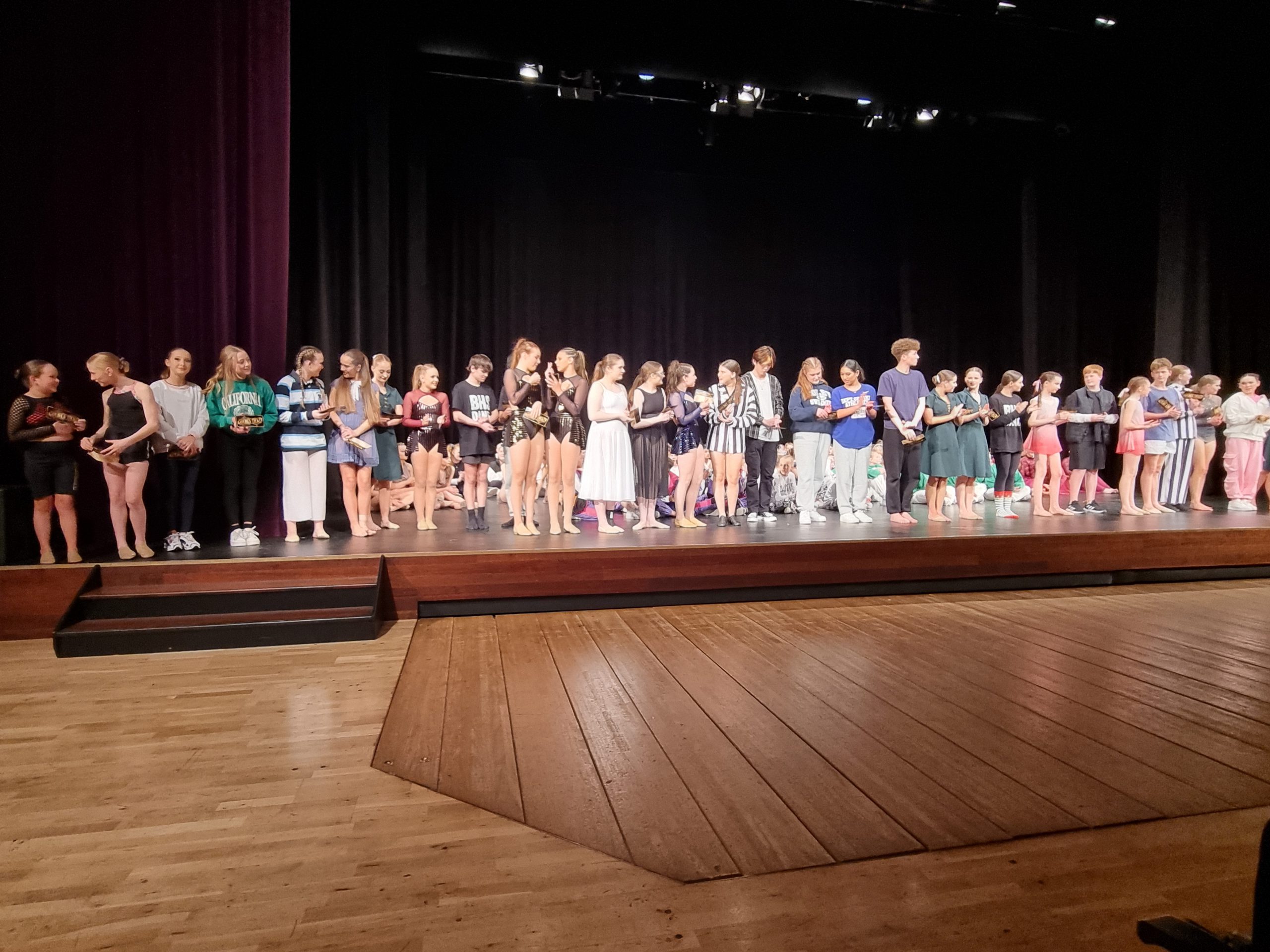 Sarah Marshall
Eve Williman Earthquake Report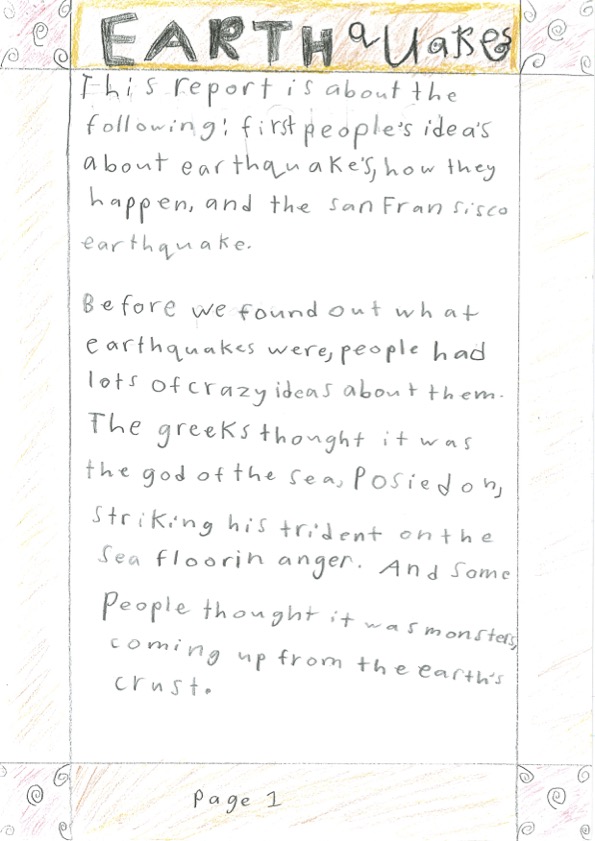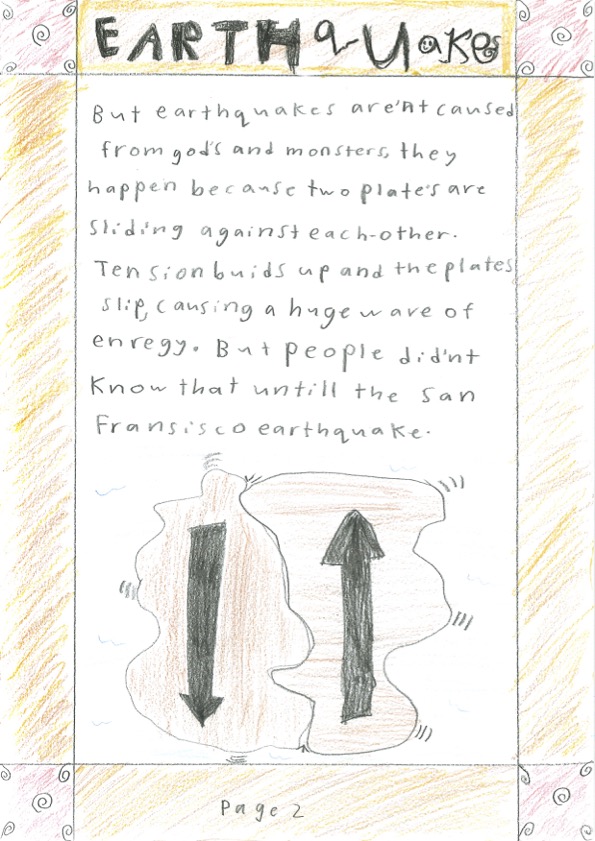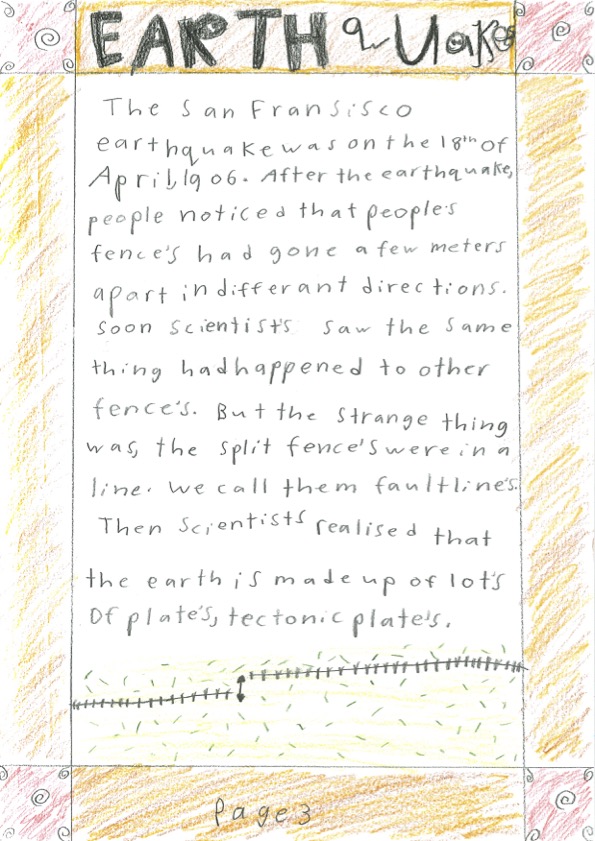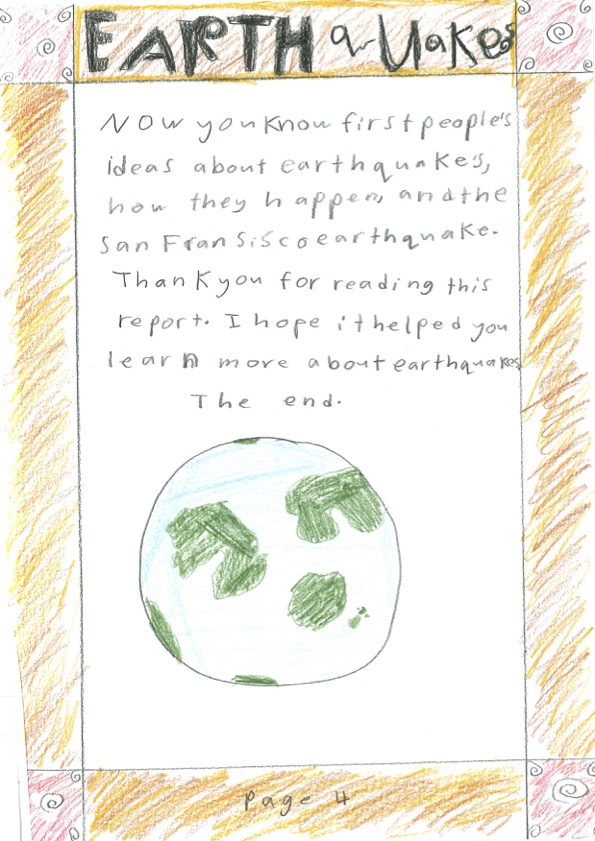 By Eve Williman, Year 5, HB Aotearoa
Calling for Submissions for an Ao Tawhiti Short Film Festival at Lumiere!
Are you feeling creative? Are you a budding film maker? Submit a short film, stop motion or animation for our festival in December. Can your short film reflect our Core Values? Maximum length – 10-15 minutes. Family involvement welcome. Contact or email Jenny Ward.
Jenny Ward
School Leavers Hauora Toolkit
Over the last 5 weeks, students have been offered ākonga who are graduating this year a Hauora programme that has looked at the following concepts:
– Mental Health
– Substance use
– Consent
– Contraception
– Self-defence
These key themes have given them some skills and tips to go off with into life after school.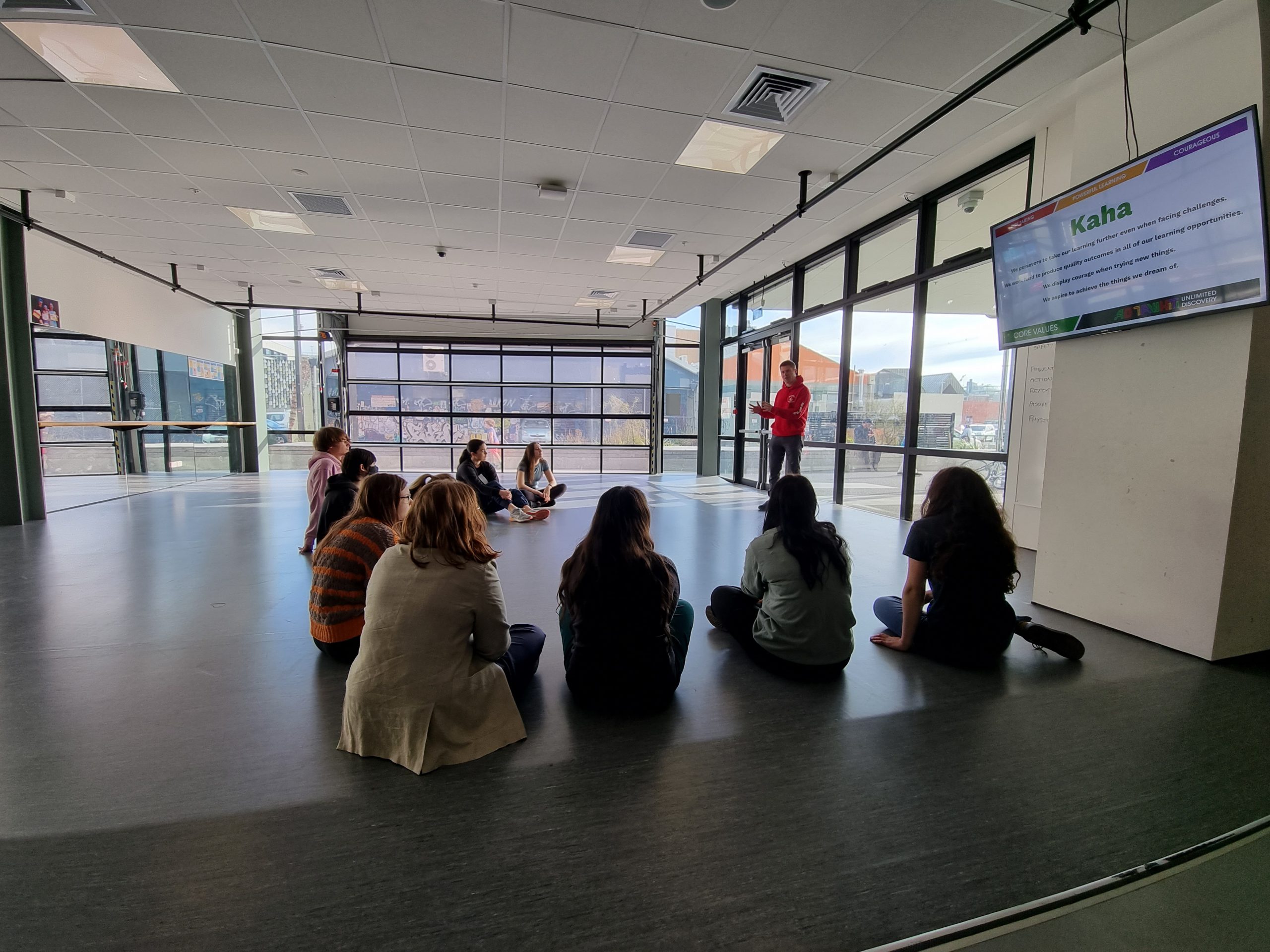 Sarah Marshall
Performing Arts Showcase
In week 8 we held a performing arts showcase. It was great to see so much talent from our dancers, music students and drama performers. Well done to all the participants.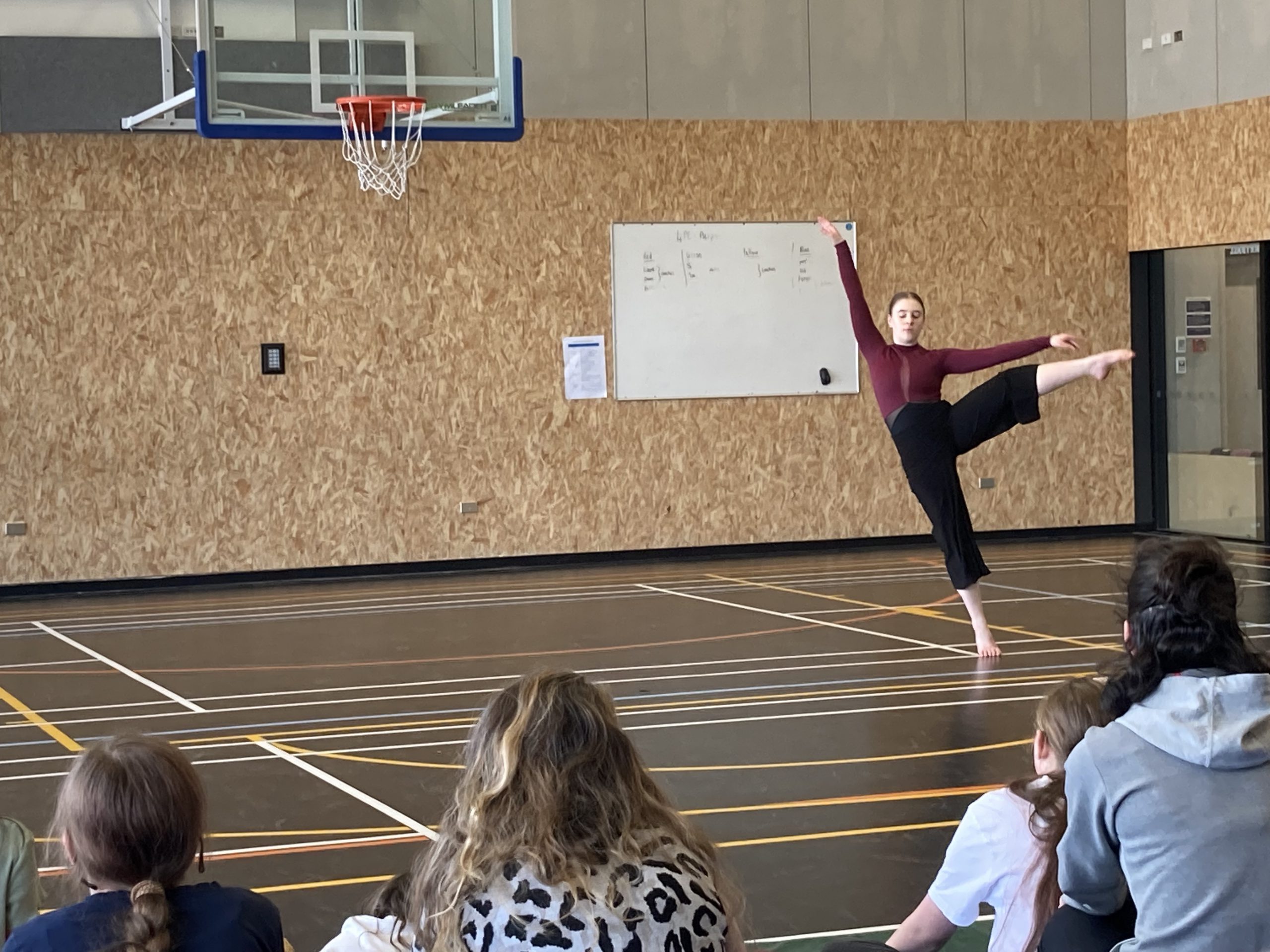 Sarah Marshall
Koru Games
Our school participated in the Koru Games for Touch and Hockey from Tuesday, September 20, through Thursday, September 22, this year. The teams gave it their all and enjoyed themselves.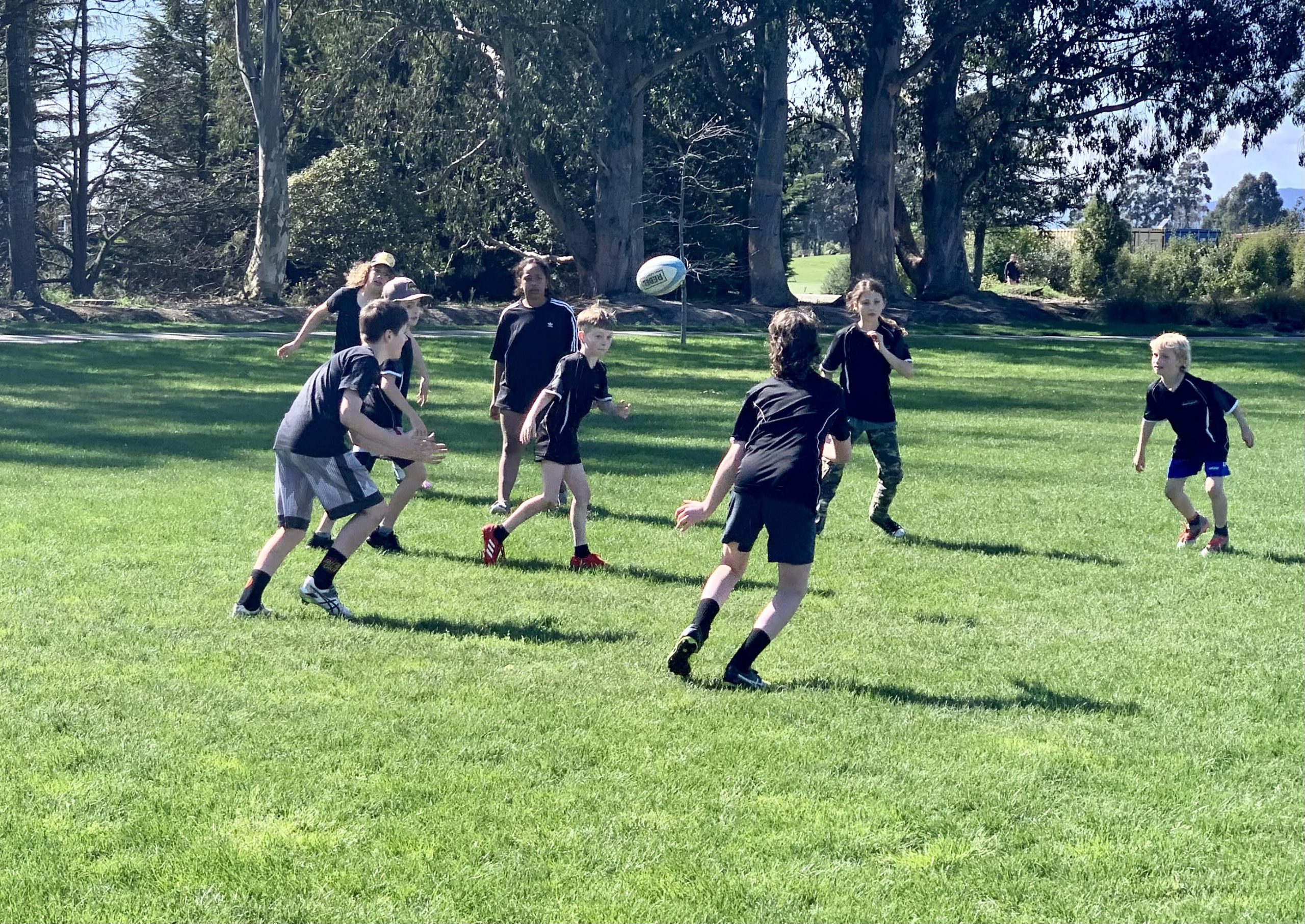 Megan Gould
Friday Mornings on level 2 and 3
Over term 3 we have offered our ākonga a range of activities to get them engaged and exposed to a diverse range of options. Some of the activities included: mindfulness, a city walk, a library visit, table tennis, wearable arts, cup stacking, paint and sip, a Margaret Mahy visit, student-led workshops, master chef, art gallery visit, movie critic, Te Reo card games and dodgeball. Thanks to all the learning advisors that supported these activities.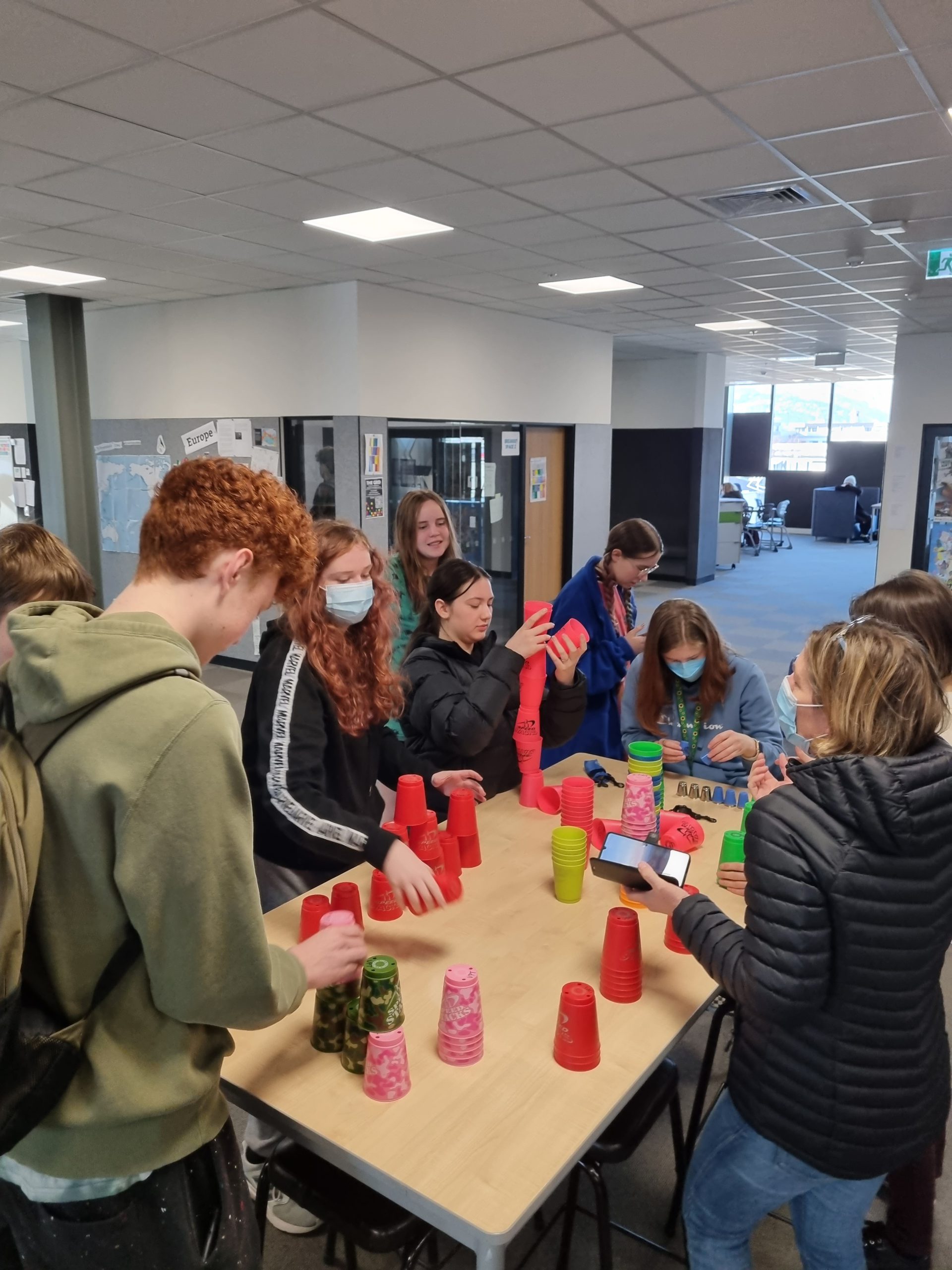 Sarah Marshall
Reading Discovery Club at Ao Tawhiti
After a successful trial in 2022, we decided to run the Reading Recovery 'Early
Literacy Support' programme in our kura again this year. This year we ran two
groups and extended the programme to run for two terms.
At Ao Tawhiti, we call the initiative 'Reading Discovery Club'. The programme is
designed to give a boost to Year 1 tamariki and get them underway in literacy,
working every day in a small group with our Reading Recovery teacher, Yolanda
Soryl.
Tamariki worked very hard in the 30-minute lesson but loved the challenge. In the
daily lessons, they learnt a nursery rhyme and a song, read a book themselves,
learned to spell a word, did phonics, and wrote a story. Phew!
Testing carried out at the start, middle and end of the programme, showed the
tamariki made accelerated progress in reading and writing. All children increased
their reading levels significantly, with some making a jump of 5 years in their reading
age in the two terms.
What students say:
I loved the writing the best. (Leif)
My best part was the jokes. (Cypress)
I loved coming to Reading Discovery Club. (Charlie)
I really liked the stories about Pippa, Ashok, Sefa and Kiri. I miss them. (Maddie)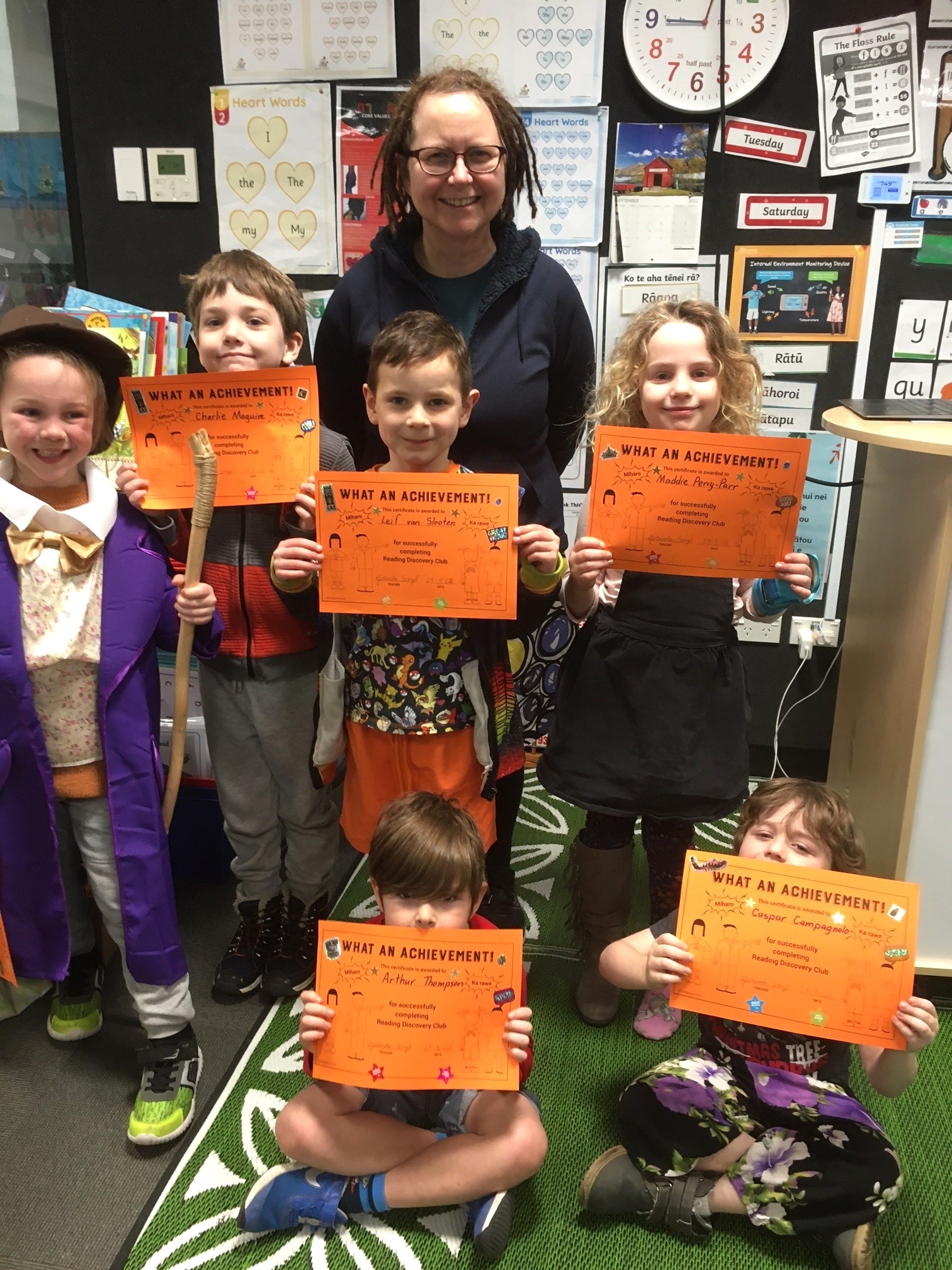 Yolanda Soryl
Friday morning Floor 2 and 3 Activities – Masterchef
This term there has been a collaborative effort between Floor 2 and 3 to provide a range of activities for our rangatahi to participate in. One of these successful activities was a Masterchef competition. We had several student teams, a student teacher team, and a staff team. The theme was sweet and lots of yummy treats were made for our judges Anita and Beth to try!
See below a video and the photos of the finished product 🙂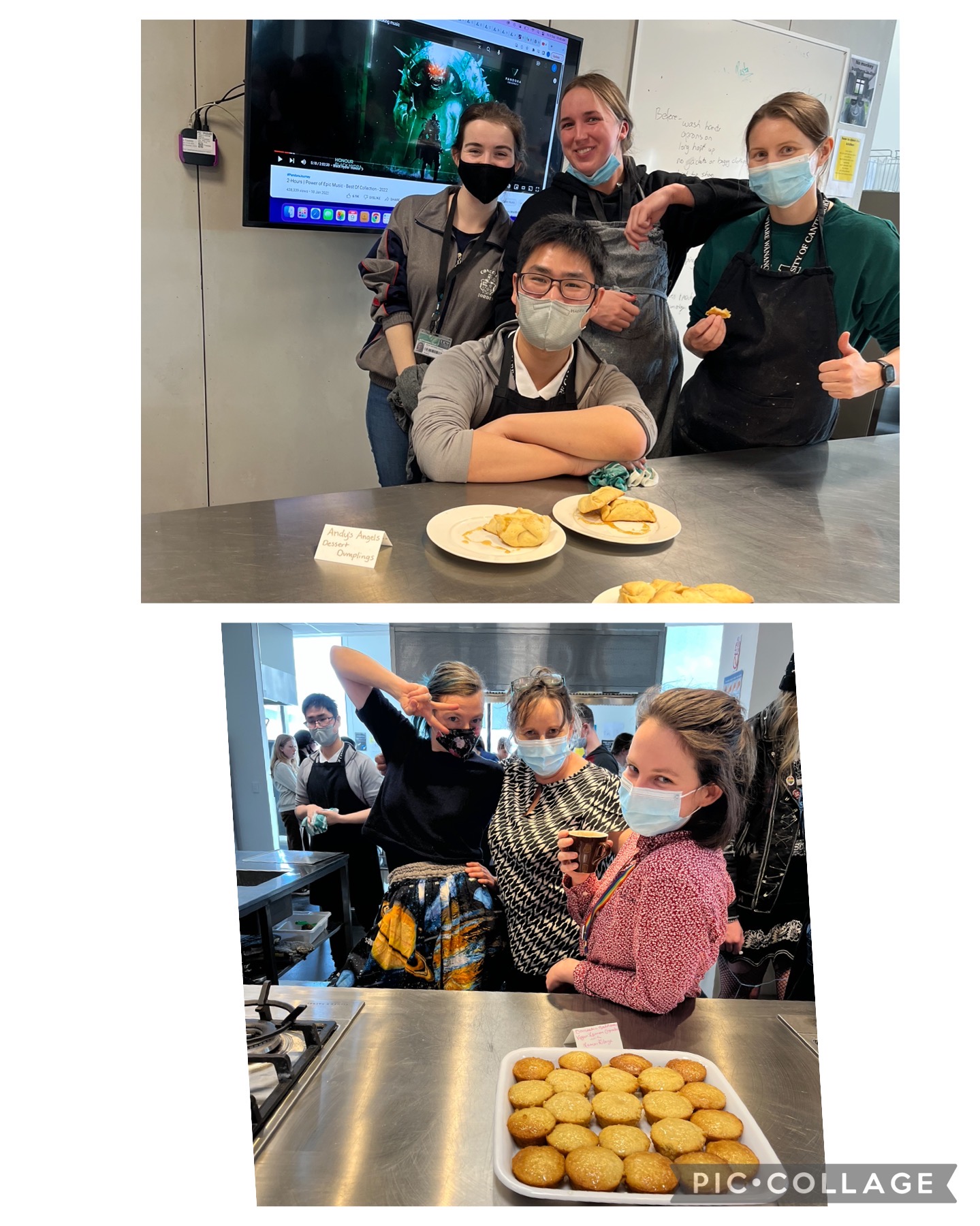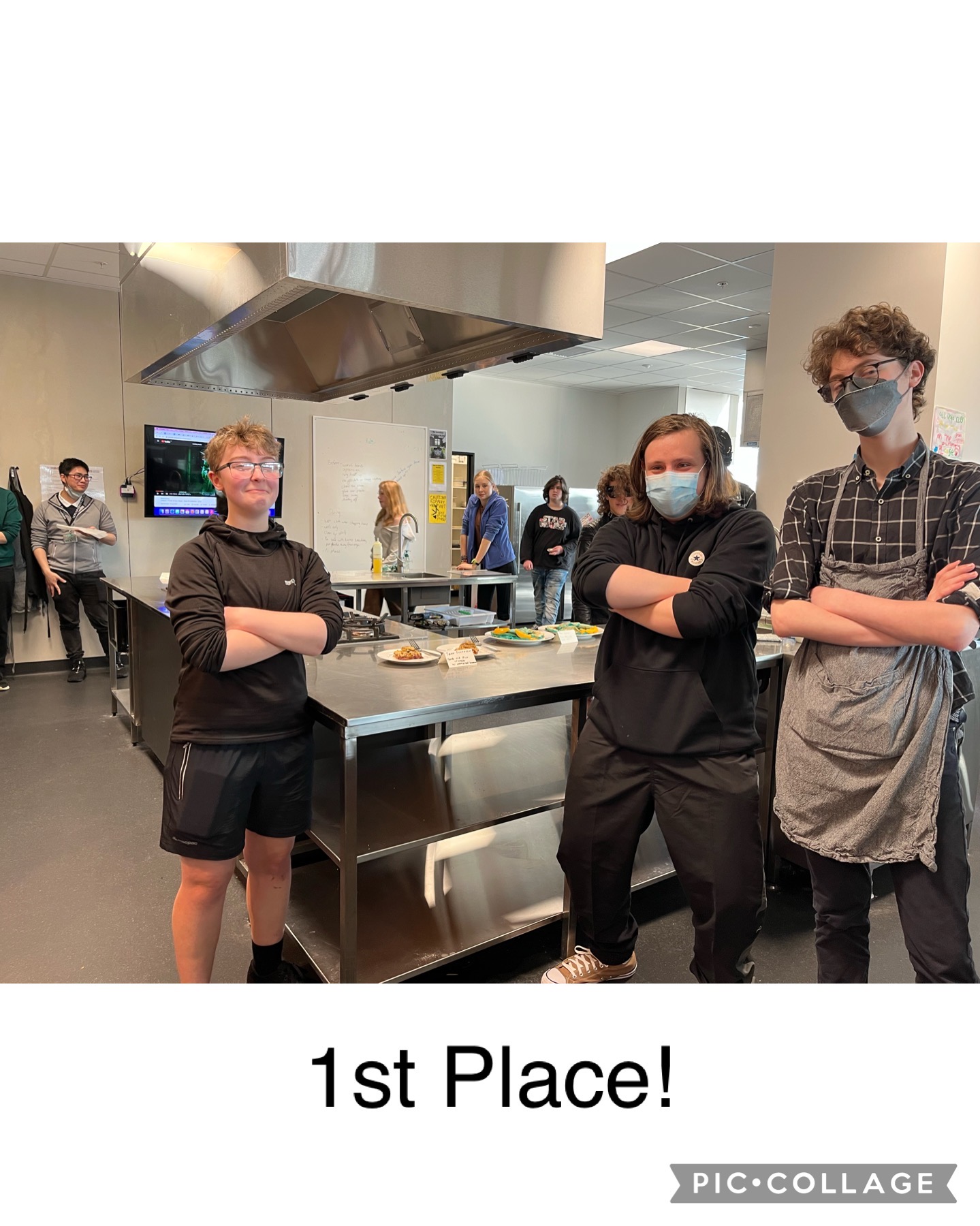 Jess Dewhurst
Level 4 Update
Bringing Real Life Projects into School.
Hospitality Catering For The Right Track
This term we were offered the chance to cater for an event that was being held at Ao Tawhiti. The Right Track Graduation. Evan was given a budget and he helped organise the project.
Catering with Evan was a really nice and new thing to experience. It was a new thing to do for most of us and I think most of the students really enjoyed it.
We all did it as part of our hospitality class one day. Each class made something different for the event.
The first class was green and we all made spinach and feta quiches. The second class was Evan's blue block class and they made crostini and they were little pieces of sliced bread toasted and on top there was cream cheese cucumber and salmon. They also made other stuff but I don't remember the names of it.
The last group was in purple and they made sausage rolls and puff pastry things. There was also a little group on the side of that and they made a batch of cookies to go with fresh milk.
All over I think this was a great experience and I would do it again. Lucy
Artist in Residence
Last week we arranged for an ex-student, Harriet Leonard, to come in and create a piece of art here in the building. We thought it would be great for students to see something unfolding across the week…start to finish.
Harriet and her brother George were at Discovery before the earthquakes in 2011, so it was great to have her back involved!
Harriet had a lot of students and staff chatting to her across the week about what was she's up to and she was super happy to talk about what she does. She's currently working part time in retail and pursuing her dream of becoming a full time artist alongside this.
Here's an example of her wider work…
http://www.theartistsroom.co.nz/artists/id/249/HARRIET%20LEONARD
This was a great example of our Core Values in action; Everyone is a learner…everyone is a teacher, Whanaungatanga and Learning is a Partnership in particular.
If you know about anyone else who could be "Something" in residence…it would be great to hear from you!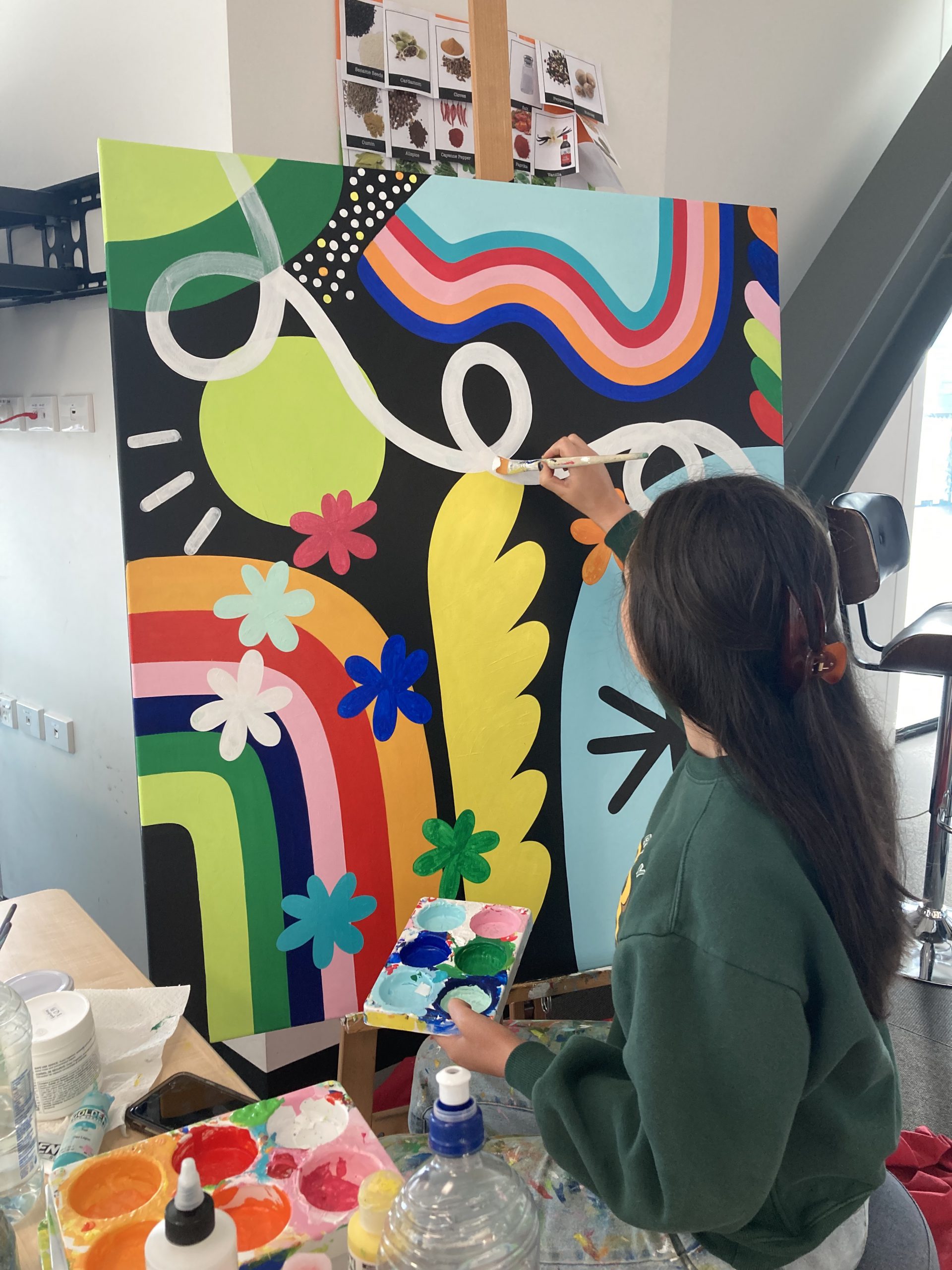 Bags for Hope
This term we have been involved in an initiative by the Cancer Society. Students were invited to create art on paper bags that are given to patients undergoing treatment in Christchurch.
We have had such an amazing response from students across classes, year levels, communities and home bases that we have offered to decorate another 100 bags that will be used over the Christmas period.
If you would like to do a bag or two please let Kay know at kay.hayes@aotawhiti.school.nz. You can use an existing piece of art that we can copy or you can decorate the bag directly.
The bags are fabulous and really do make a difference to the patients who receive them.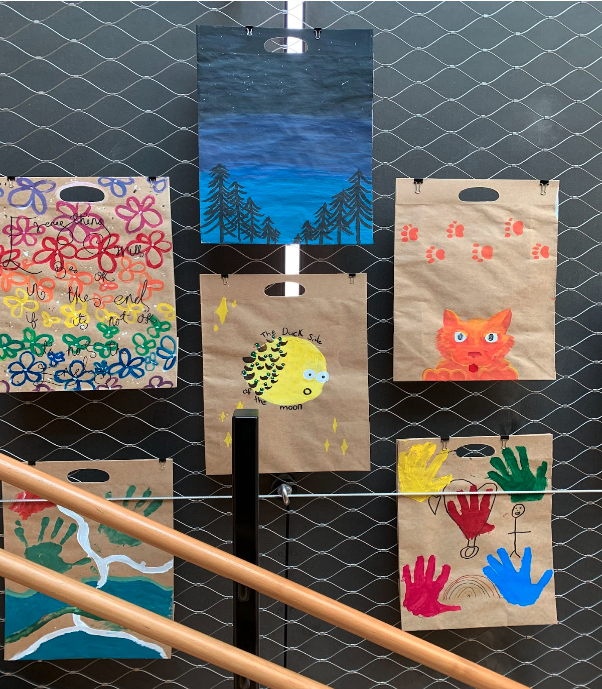 Celebrating our SDL and Project Work
COL and Dice and Slice
This week another project group organised a Celebration of Learning and Community Night for level 4. It was very well attended and a great opportunity to bring whanau and students together. Students displayed their SDL and their project work across the floor. Then from 5pm onwards those that could stay, played board games together.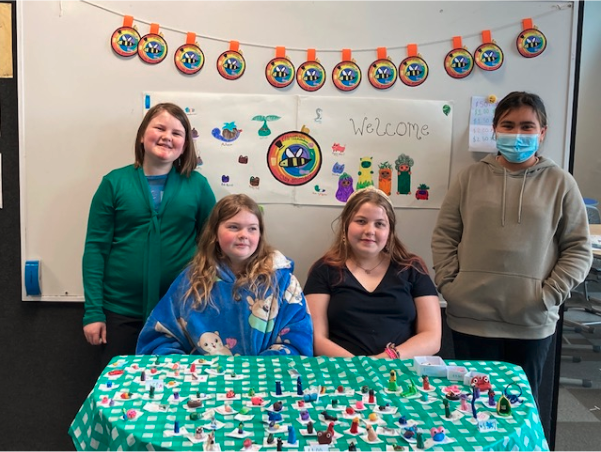 Kay Hayes
Thank you Rob
Thanks heaps to Rob for facilitating a Pokémon trading session with the Y1-6 tamariki. They loved it and have asked for more, so Rob has agreed to run another trading workshop on Tuesday 22 November at 2pm.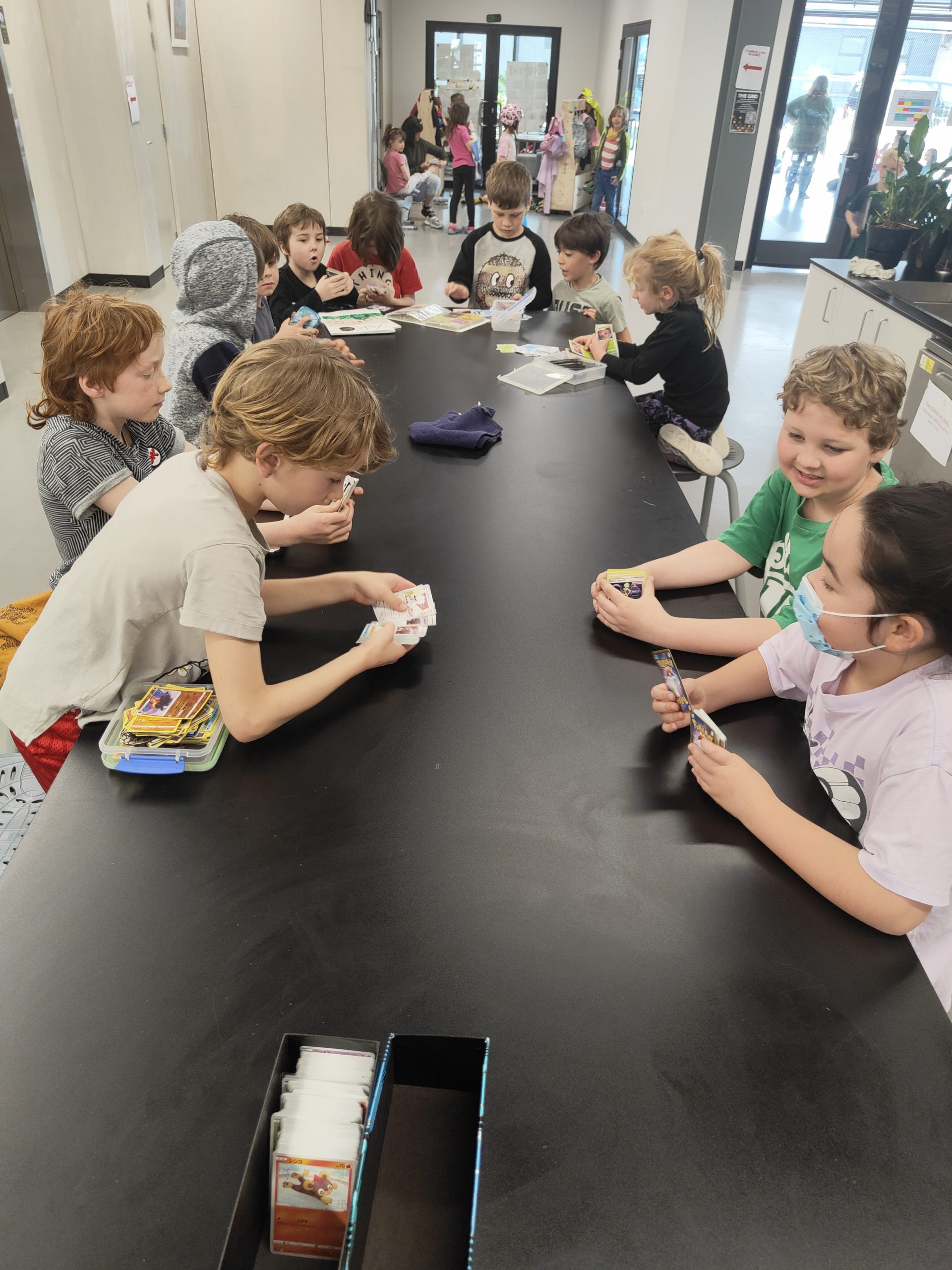 Niki Stephenson
Entertainment Book
Fabulous savings to be had in time for the school holidays AND fundraising for school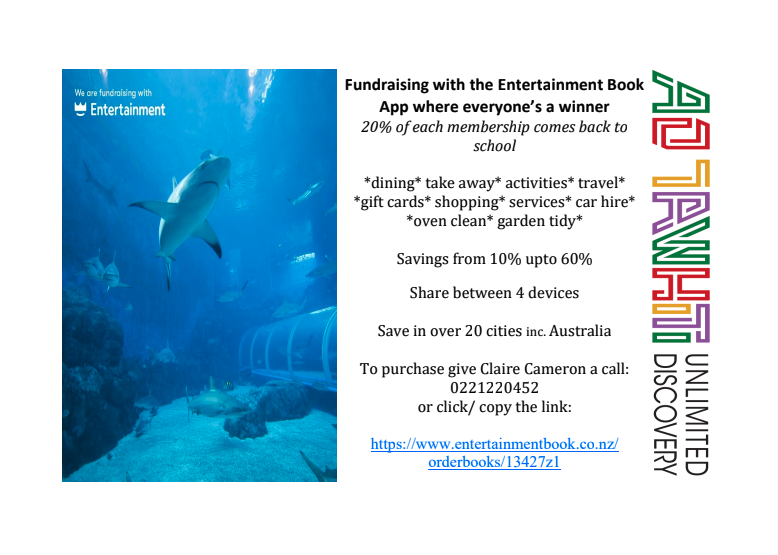 Other Notices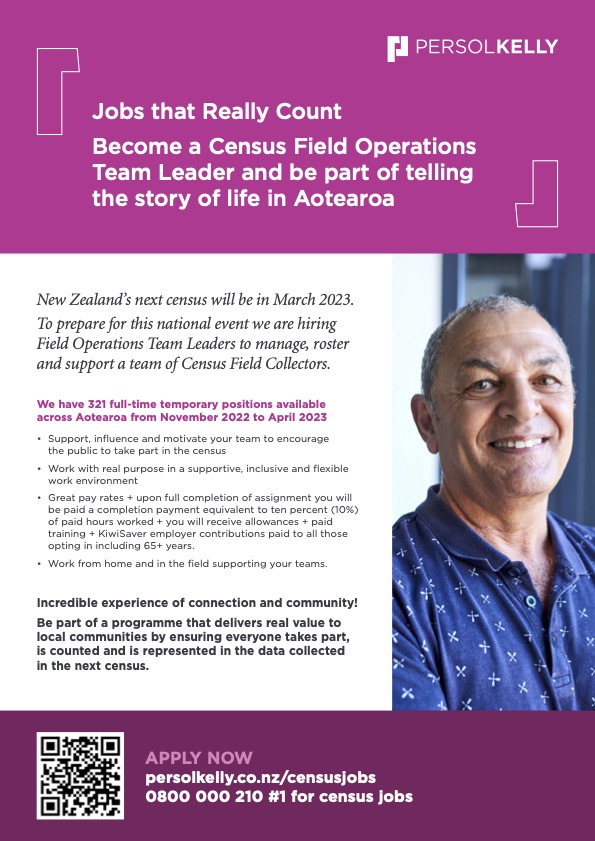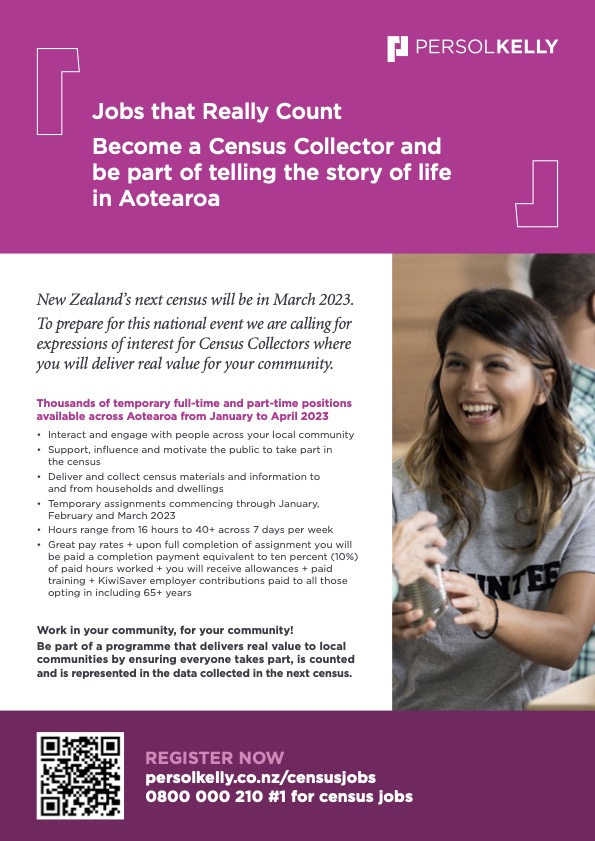 Kelly Sports October Holiday Programme
Bookings for our upcoming Kelly Sports Holiday Programmes at Hillview Christian School and Hillmorton High School are now available online.
The focus of our Programmes is to ensure kids are active throughout, with a great mixture of games and activities to suit everyone. WINZ Subsidies are available for families that qualify and we have options of Half Day sessions, School Day sessions and Full Day sessions available.
To register and for more information please visit www.kellysports.co.nz or contact Adelma on chch@kellysports.co.nz for more information.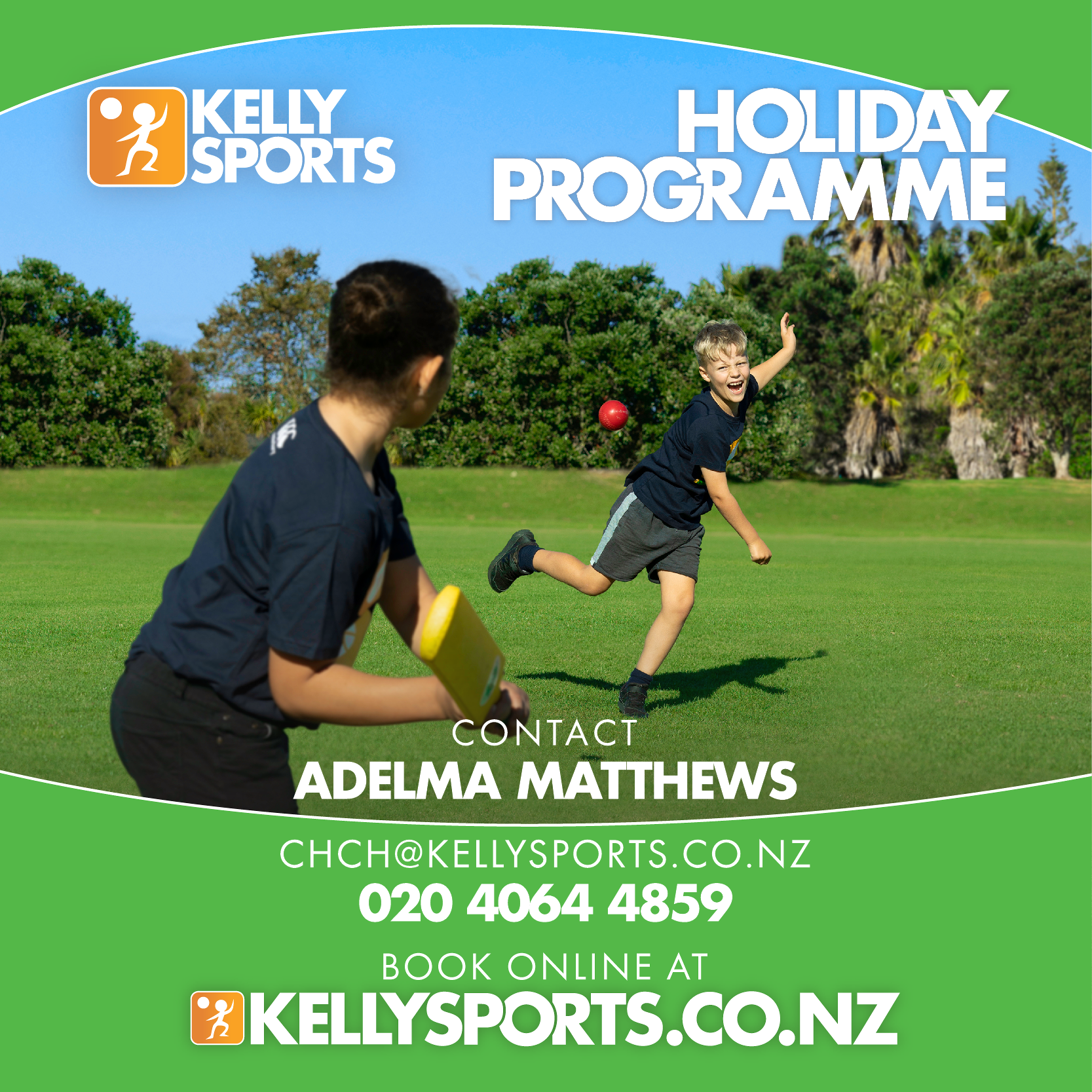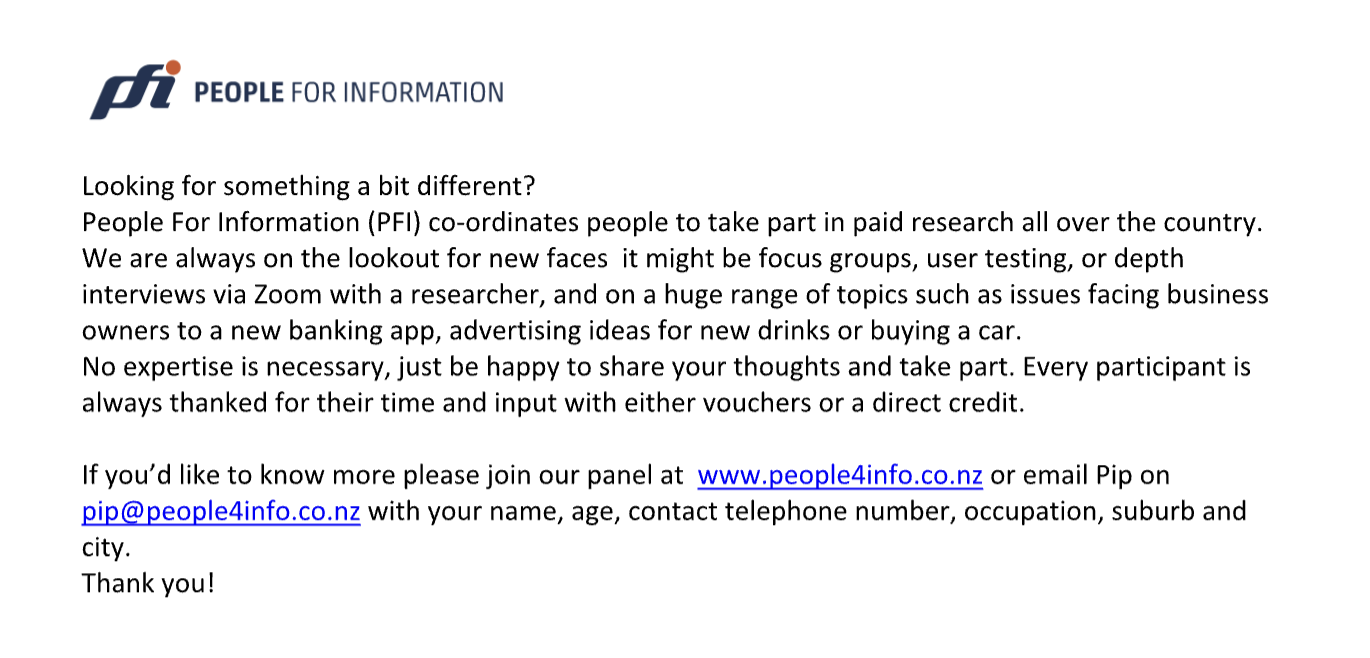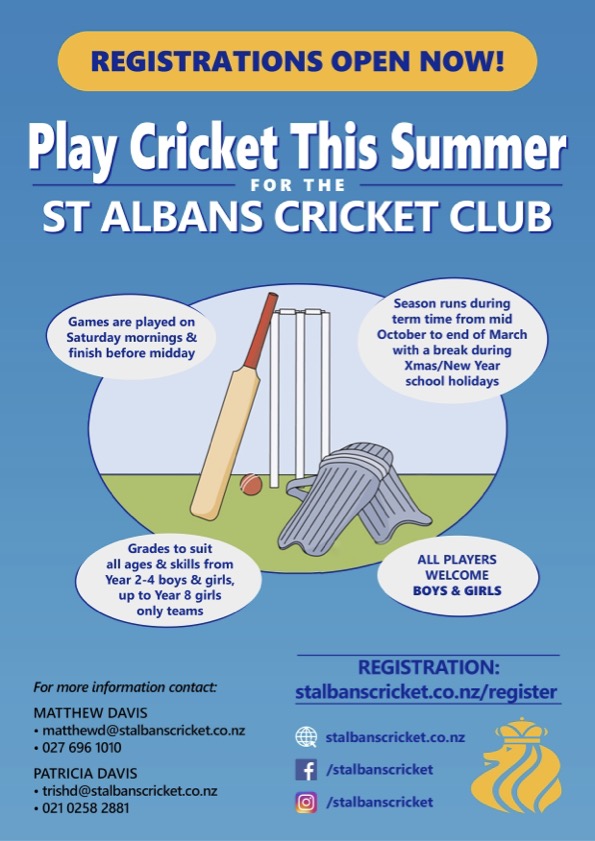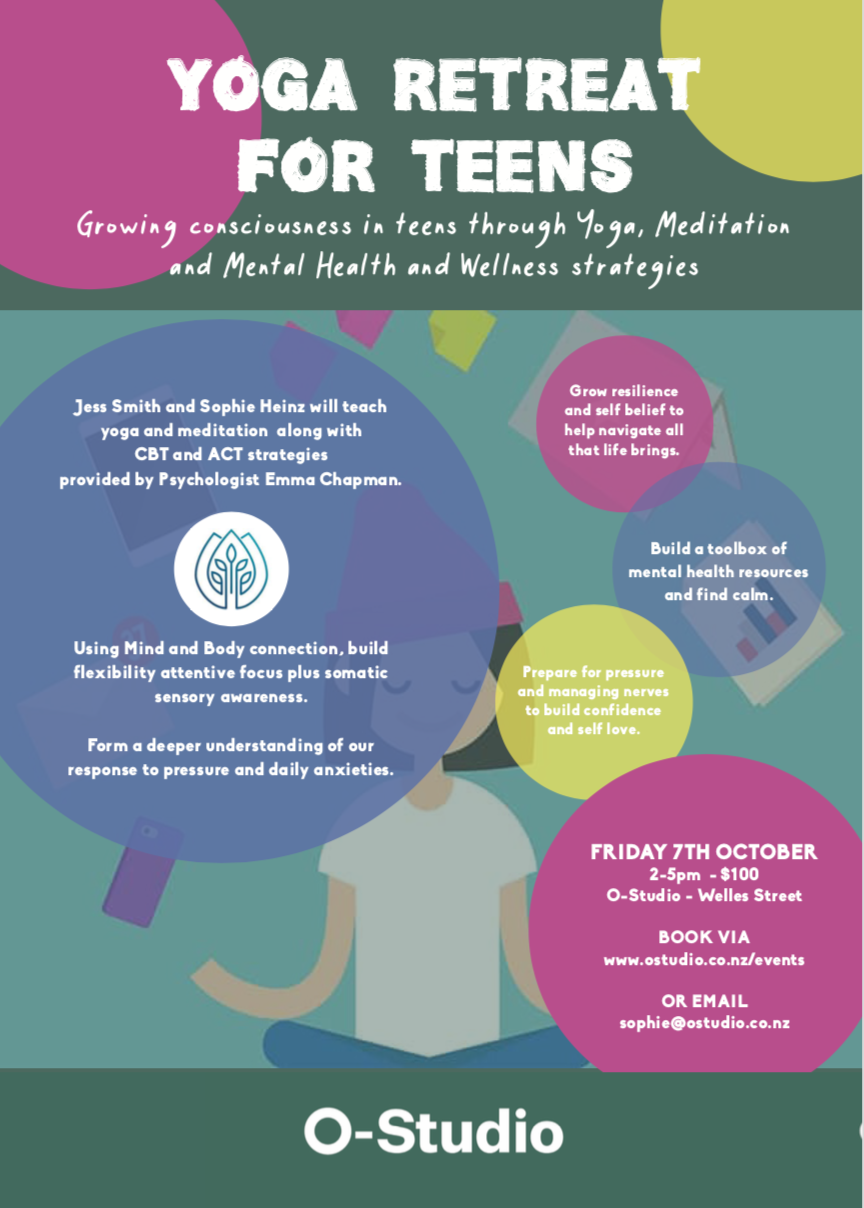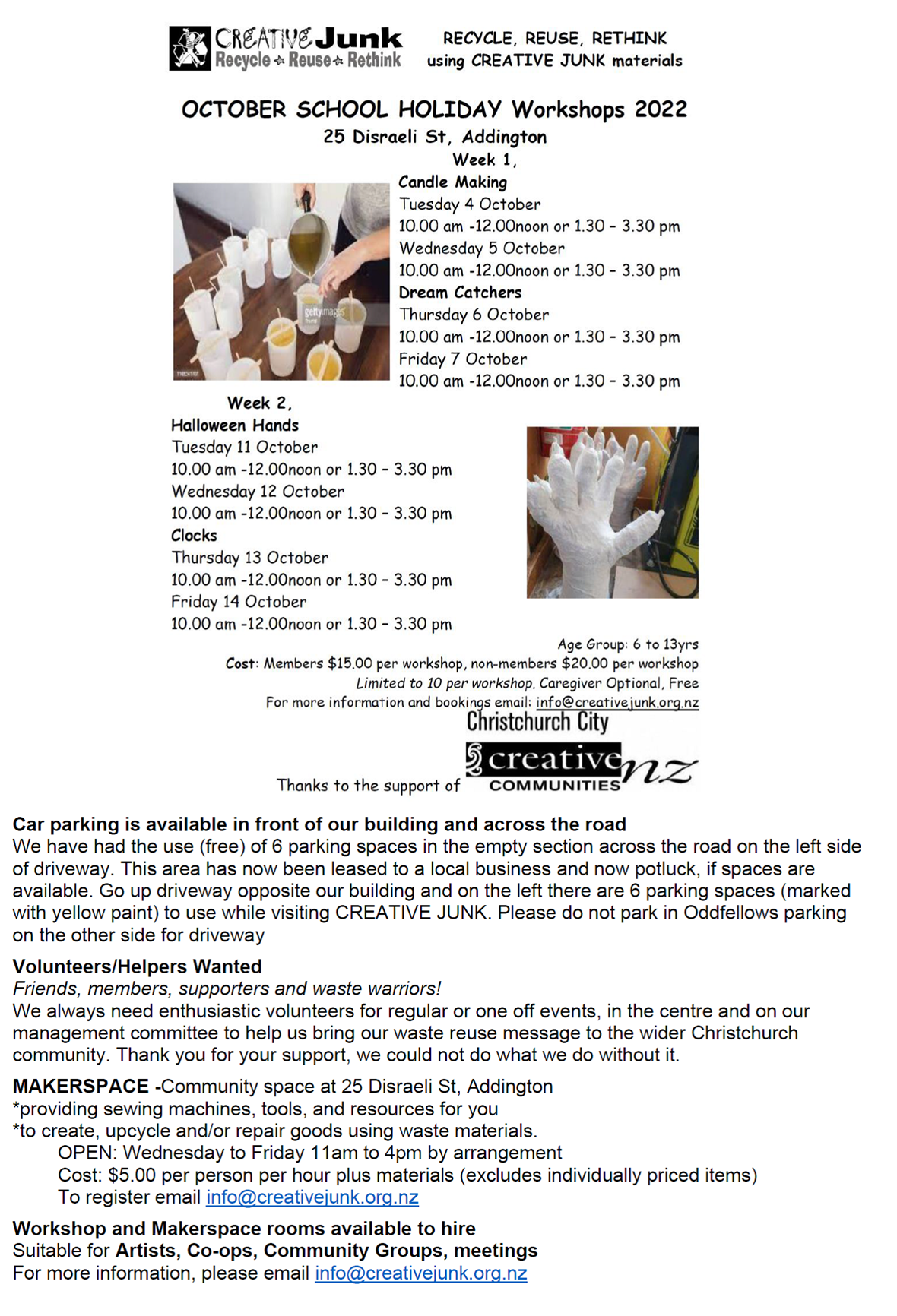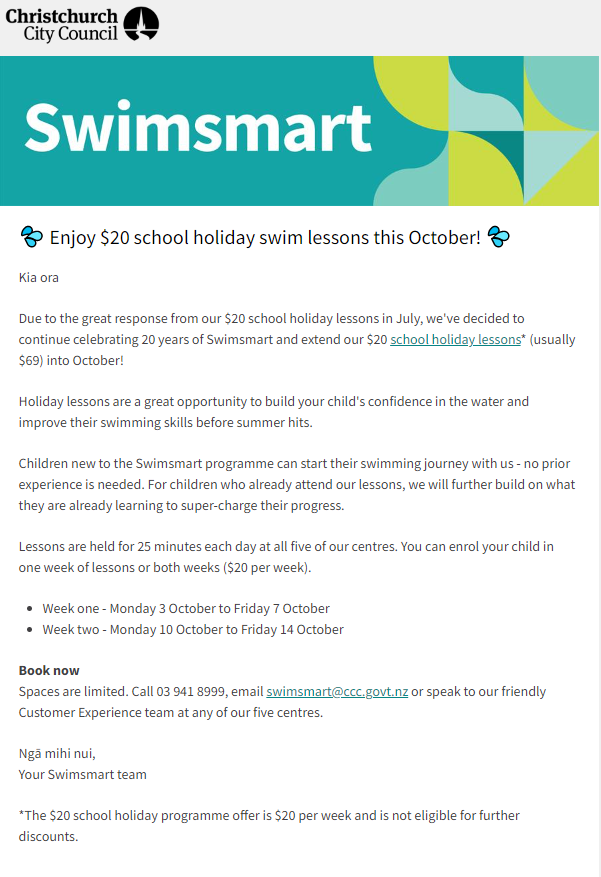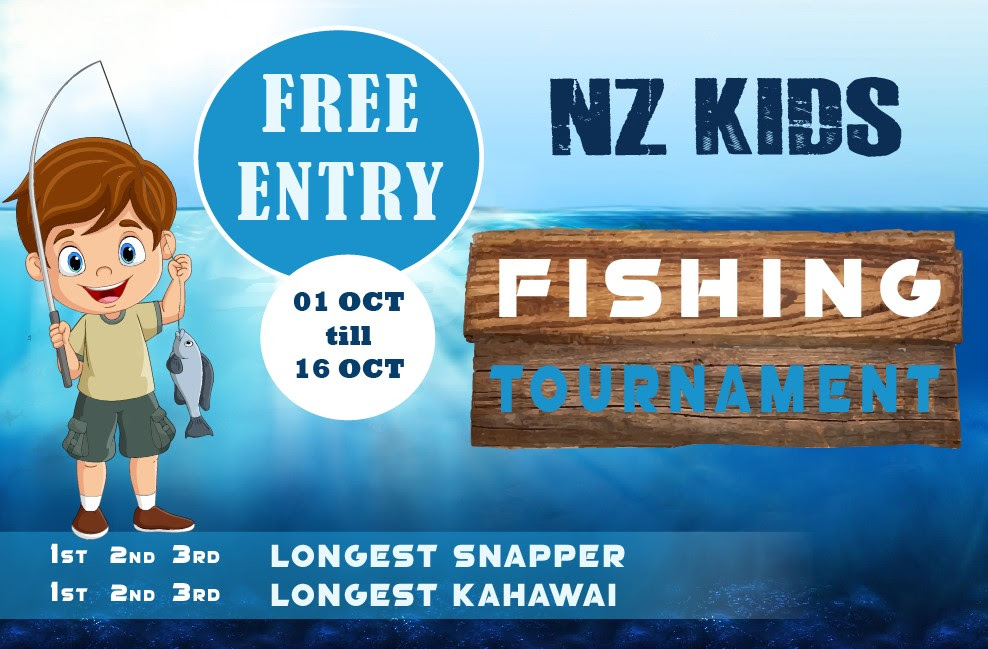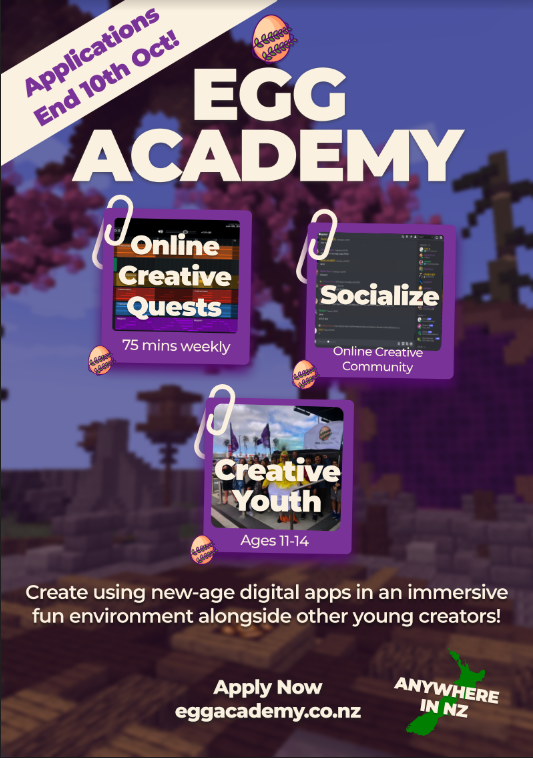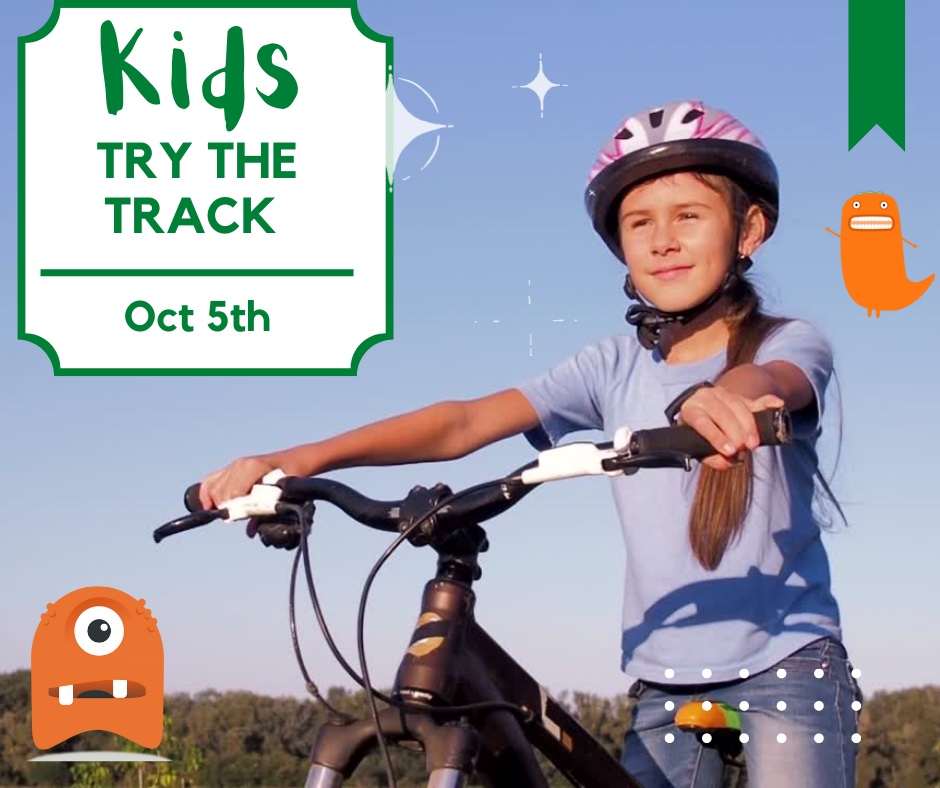 biketoberchch.nz
biketober@gmail.com