---
Upcoming Events
Term 4, Week 1 Starting 12 October 2020
Term 4, Week 2 Starting 19th October 2020
Term 4, Week 3 Starting 26th October 2020
Term 4, Week 4 Starting 2nd November 2020
26th October – Labour Day
13th November – Canterbury Anniversary Day
19th November – Teacher Only Day
---
Messages From Steven
Upcoming Teacher Only Day – 19 November 2020
For the last couple of years NZQA has been reviewing how it assesses NCEA. Part of the eventual rollout of these standards are 8 days to support learning advisors in understanding the changes. The first of these days will be held on 19 November. Our non-NCEA staff will be using the teacher only day to work on curriculum development. This teacher only day is happening in all schools with secondary aged students in Canterbury. There will be additional teacher only days throughout 2021 and 2022 to further support this work.
Graduation – Thursday 5 November
It's that time of year again. I don't think there's an event at Ao Tawhiti that quite captures our special character is the way that graduation does. It's an awesome and humbling experience listening to the diverse journeys that our students have taken during their time at Ao Tawhiti. This year's event will again be held at The Piano. If you have that evening free, come along and see for yourself that at Ao Tawhiti, every student can create their own pathway.
Looking forward to 2021
This term the staff will not only be working hard to deliver the most exciting programmes of learning for our students, they will also be planning for 2021. I will be sharing this information with you throughout the term. This will include things like homebase selection for 2021, community organisation for 2021 and our programmes of learning (including the schedule). It's important that you keep using the website so you can stay up to date with all the latest info.
Labour Day
Monday 26 October is a public holiday. Enjoy the long weekend.
Steven Mustor
Messages from Senior Leaders
PINs
Please complete this form:
https://forms.gle/d5vhEmwwBMimFYL69
if you are keen to offer a PINs workshop this term. PINs will be all day on Friday 4 December for Y1-10 (Y11-13 are on study leave). The main idea is to spend the day out and about doing something awesome. if you have any questions, please get in touch with Niki.
Niki Stephenson
Passengers
Huge congratulations to Alister and team for senior production which showcased on 16 and 17 October. Passengers is a play about women travelling to NZ by boat from the UK in the 1800's. The script was developed by Fiona Farrell from some of their diary entries, and we saw the students convey the hope, aspirations and despair of these women as they journeyed south through extreme weather and living conditions. The audience laughed and sympathised along with the touching and funny moments too. I went on Saturday, and it was so wonderful to see our values and guiding principles in action. There was a genuine sense of community, and a feeling that the students were being brave and going out of their comfort zone. He mihi nunui to those students who stepped in at the 9th hour to cover actors who unavoidably had to drop out.
The set was fantastic and conveyed the cooped up feeling of below-deck living. Congratulations to tech team Ethan and Rhys, stage manager Felix, set- and costume- makers, film-makers Mr & Mrs Te'evale-Hunt, all of the actors, LAs who helped on the nights, Jill, and everyone else involved behind the scenes.
The Swarm studio at Majestic was the perfect place to put the play on. Well done everyone, a triumph!
Niki Stephenson
Whakanuia te kanorau – Celebrating diversity
Things are really ramping up for the conference on 6 November. Please mark the date in your diaries – it is only going to succeed if you guys come!
Here is a sneak preview of a couple of the speakers, to whet your appetite.
Michael Woods (alumni)
For most of Michael Woods' life, he found school life at mainstream schools very difficult. It wasn't until he was thirteen years old that he found out that he was diagnosed with Asperger's Syndrome. His first two years of high school were difficult as he suffered bullying and indifference. He finally moved to Ao Tawhiti Unlimited Discovery in 2015 where he has managed to thrive and succeed since then. He gained a passion for theatre and film making while at Ao Tawhiti making many short films and taking part in many theatre productions at school and around Christchurch. As of this year, Michael is graduating from the University of Canterbury with a Bachelor of Arts Double Major degree in History and Cinema Studies. Before coming to Ao Tawhiti, he came across Aspiehelp, a group supporting people on the spectrum. Michael continues to support Aspiehelp to this day
Sarah Marwick
Sarah taught in high schools in the UK for several years before moving to New Zealand and establishing her own learning company. In 2018 she founded the charity, Know Your Purpose, which offers self-awareness programmes to teenagers. The programmes are designed to encourage and support teenagers to discover their individual strengths, passion and purpose, and recognise the positive difference they can make to themselves and others. Sarah is also the instructional designer for the Horizon Plan, a company researching and developing programmes for parents of young people who self-harm.
I would love some help from parents, donating and helping set up and tidy away an afternoon tea for participants. If you are happy to help, please complete this form:
https://forms.gle/JnujgZyeDDbhbw7D6
Niki Stephenson
RAMs Training Wednesday October 28, 3:15
Kia ora koutou. At Ao Tawhiti, we share the firm belief that education happens in all sorts of places, not just classrooms. It has been great to see that already this term, students have been involved in a whole range of educational experiences including nature play at the Botanic Gardens, visits to the Margaret Mahy playground and Tūranga, surfing at Sumner, walking the Bridle Path, and attending a science fair, to name just a few. We really appreciate parent involvement in education outside the classroom and the richer range of experiences our ākonga enjoy as a result. We offer RAMs training sessions for whānau who are keen to get more involved in trips with students. The next one will take place after school on Wednesday October 28. Please email me to let me know you're planning to attend: megan.taylor@aotawhiti.school.nz
Megan Taylor
Y1-6 HB photos
On Monday 9 November Glyn is coming to school to do to HB photos. Put the date in your diary!
If you would like a sibling photo, please complete this form so no-one gets missed – https://forms.gle/7tF3Hvd2pxHtjg8v6
If you do not want/ need a sibling photo, you do not need to do anything.
Your children will need to be at school for 8.30 on Monday 9 November for sibling photographs. Younger siblings are welcome.
Any questions, please contact Niki.
Niki Stephenson
News / Notices
Beth's HB- Making comics, and establishing a happy learning environment
Let me take you on a tour of a week in the life of HB Storm! We are affectionately named after the energy that we bring into our learning, and it is also the name of one of the horses that a group of our girls are absolutely crazy about. I'm happy to say that the storm has been very calm this week, as we've settled back into our routines. Let's have a look at what we've been up to…
We have a lot of passionate comic book makers in our HB. So let's just say that I was LA of the Year when I brought this into our literacy workshops for this week! The style of comic that we worked on was a three-panel comic. You have to be quite clever to set up an effective joke or a twist in just three panels. But the students honestly blew me away with their sense of humour! Here we have Joshua's hilarious comic. There are two people who notice some squids in the ocean. They are curious about what they are doing… You know the song by the Beatles, "I Want to Hold Your Hand"? Well because a squid has like 8 arms, the squid was singing "I want to hold your hand hand hand hand hand hand etc." to try and romance the other squid. I thought it was a very clever pop culture reference, especially coming from a Year 4.
We have been establishing some expectations for ourselves this week. We thought about what we expect of ourselves, our fellow students, and our LA. The overarching theme was that we expect everyone to be kind, respectful, and helpful towards each other. I feel very confident that my lovely learners can make this happen! I thought the sticky notes were quite cute. I've also taken into account the one that expects me not to be a "grumpy lady". Which I can assure you, I am usually not. But always good to keep these things in mind!
And that's about it! We're all looking forward to making the final term of 2020 an awesome one. I can't wait to see what these kids surprise me with next!
Beth Love-Smit
Senior Science Camp
Our senior science students enjoyed a couple days of learning outside the classroom in a very unique environment: Aoraki/Mount Cook NP. They learned about conservation issues, and about the new Te Manahuna Aoraki conservation project that aims to restore the iconic natural landscapes and threatened species found in the park, like the world's rarest wading bird, the black stilt/kakī. Students went on hikes and learned of the flora, fauna, and glaciology of Aoraki National Park. Everyone chipped in with making meals and we fun was had in the evenings playing games, socialising, and stargazing. Thanks for coming along, everyone! Let's look forward to another fun camp next year, in a different location.
Zack Williams
Year 1-6 Pet Day needs adult judges
Kia ora I'm Ayla (year 4) and I am creating a Pet Day for the year 0-6 kids on November the 5th at Rauora Park on Huanui Lane on the corner of Manchester and Gloucester Street from 9.30- 11am. I am looking for some adult judges who have possibly worked with dogs or guinea pigs and rabbits who would like to be part of the judging panel. If this sounds like you and you would like to help, could you please email at ayla.orpwoodfaulkner@aotawhiti.school.nz or my LA Melva at melva.gill@aotawhiti.school.nz
Thank you so much,
Ayla
Christchurch Music Festival – Jakub Musson
Jakub's proud moment – he was awarded a Gold medal – for participating 4 years in Christchurch Music Festival in representative groups. This ceremony was on Saturday at St. Margaret college.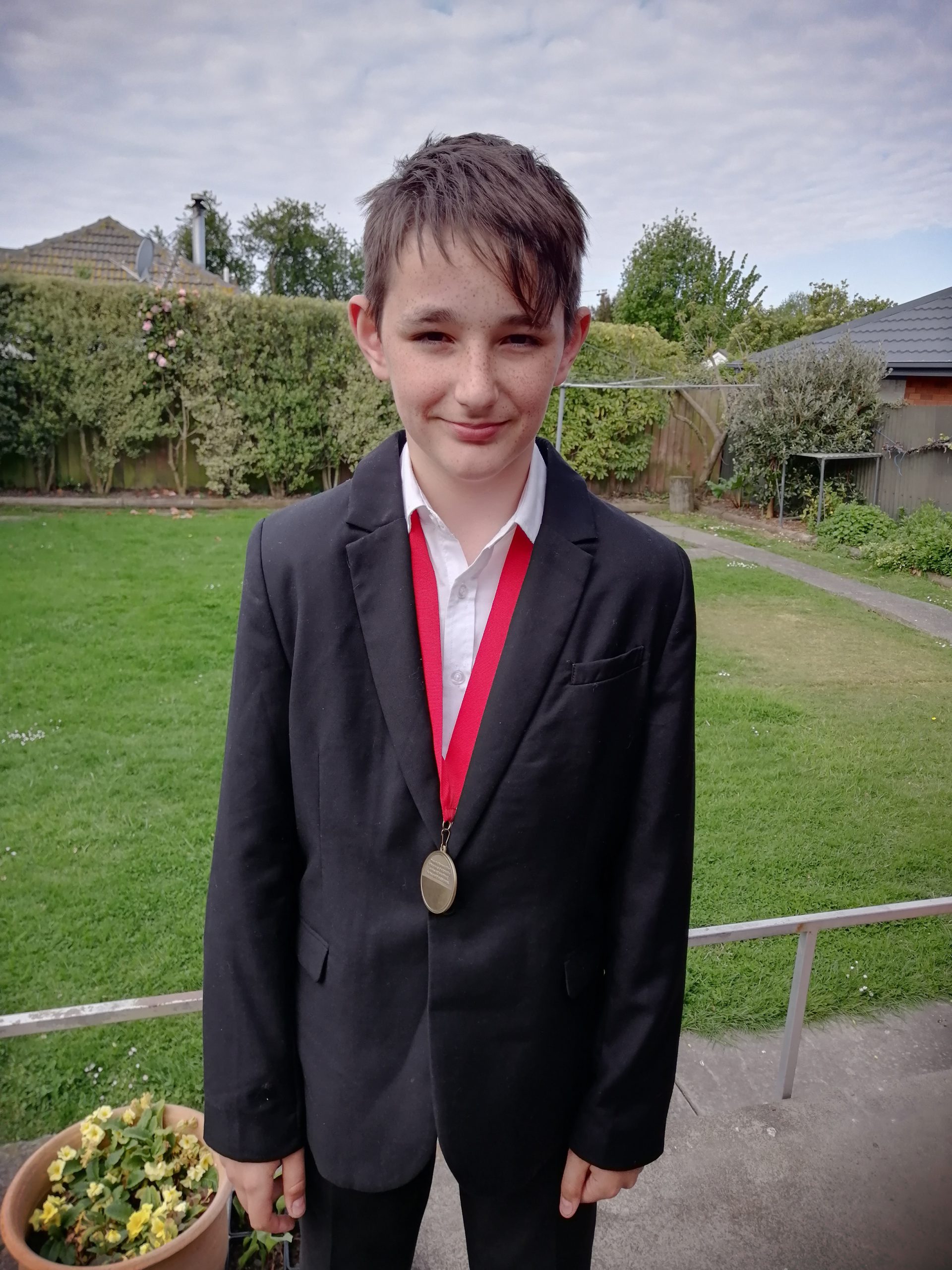 Sarah Marshall
Exam Information
1. The end of year exam timetable can be viewed here:
https://www.nzqa.govt.nz/ncea/ncea-exams-and-portfolios/external/national-secondary-examinations-timetable/
2. Please remember, study leave starts a week before exams from Monday 9th November
3. All Internal Assessments should be completed by the end of 4.1.
4. Exam admission slips will be distributed to students as soon as we receive them from NZQA, around the start of November
Happy studying
Brent Silby
CCCL E-sport Competition
This year Tūranga held Canterbury's first-ever e-sport competition, and Ao Tawhiti were lucky enough to be invited to play.
It was an epic set up in the TSB room on level 2, with all the high tech gear. The students had a great day on Saturday, and we are all looking forward to developing our e-sports team to compete again in 2021.
Our team: Mason, Sam, Mack, Flynn, Cam, and reserve Toby.
Sarah Marshall
Level 3 News
During the first two weeks of term, we have been busy using our Friday L2L time to develop our skills in some workshops led buy, parents, students, and staff. Some examples of workshops are; crochet, walking in the port hills, cooking, board game design, and gardening. As well as this, we have also been preparing for our upcoming Kindness Market. Lots of students are excited about sharing their work at this market and making some money for those that are less fortunate at the moment.
Coming up in week 3 we have some homebase and community outings on Friday, so keep in touch with your HB LA as to where you are heading off to.
Week 4 sees our Floor COL – a great way to share all our learnings from the year.
Sarah Marshall and Kay Hayes
Do a University Philosophy course while at Ao Tawhiti
Ao Tawhiti offers university level courses in Philosophy. These are run through the University of Canterbury, but taught at Ao Tawhiti in a combo lecture/tutorial style format. Students are also supplied an online resource to work through. Students who pass a course earn points towards their undergraduate degree. Historically our students have achieved stunning results in these courses.
In 2021 we are offering Phil110 – Science: Good, Bad, Bogus and Phil139 – Ethics, Politics, Justice. There is also the potential for us to offer stage two course, Phil235 – Cyberspace, Cyborgs, and the Meaning of Life (for students who have already completed a stage one course).
Students interested in taking any of these courses, please contact Brent Silby (brent.silby@aotawhiti.school.nz) so that I can provide more information.
These courses are funded through the STAR funding programme.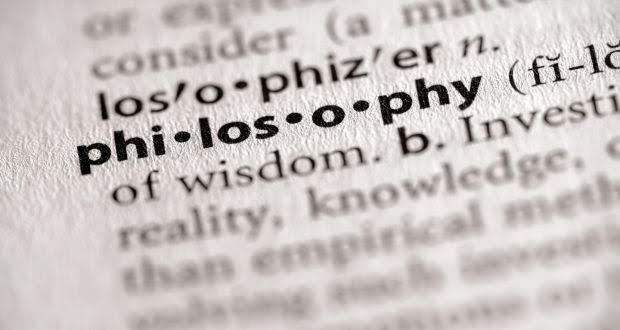 Brent Silby
Riverside MasterChef Challenge PINs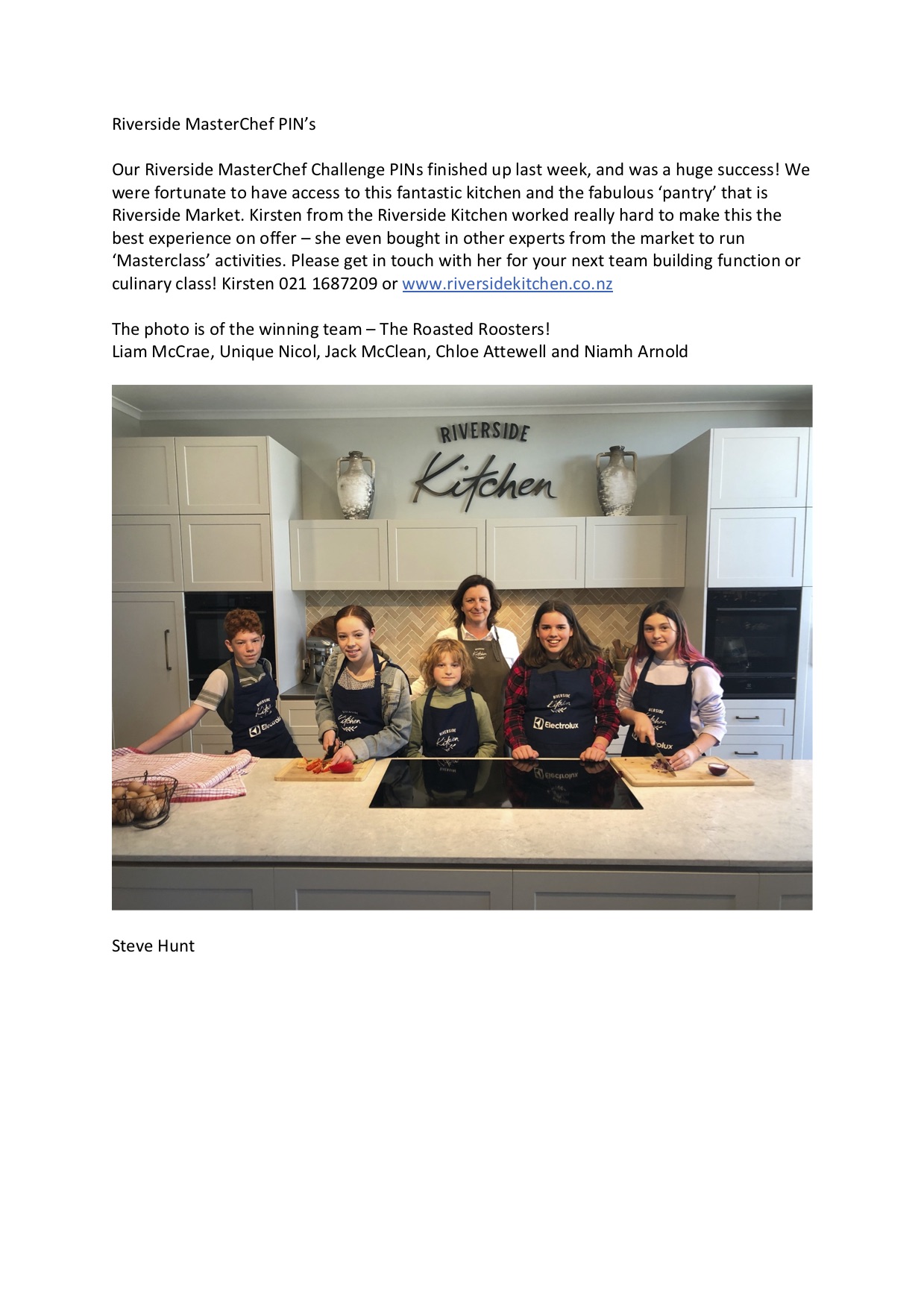 Other Notices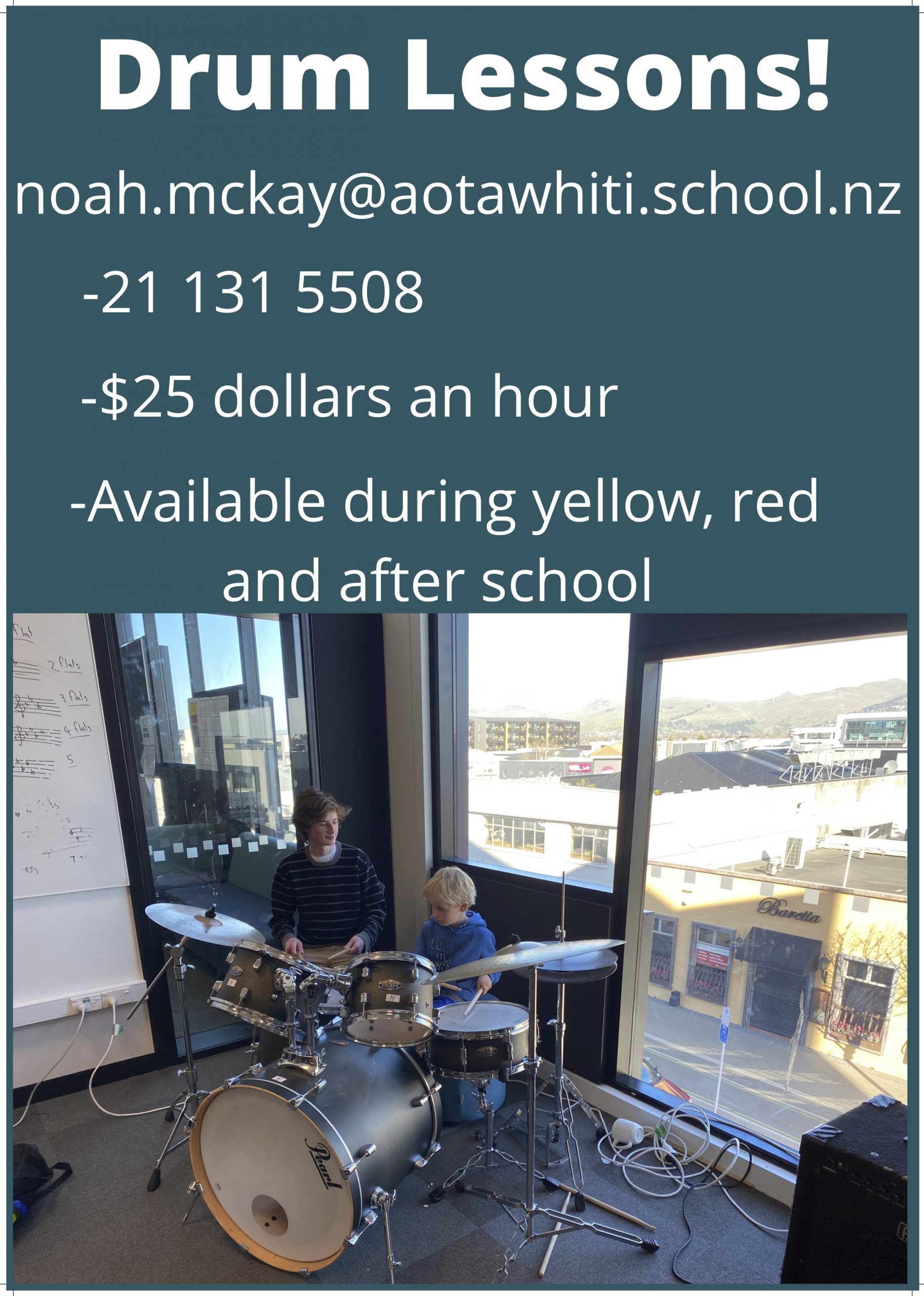 Olives Mum has Made a Movie
Produced by new Ao Tawhiti mum Nadia, REUNION opens in cinemas on Nov 5. An original and unsettling psychological thriller REUNION stars Emmy award-winner Julia Ormond alongside New Zealand's own Emma Draper. Check out the review below and book your tickets to see it on the big screen! (rated M so best suited for age 16 and up).

https://cinapse.co/nightstream-2020-reunion-lucky-d29c7d870c40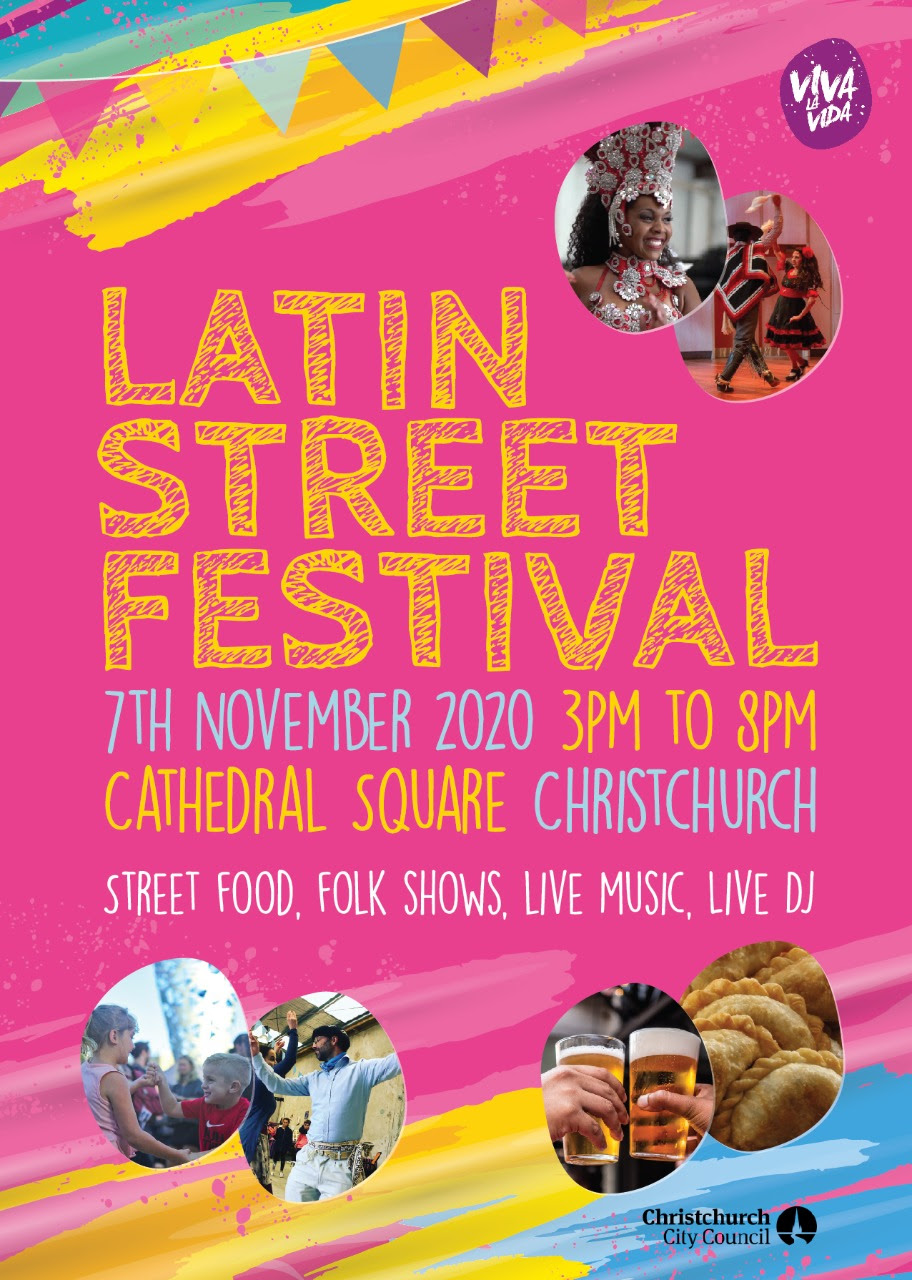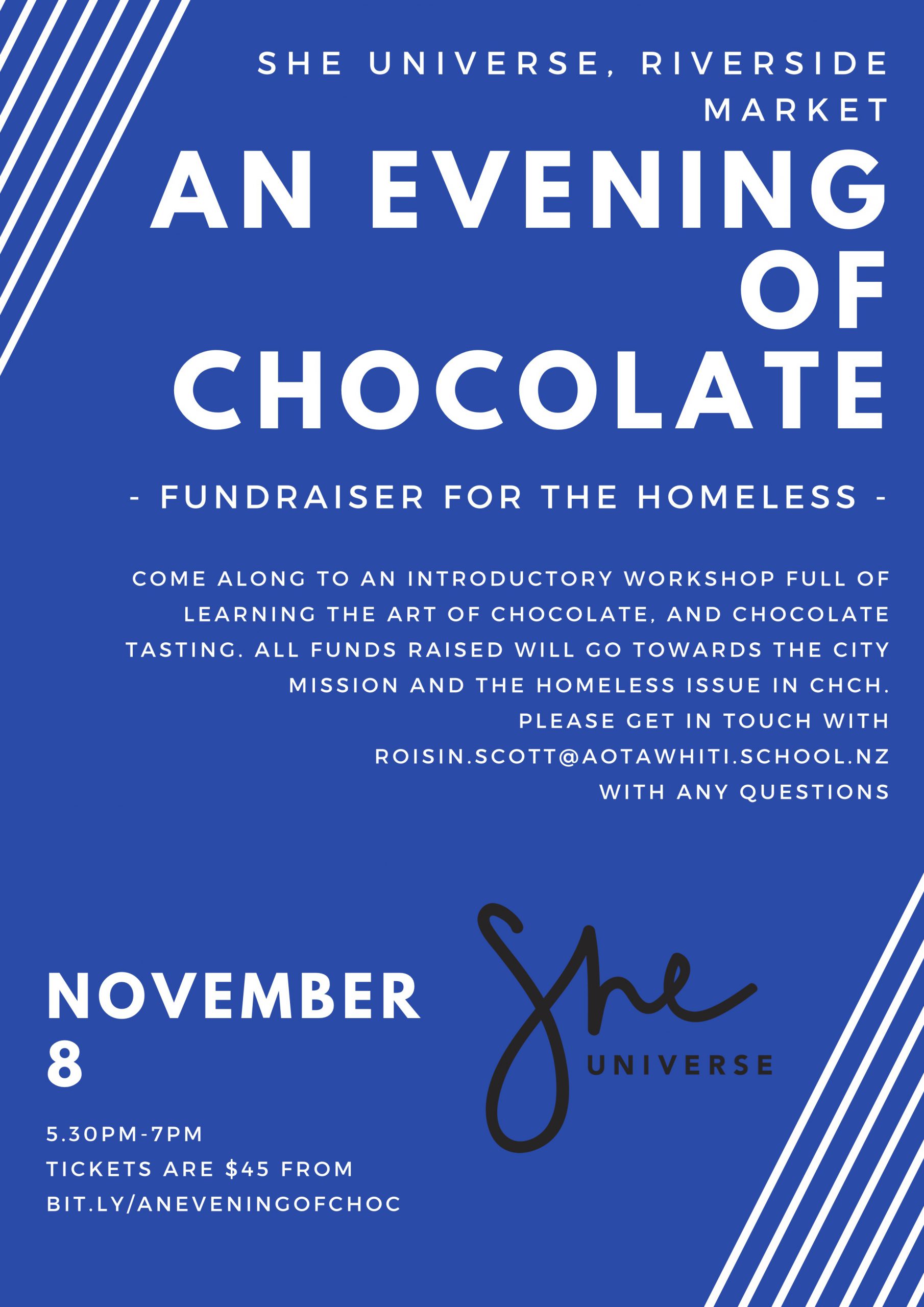 Please follow the below link to purchase tickets: