---
Upcoming Events
Term 4, Week 3 Starting 26th October 2020
Term 4, Week 4 Starting 2nd November 2020
Term 4, Week 5 Starting 9th November 2020
Term 4, Week 6 Starting 9th November 2020
13th November – Canterbury Anniversary Day
19th November – Teacher Only Day
---
Messages From Steven
Graduation Yet another year and yet another amazing graduation. Without doubt, it's the best opportunity to see just what a difference our school has made to every student. I love hearing the unique stories and feeling the genuine care and support that the students have received from their Learning Advisors. I want to thank the senior leadership team for all the hard work that they have put in to make the event such a success. I am going to miss this event so much. Maybe next year you guys can invite me back, just so I can hear the phenomenal places that the next set of graduates will go.
Upcoming Appointments I have advertised 3 positions next year in 1-6 to ensure that we are able to cover 1:1s and various leave positions. As always I will send out more information about how you can contribute to these appointments in the coming days.

Teacher Only Day – Thursday 19 NovemberJust another reminder that Thursday 19 November is a teacher only. The entire school is closed for instruction. This day has been mandated by the MOE across area and secondary schools in Canterbury. The purpose of the day is to support upcoming changes to NCEA and curriculum.

Wellbeing conference I just wanted to thank Niki for all the hard work she has put into organising today's Conference. I'm really excited about the lineup of speakers.
Steven Mustor
Messages from Senior Leaders
Raising teenage boys
I listened to this great piece on RNZ over the weekend about raising teenage boys. As both a teacher of adolescents and a parent of teenage boys, it really struck a chord with me. The guest is Australian Maggie Dent, who is a parenting expert, former teacher, and the mother of four boys. She has some great advice for helping parents stay connected with boys as they enter their teenage years. If you're noticing the young male rangatahi in your household becoming more monosyllabic, you might like to tune in!
https://www.rnz.co.nz/national/programmes/ninetonoon/audio/2018770434/raising-teenage-boys
Megan Taylor
Fundraising opportunity
Kylee, the Operations Manager from South City Mall, contacted me this week with a really cool fundraising opportunity for Ao Tawhiti. In the past they have used St John as their charity partner for their Xmas Gift Wrapping service at the Centre. The Mall supply everything – paper, tape, signage, scissors, bows, aprons etc and St John's supplied the volunteers to wrap the customers presents for a gold coin donation. (They keep all the gold coins). Kylee said, "It was a great fundraising venture for them, however this year they have just told us that they wont be able to do this as they have issues with staff and manning the station.
Anyhow, this leaves an opportunity for some one else to take this over this year, and we wondered if this would be something Ao Tawhiti would be interested in with student, teachers and parents perhaps looking to volunteer for shifts to fundraise for any projects/trips you may have planned?"
They would be looking to set up the booth from Sunday 14th December until Thursday 24th December and are happy to discuss the opening time of the gift wrapping station to work in with us. E.g. 11am to 5pm each day.
It looks like a fun and easy opportunity to raise some funds. If you think you would be interested in supporting this venture, can you please get in touch with me by Monday 9 November?
niki.stephenson@aotawhiti.school.nz
Niki Stephenson
Whakanuia te kanorau
The conference is happening at the same time this newsletter is being published, so I can't yet describe how it went!
I can, however, give a massive 'THANK YOU!' to everyone who supported make this happen. Whether we have 20 people attend or 200, getting all of the cool speakers in one place over a few hours to tell their stories and share their expertise is a win for diversity, and my main message that, no matter how different you are, there is hope that you can live a happy and successful life.
Thank you to all of the parents, staff and students who helped with setting up and down, with afternoon tea and with keeping me calm and on track while I organised this event.
I hope you all really enjoyed it!
Niki Stephenson
News / Notices
Music Concert
An After School Concert is to be held on Thursday 26th November from 3:45 pm on Level 4.
There will be performances by both Singing Groups (Junior and Senior) and, so far, quite a few guitar and ukulele players.
It promises to be a lot of fun. Come and support our fabulous musicians.
We look forward to seeing you there.
Music Mary
Taiaha Wananga Labour Weekend
Blake Pollard (yr13), Sam Lamberg-Downie (yr12) and Sven Lamberg-Downie (yr10) went to Awhitu Estate in Taumutu south of Waihora (Lake Ellesmere) for the annual Labour weekend Taiaha Wananga (War weapon training) run by Tū Toka, Tū Ariki. Te Mairiki Williams is the Tohunga Taiaha (Taiaha Master) and is one of the great men who blessed our kura (school); grounds and building.
The pōwhiri (welcome) was Thursday afternoon before Labour weekend and they stayed camp-marae styles till Monday when they held the presentations to the whānau who all came to witness their graduation. They learnt a lot about the ancient Māori how to use a taiaha – Māori weapon.
Our young warriors in training were woken as early as 5am to run, train and learn everyday of the wananga. If they wanted to shower they had to go swimming in the lake. They also had to prepare the hangi for when their whānau came on the presentation day.
They came away from the experience exhausted. Blake plans to go back and do it again in the future.
Ka mahi te tawa uho ki te riri.
Well done. you whose courage is like the heart of the tawa tree.
(The tawa tree is a canopy tree whose roots grow deep and wide helping the tree to grow strong, high and live long.)
Marlene Te'evale-Hunt
EXAM INFO
Exam study leave begins on the week of 9 November. During the exam season no NCEA classes will run. Year 11, 12, 13 students will be on study leave and must only come to school for their exam sessions. Senior students are not allowed to come to school to hang out and socialize during exam season.
Year 9s and 10s who have exams are allowed 2 days study leave prior to each of their exam sessions. Otherwise they must attend school and engage in their learning programmes.
Study guides are available from bookstores. They can be really helpful for exam prep.
Leavers who find themselves short the requisite number of credits at the end of the year can contact Te Kura or Hagley to engage in their summer school programmes. They are funded for this. Ao Tawhiti does not offer NCEA assessments after 4.1.
Good luck to all NCEA candidates. It has been a very challenging year for you all. We hope all goes well for you in your exams.
Brent Silby
HB Piwakawaka Getting Out and About
HB Piwakawaka (year 0-2) have been getting out and about this term.
Each week we head to the Bridge of Remembrance to do our reading and play games.
Wednesdays see us all at the Richmond Community Garden doing our learning in a fabulous natural setting. We get creative with our literacy – treasure hunts, bug observations, making sense of statistics; and we focus on measurement for maths. We are hoping to set up our own garden bed that was donated by our local New World. A big hit is our afternoon play in the mud kitchen.
We also have three BIG DAYS OUT planned, the first of which was Arion Farm last Friday. Up and coming events include visiting the fairy doors at Bottle Lake Forest, exploring Riccarton Bush and learning to roller skate with our very own Sarah French.
If you are looking for a great HB to hang out with we're always keen to have extra adult helpers – you don't need to have a child in our HB to join in the amazing fun!
Nadine Walmisley
HB Pouākai Happenings
HB Pouākai is the home of play! We plan open-ended activities and trips and provide open ended resources to support individual learning styles and interests. This term we have created sewing and loose part hot-glue stations for students to explore their crafting urges. Some students have been extending their leaning from Garage Gang by making bean toss bags to go with the corn hole game they designed and created. Others have made costumes, neck warmers, necklaces, sculptures, glasses cases and a whole bunch of other things. They've had such fun experimenting and adjusting their designs as they went – a true inquiry process of learning that has been entirely motivated and driven by them.
Every Wednesday morning, we head to Tūranga to update our reading material and explore the activities they have on offer.
The LEGO area is always a hit – Check out Eli's ship – He used a LEGO instructional book he found at the library to recreate one of the images.
Check out the pictures in the PDF link!
https://drive.google.com/open?id=133oETi7f5OCD6lcvXH-ntz9dxjM6qNOw
Tūranga also ran a taonga hunt around Ōtautahi over the holidays. Since the booklets are still available, some students have chosen to complete the various activities around the city with the promise of a free hot chocolate on completion.
We were also lucky enough to be at Tūranga when the PM was approaching New Regent Street on one of her tours around the city. This was a fabulous impromptu opportunity to dive into the world of politics in NZ. We were lucky enough to meet the PM in person, she even let everyone take selfies with her.
This led to some insightful and interesting conversations at home for many of our HB whanau. What a neat way to learn about NZ's political system.
Kate Griffith
Kindness Market
Thank you to everyone who supported the market and to all the students who worked so hard before and during the market. We raised over $500 to help students and families.
Big thanks also to Jill for all her work with the Ao Tawhiti dollars.
Kay Hayes
Other Notices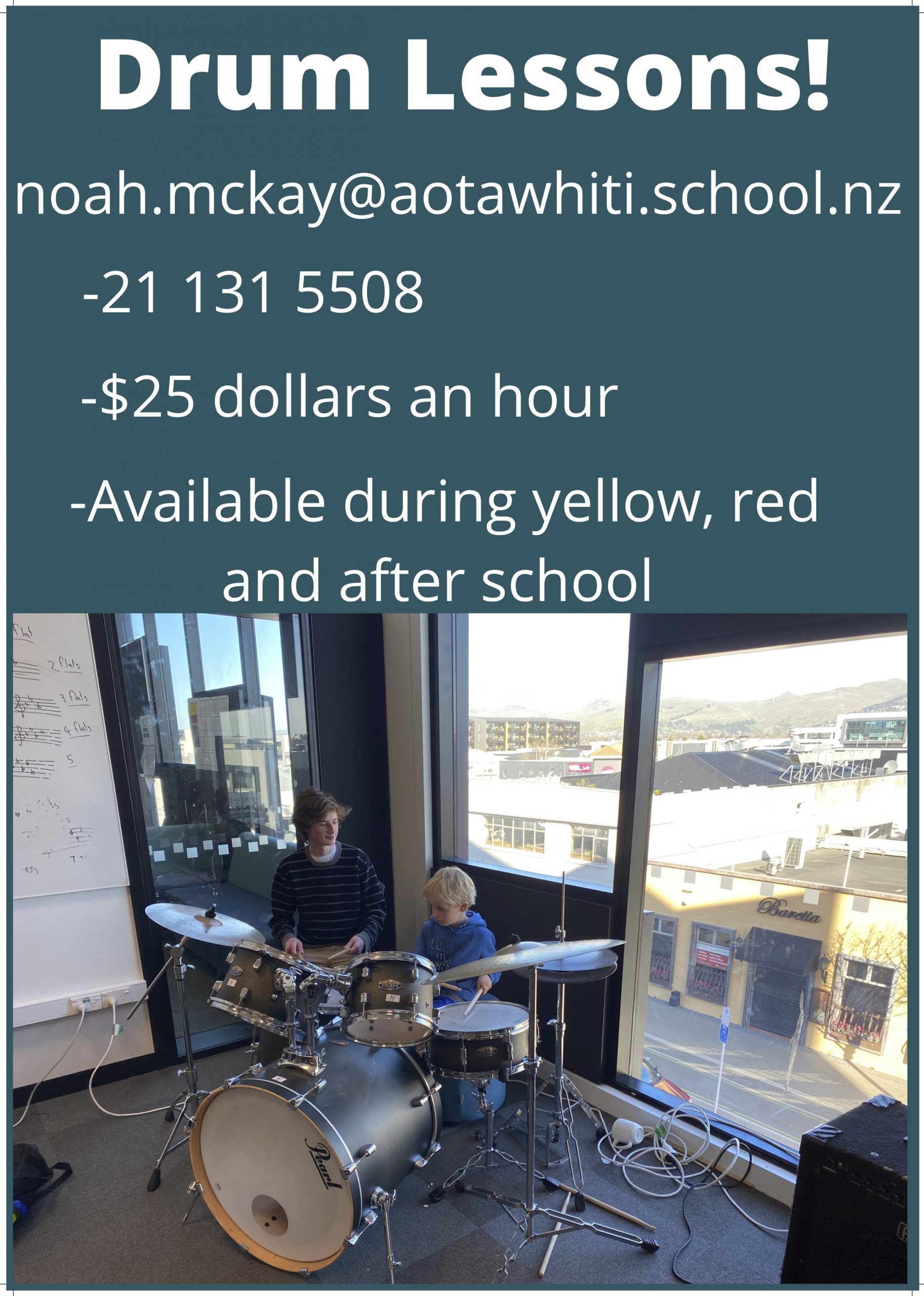 Get Your Skates On!
Roll along to Cowles Stadium for our roller disco Ōtautahi Rollers 10 years anniversary! Awesome prizes for the best outfit, best skills and best dance! All ages, all abilities, all welcome.
$7 entry fee (cash only) and an additional $5 gear hire – limited gear available.
BYO skates, blades, pads and helmets.
Free face painting for everyone! Magenta Wild has been painting faces for over 7 years, she is based in Christchurch and uses biodegradable glitter and safe non toxic paints.
All ages and abilities are welcome as this is a fun family event and a chance to give roller skating a go! Wheelchair users are also encouraged to join in and have a spin!
Don't forget to bring your own drink bottle. We will have a water station, snacks and a bake sale. to keep everyone's energy levels up.
We want to reduce the use of plastic too, so there will be a recycling stations, re-usable cups if you forget your drink bottle and everything sold will be in a paper bag.
You can talk to us about our wide variety of skating programmes that run every week during term time.
Enjoy rockin' and a rollin' to all the best beats with DJ Jussy Jus.
Let's celebrate good times!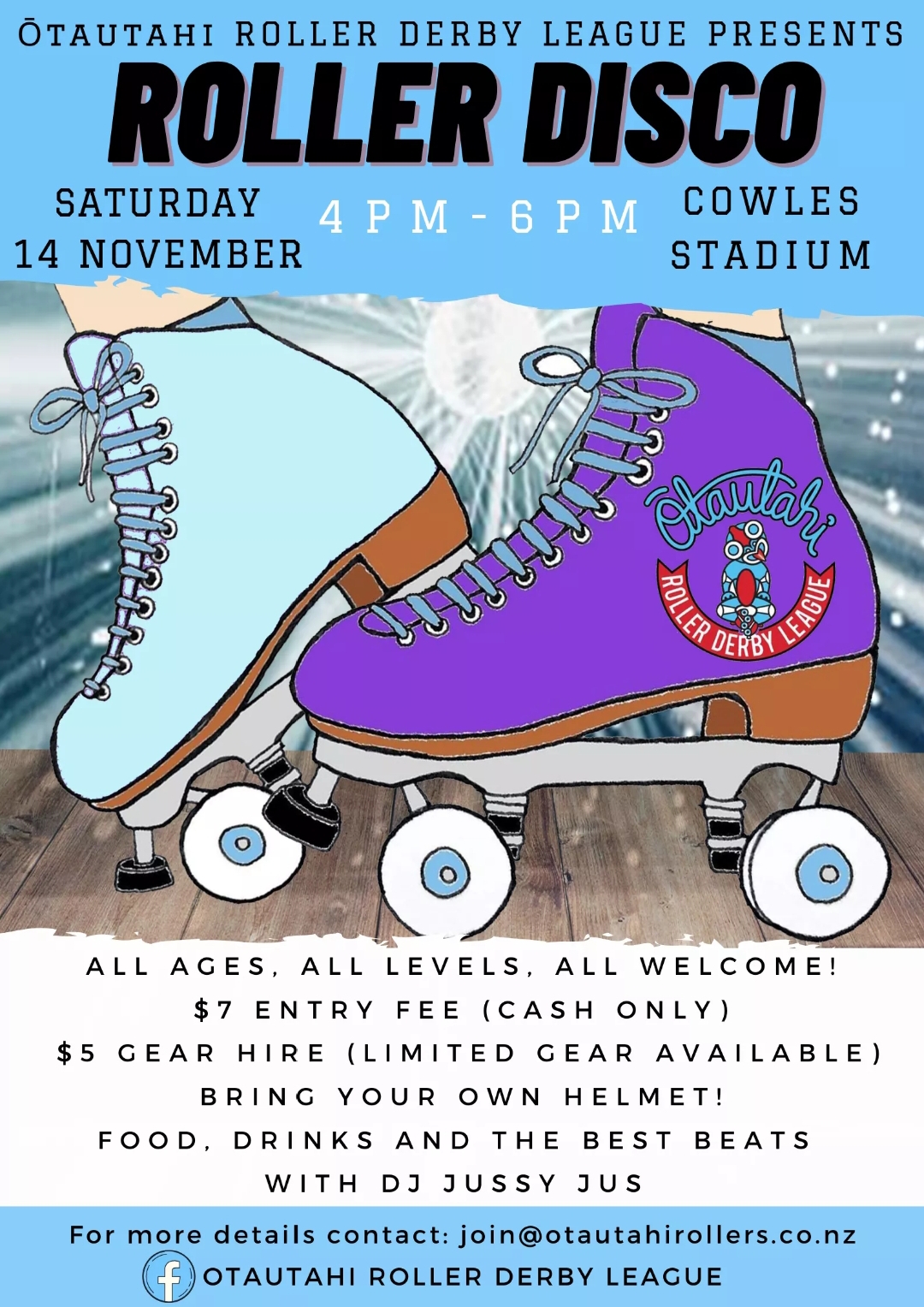 Olives Mum has Made a Movie
Produced by new Ao Tawhiti mum Nadia, REUNION opens in cinemas on Nov 5. An original and unsettling psychological thriller REUNION stars Emmy award-winner Julia Ormond alongside New Zealand's own Emma Draper. Check out the review below and book your tickets to see it on the big screen! (rated M so best suited for age 16 and up).

https://cinapse.co/nightstream-2020-reunion-lucky-d29c7d870c40