Wednesday 25 March 2020
Learning from home
Our fantastic LAs are super keen to be as supportive of you and your child's learning needs as possible. With that said, please remember that they are only human (awesome humans but humans nonetheless) and are also experiencing this lock down just as you are. All of them are looking after families, loved ones and themselves. Whilst they have agreed to provide teaching resources and will be available, they cannot be available every minute of the day.
I've asked them to share with their classes and homebases, when and how they intend to be available. I've also asked them to take two weeks holiday during this time. As I said yesterday, as a staff they agreed to try to get learning going for our students right away, as when they left school on Monday evening, the Ministry had not outlined when the holidays would be. We felt that keeping learning going (particularly as 1.2 courses were almost finished) would help students with settling into learning from home. The benefit of putting resourcing up also meant that it would be there for students to come to should they wish to do it later.
Right now we are planning for 2 weeks learning to be made available. Should the COVID-19 situation change and we need to isolate for longer, we will be in touch with next steps regarding our Term 2 teaching programmes.
Please remember that asking the LAs to provide more work than your child would normally do could place unnecessary stress on both the LAs and your child. Also be mindful that expecting your child to follow a normal school day may be impractical for you to manage. Be patient and be kind.
As promised below is the link to the course / class resourcing that the LAs have made available. You can engage with it as you wish. This is work for the students who are currently enrolled in these courses. We do not want you to sign up for a google classroom that you are not currently taking.
We've also added a link to some potential SDL opportunities that you could use with your family. Both of these docs will be added to, so you may wish to check them regularly.
1.2 courses / 1-6 Term 1 learning
Self directed learning opportunities
Self-isolating groups – circles of care
The Ministry of Education shared some interesting thoughts around how you can manage childcare for your child should you be an essential worker. They suggested that you can set up a self-isolating group. Today they have confirmed these groups don't need to be registered. There are however some very important messages that do need to be understood by all in the group:

The intent of forming this group beyond an immediate household is to be able to provide necessary support for people who rely on support from others (eg, elderly people living alone, families who need support with caring for children).
In forming this group, everyone in it must understand how crucial it is to keep it tight and to an absolute minimum number of people.
Even in a small group people must take care of themselves and others through good hygiene including thorough handwashing and drying, good coughing and sneezing etiquette and physical distancing.
An example could be where an essential worker who is required to work, can have their child cared for by a trusted buddy, as long as they are not elderly or vulnerable. That buddy and the buddy's own household will need to be included as part of that self-isolating group. However, it is critical that the buddy and their household cannot then have any other external contacts. As soon as a member of that household has contact with another person (and therefore their household) they all need to be incorporated into the self-isolating group.
Another example could be helping a family with care for their disabled child to give the primary carers some time to rest. But again, you need to be identified as part of their self-isolated group and you cannot have any other contacts other than those in your own household.
Updates
I will continue to post periodic updates to you via the website. Remember that you can continue to contact the school, with your best form of communication being email.  If you are unsure who to get hold of about something related to school, please email me at director@aotawhiti.school.nz and I'll support you as best as I can.
Thank you
It's been an incredible few days. On Thursday 12 March I was working with the Senior Leadership Team on creating a new pandemic plan in case we needed it. The old one still referenced SARS. At that time there was no way I could have imagined that just two weeks later, the school would be closed for 4 weeks along with the rest of the country. It was so strange that I felt compelled to take a picture (see below) as I locked the building up today.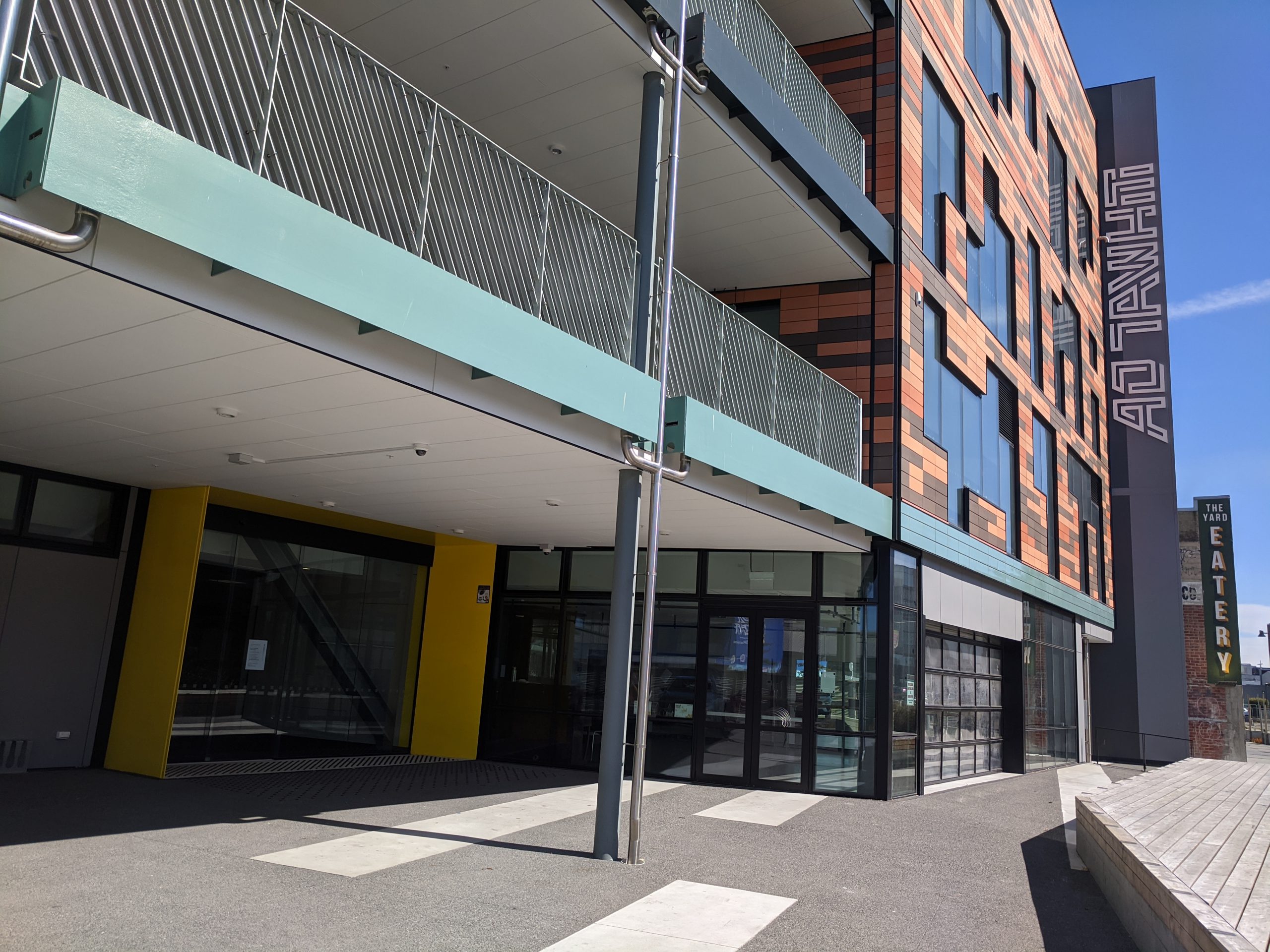 I just want to thank all of you for the amazing support you have given us. I also want to wish you the best as you move into lock down. I am thinking of all of you and wishing you the best. I hope you are able to find some positives for yourself and your family during this incredible time and, as long as everything goes to plan, we'll see you in 4 weeks.
Steven Mustor – Director